Government Official Announces $1 Million Reward For Ray Fritz Victim [Updated]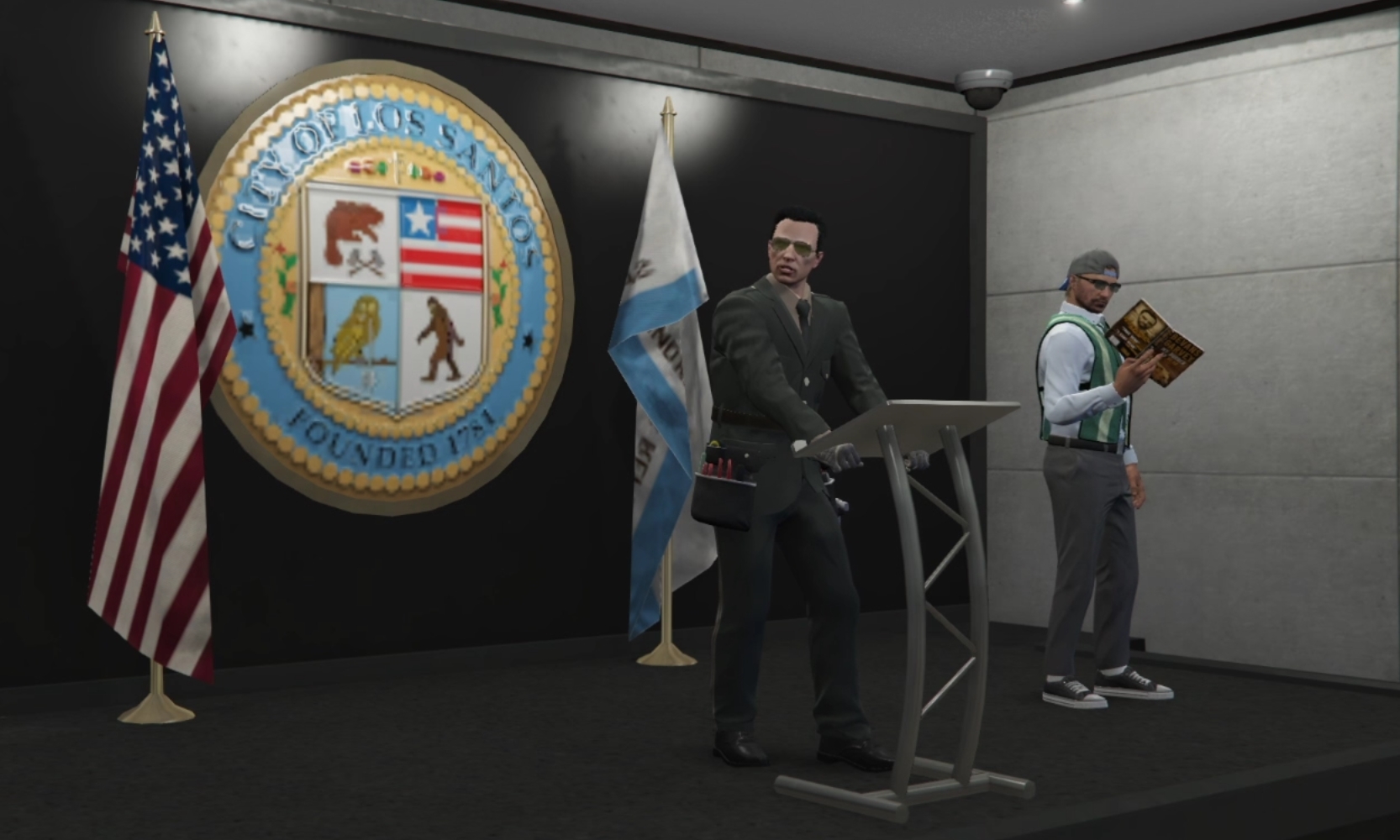 Los Santos, San Andreas – Tonight, the government hosted a two-part Town Hall. The first half was a public Q&A with Associate Justice Avery over the recent injunction against Weazel News, CNT, and Ramses Thompson over the investigation into Ray Fritz, a serial killer who has since become deceased. The second half was a press conference by Bevans Garvey of Public Works, who was recently held captive and tortured by Mr. Fritz.
During Mr. Garvey's remarks, he declared that his government agency believes Mr. Fritz had an accomplice who is still at large and may be holding captive one or more Public Works employees who continue to be missing after allegedly being captured by this murderer. In particular, they are concerned for the well-being of Sally Fleur, also known as "Polar Bear".
As our readers can see in the video above, this agency has now announced a government-sponsored $1,000,000 reward for the return of Ms. Fleur, dead or alive. Weazel News would like to caution the public by noting that if Ray Fritz had an accomplice, they are likely armed and dangerous. However, it appears that the government has made the return of their employee a top priority for the public to pursue. No members of law enforcement were present at the press conference to provide further details on this reward.
Mr. Garvey shared more details on his experience in captivity, plans to train their employees in martial arts for self-defense, and announced that Public Works will soon be moving its headquarters to a new location. Hear these details and more by watching the following snippets from our live broadcast:
Update 03/05/2022: Secretary of State Wyatt Diaz has released a statement on behalf of Governor Tod denouncing the actions of Mr. Garvey, who used his official government platform to announce the reward. Hudson Chesterfield, lead foreman at Public Works, concurred with the Governor's Office that Mr. Garvey would not be allowed to fund the reward from the agency's budget. It appears that, from the perspective of other government officials, Mr. Garvey went rogue and abused his platform to mislead the public about the official capacity of his actions. Read their full statement below: