ATMs Hacked! Is our money safe?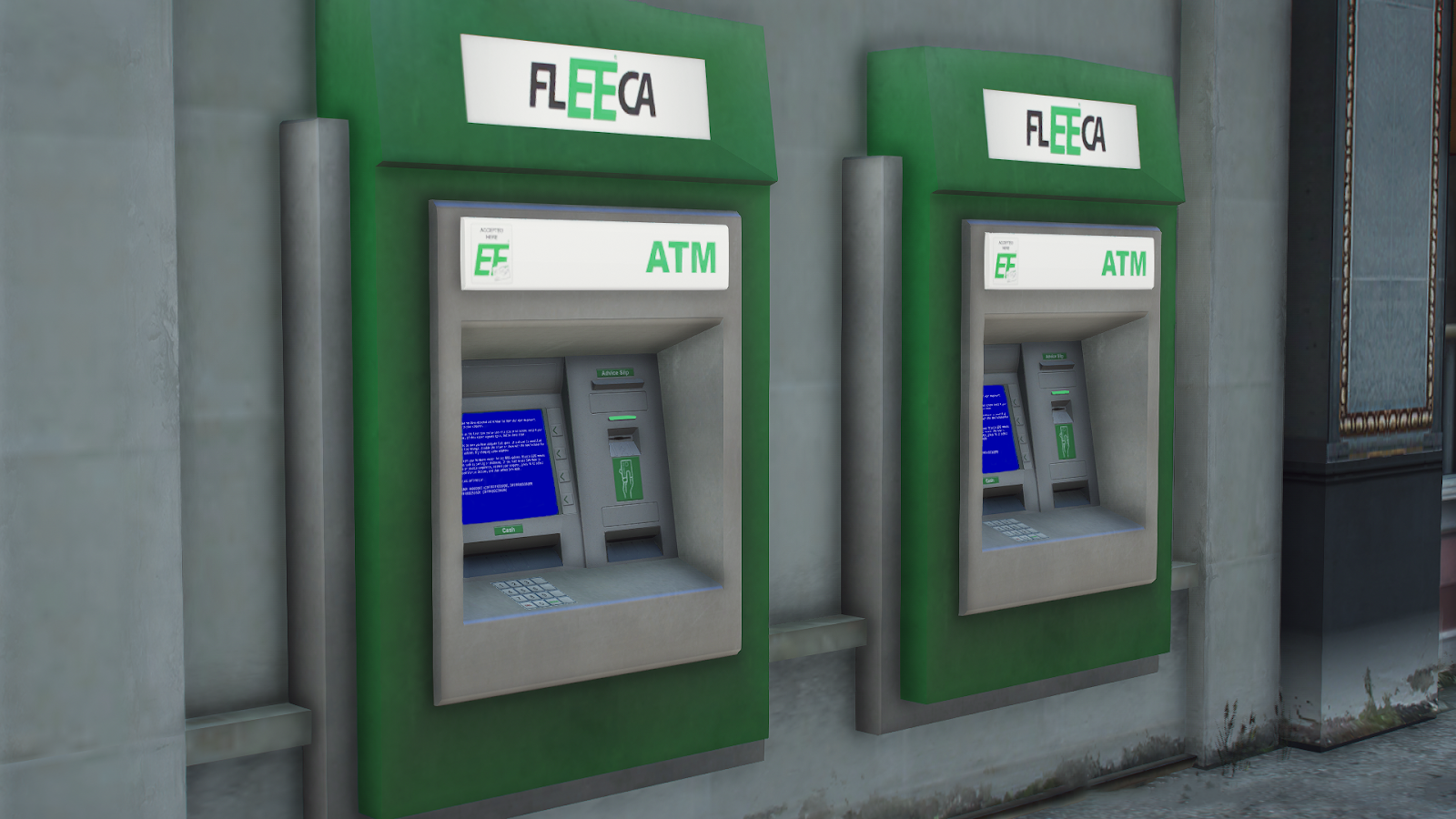 LOS SANTOS (WZL) — Overnight ATM's have begun spitting out money after you insert your debit or credit card into the machine. Roughly $100 dollars is given out to anyone who uses an ATM. All major banks have seemingly been affected by this attack from Mutiny.
Some Twitter users have reported putting their card into the ATMs a number of times and then having $10,000 withdrawn from their account. The ATMs display said, "As we said, we take from those with greed," when that occurs.
Mutiny today also sent people on a quest to find stacks of casino chips inside the Casino. Weazel News reporters found at least twenty people running around 'like headless chickens' inside the building. It's unclear if there were any casino chips to begin with or if anyone found them.
Weazel has been unable to contact the banks for comment about the situation. As of 11pm the ATM's are still operational and have not been shut down by the banks. 
After the hack was confirmed Mutiny released this statement to Weazel News:
"We are a collective. We are hackers.  Different but the same.  Without nationality, race, sex, or religion.

This is our city now.  We will show the people of San Andreas they do not need the money and material items they rely on so heavily. Your money and objects have become your identity. We will change this.

We do not use or harm citizens, we do not attack the innocent.  We do not use middlemen.  We have no need.  We're the middle children of history; no purpose or place. The government feeds you with the delusion that more money and more things makes you more important. This is false.

The government allows terroristic threats to be made by disgraced ex-politicians.  We laugh at this ridiculous fantasy, but it does not change this is being allowed by the government. Instead your law enforcement assumes we have used innocent bystanders, or those incapable of protecting themselves, this is false. Will normal citizens be hunted down next?  Will Kill on Sight orders become just a normality? We are criminals.  Our crime is outsmarting you.  You cannot stop us.  We are many.

We are Mutiny."