Blood Night Bouts: The Prize – February 23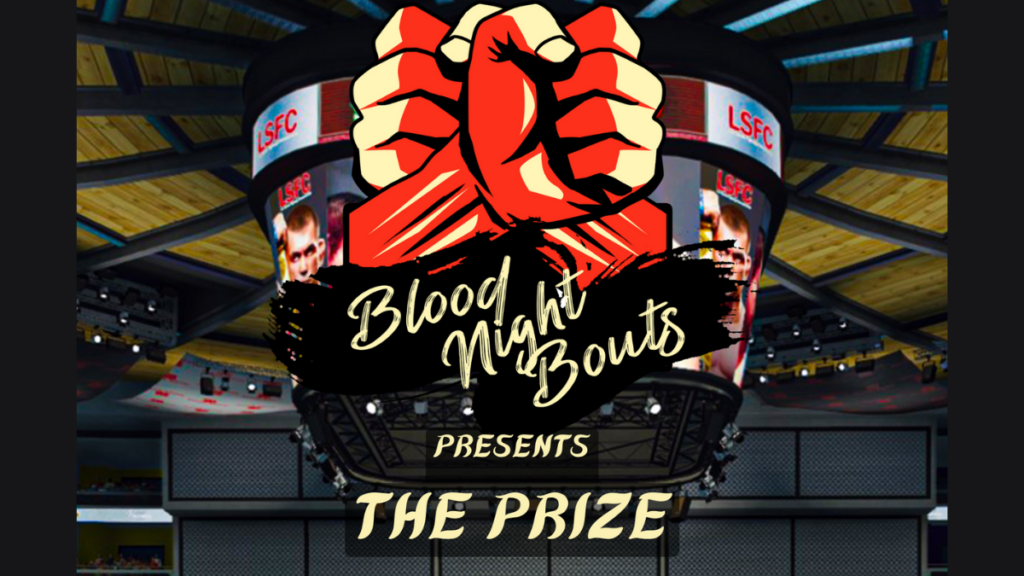 LA PUERTA, SAN ANDREAS (WZL) — Blood Night Bouts (BNB) hosted their Prize event on February 26th. Blood Night Bouts: The Prize is an opportunity for individuals looking to show interest in the competitive fighting scene. The Prize is a standard prize-fighting tournament. It offers potential fighters a space to get their foot in the door and allows more casual fighters to participate in the Blood Night Bouts brand without as much dedication.
Blood Night Bouts hosted the artist Loomis to perform sets between a few rounds. With his upbeat tempo and energetic vibes of his songs, Loomis pumped up the crowd and enhanced the arena's atmosphere, even being joined by some of the fighters and crowd members to dance inside the ring!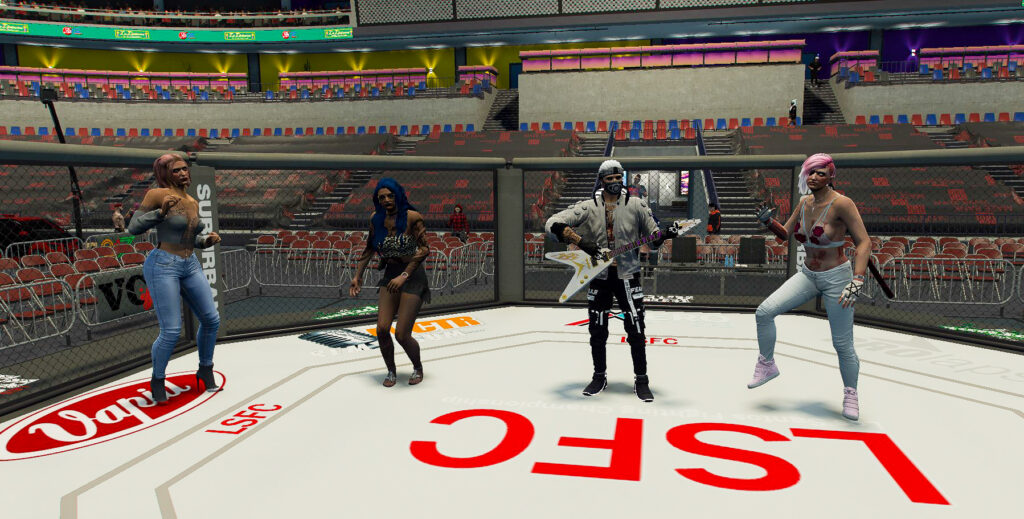 The night began with eight eager fighters, a mix of new, old, and rebranded fighters, on the scene. Switchblade, Deadshot, Andromeda, Twinkletoes, Irish Hand Grenade, Kyle the Raccoon, Lilly of the Valley, and Martin Slaughter fought for the five thousand dollar prize. Round One and the Semi-finals of the Prize would consist of best-of-one fights. In round one, we saw Switchblade, Andromeda, Kyle the Raccoon, and Martin Slaughter move to the semi-finals.
After winning their round-one fights, it was time for the four fighters to get back in the ring. The first match was Switchblade versus Andromeda. This night was Switchblade's debut in the BNB arena, an excellent way to get familiar if he chooses to continue in the arena and attempt to make an appearance at The Division Qualifiers in hopes of chasing the dream of earning gold. Switchblade moves on to the final round.
Kyle the Raccoon and Martin Slaughter faced off next in the semi-finals. Kyle the Raccoon had an excellent entrance into the ring, accompanied by a fitting song; it was a delight to watch! Unfortunately, his entry was insufficient to secure his place in the finals, and Martin Slaughter moved into the final round.
Switchblade and Martin Slaughter enter the ring, both determined to prove themselves and emerge as the victor for BNB: The Prize. The crowd cheers as they prepare for an intense battle of strength and skill. As the fight begins, each fighter unleashes their full power to gain the upper hand. It's a back-and-forth battle of punches and kicks, with both fighters aiming to outwit and outlast their opponent. With every swing of a fist or kick of a leg, the anticipation of who will come out on top increases. While they both gave a hell of a show, Switchblade, the fighter that made his debut this night, wins the Prize!