Election Results Party Monday Night!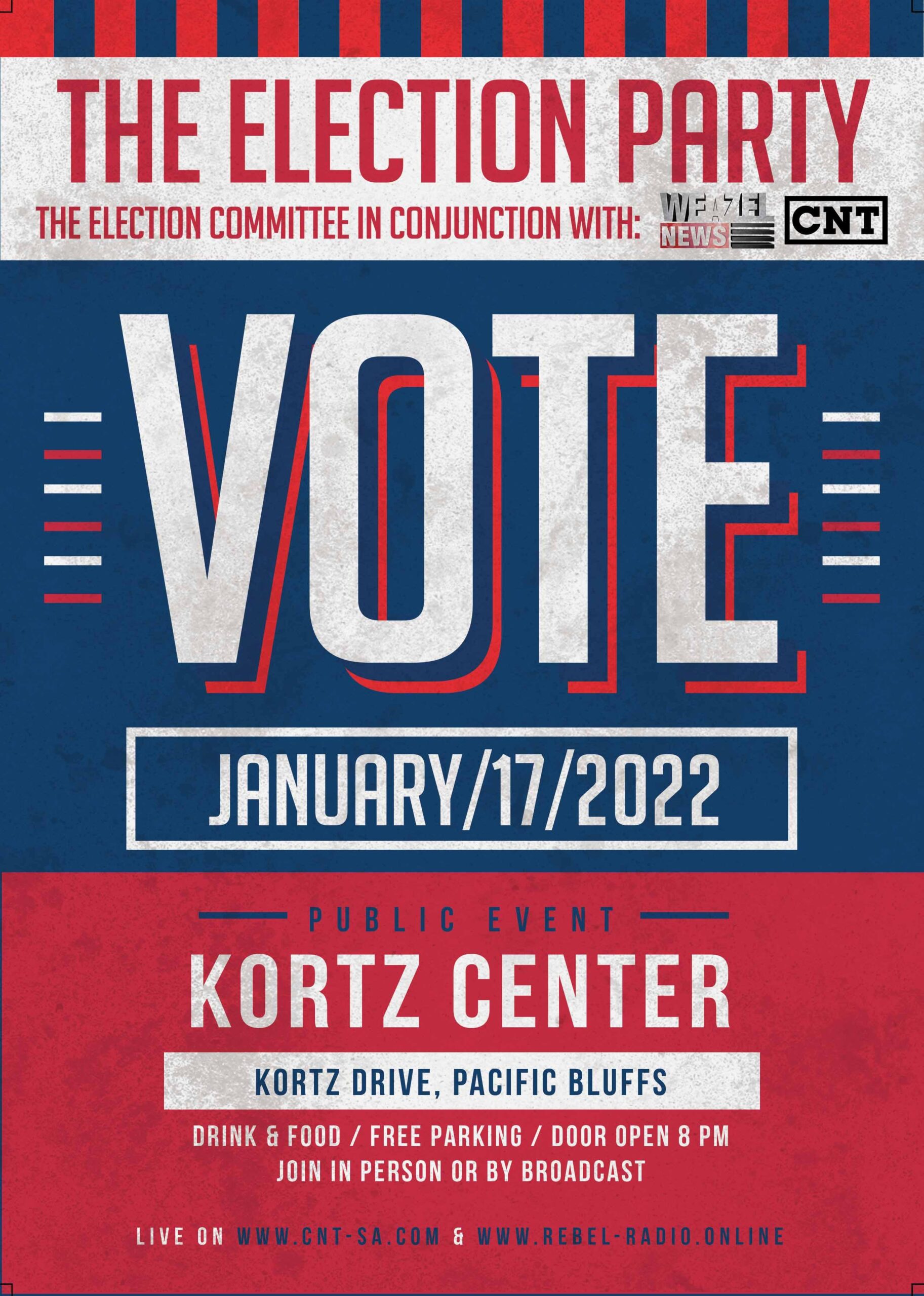 Los Santos, San Andreas – Tomorrow night, Monday, January 17th, the San Andreas Voters Association will be hosting a community party for both candidates and the general public alike to celebrate the culmination of our Winter 2022 elections! Coordinated in conjunction with Weazel News and CNT, there will be live broadcasts throughout the entire event on both Rebel Radio and CNT television.
The event will take place at 8 pm Eastern at the Kortz Center and will feature bartending provided by Cockatoos Nightclub. All restaurants throughout San Andreas are invited to bring food trucks or claim a tent in the courtyard to sell food as one of our community vendors. As our Master of Ceremonies, Meryl Ford will be providing election updates to attendees throughout the night as vote counts are released. The evening will also feature live performances from San Andreas' very own Konrad Knives! We'll also have a VIP section for government officials, election candidates, and their plus ones, with security provided by Merryweather. Follow signs at the event to find out where to go.
If you can't make the event in person, tune in to one of our live broadcasts to catch the results as they're released. Rebel Radio will be live throughout the evening, with co-hosts Gregory Stonefinger of Weazel Corp and Ramses Thompson of CNT sharing vote updates and discussing the results with candidates and other special guests. You can catch the show anywhere by tuning in to rebel-radio.online!
We'll also have a live video broadcast from CNT, hosted by Kara Skarsgard of CNT and Mickey Rivers of Weazel Corp. They'll be joined by candidates and government officials to look back on the last term, the Winter 2022 campaign season, and forward into the future of San Andreas. Be sure to catch either of these broadcasts on Monday, January 17th after 8 pm Eastern.