Hardcore Comic Store Celebrates Milestone: One Year In Business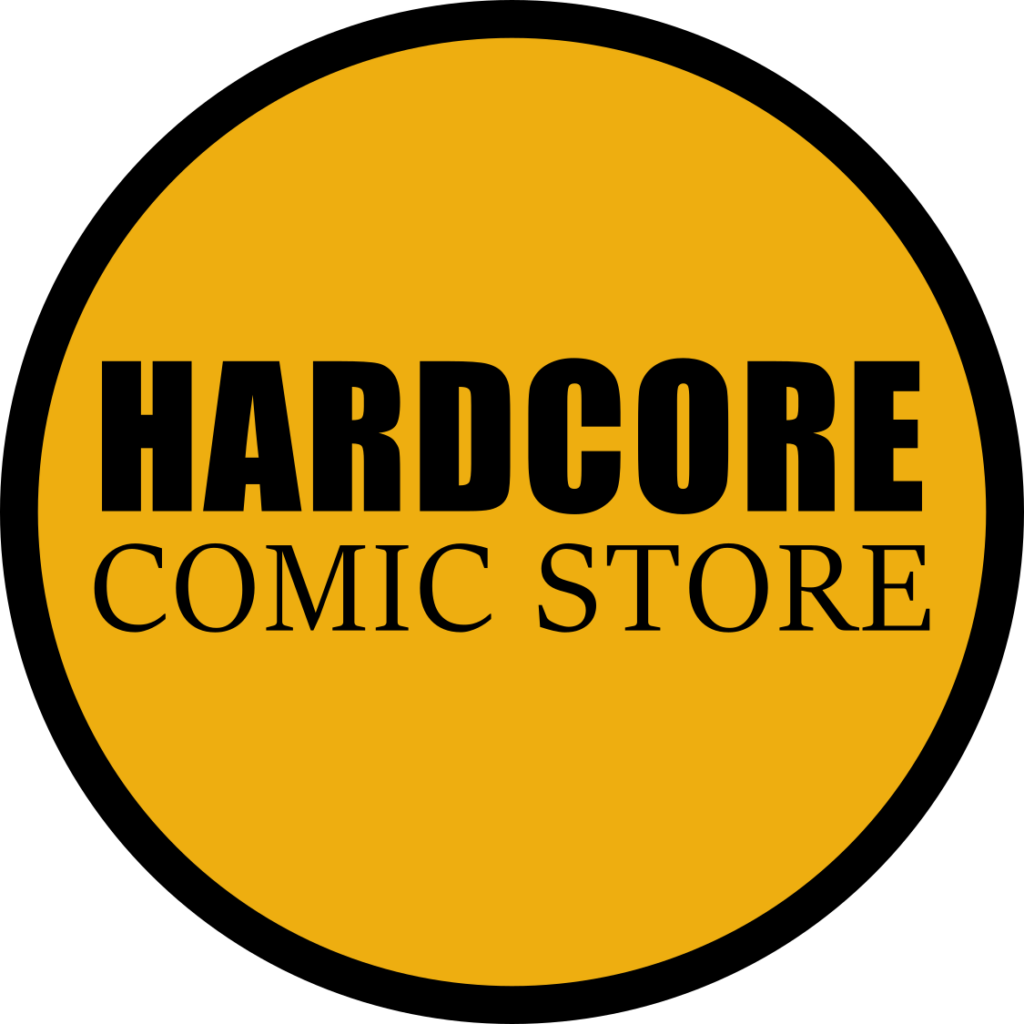 Los Santos, San Andreas – In a world ruled by cynicism and being annually blue-pilled by big brother, nothing is better than falling into a fantastical alternative reality. (Well, except maybe garlic bread). But where better to engage in something utterly imaginative than a comic book store?
Hardcore Comic just celebrated its first anniversary with its very own celebration bash! The event was held on November 5th and saw a substantial turnout of longtime customers from across San Andreas. Local sponsors included Pop's Diner, Bento, Brimstone Brewing Co., Stella Melon, Pipe Down, Shadowcade, and KOKORO. KOKORO also provided musical entertainment featuring Tomiko, Luci, CC2x, and DJ Siri. Hardcore Comic's notorious "sex dungeon" was full of partygoers all night and could have easily rivalled the hottest nightclub of that evening. Other celebrators were encouraged to join the main store floor for games involving gambling and luck.
A game called "Devil's Dice" was primarily played to test the luck of its players. A player would roll a die with 666 sides and the following player would roll a die with the same number of sides as the number the previous dice landed on. Players in the game would work down from each roll until the final dice ultimately lands on a "1". For instance, if someone rolled a "155" with the initial 666-sided die, the next player would roll a 155-sided die, and so on. If someone rolls a "666" or "1" at the start, that player would win automatically.
At the party, multiple games of Devil's Dice were played. The first official game saw a regular patron, Jessica Valentino, take the win. Her prize consisted of the recently returned comic books. Along with a prize consisting of the complete collection of recently returned comic books, other winners from the night took home a $6,000 cash prize and a collection of each item available at Hardcore Comic at the time.
Celebrators in either room did not appear to tire themselves out until deep into the night. One would believe nearly all of the patrons might have been on the verge of passing out from sheer exhaustion. Witnessing the number of people celebrating this special milestone truly shows us how many people hold a deep affection for Hardcore Comic.
A major announcement was made during the event, announcing the return of all comic book series previously available before Mutiny's sabotage of the San Andreas economy. Space Chase by Becks Lawson is back, with volume two now available. This series introduces readers to an alien world and a huntress who never misses her mark. Space Chase #1 remains available alongside Hardcore Comic Store #1, which explains the origins of the comic store itself. Each comic is priced at $1500.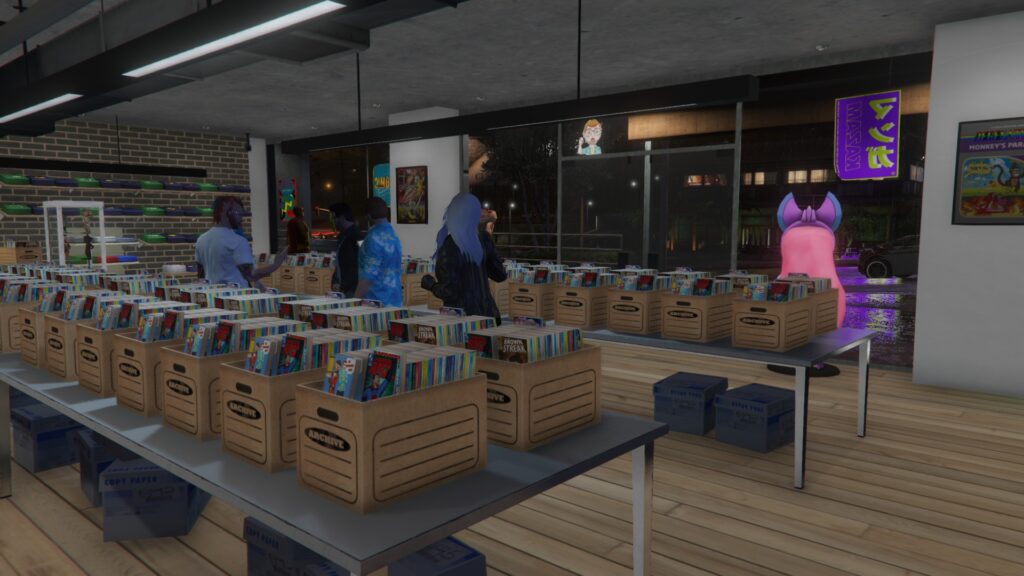 Still, the comic book store opened its doors last year around Halloween and has since been a pivotal part of the West Vinewood community. Located on Eclipse Boulevard, Hardcore Comic has long defined itself as a haven for the nerdy, creative, and fellow escapists. Moreover, it has been a place to find sanctuary from the endangerment of Los Santos' high crime rates.
The staff of Hardcore Comic is comprised of people from all walks of life. Although employees have come and gone over time, they have a core group of loyal team members, including some who joined the team since they opened their doors. Sane Terrace, Tobias Euckland, Ruben Merritt, and Astrid Slinger are some of the few remaining from Hardcore Comic's early days. While friends have come and gone, there are plenty of new ones to be made.
In regards to merchandise and events, Hardcore Comic will continue to host annual Dungeons & Dragons (D&D) one-shots, play various board games, and sell plenty of collectibles in the coming months, constantly shifting to fit the given season. You can join in on games of Devil's Dice hosted by Pipe Down weekly at Dice Night on Mondays at Hardcore Comic Store. You can also sign up for D&D by asking a Hardcore Comic employee.
Some notable goods currently available are the newly released Ry Ry Trading Card Pack from McKenzie Enterprises and the Se'breen Toy from the Space Chase series. Each Ry Ry pack contains three cards with seventeen variations available in total, including a super-rare misprint card. Another trading card pack from McKenzie Enterprises, called the 12 Days of Xmas, is set to be released on November 25th.
Overall, Hardcore Comic has accomplished what many businesses have only dreamed of accomplishing. They have created a family and business full of love, support, and community. From the Princess Robot Bubblegum shenanigans to late-night D&D sessions and worshipping the Trash God, Hardcore Comic has been a place of cultural movement and fond memories for San Andreas. Los Santos certainly would not be the same without it.
Congratulations to Hardcore Comic, and here is to another year of geek culture, love, and neverending adventures!

To get more involved in Hardcore Comics, visit their website at https://www.hardcorecomicstore.com/ for information on sign-ups, announcements, and changes in available merchandise.