Taking A Bite Out Of Los Santos #4: Mise En Place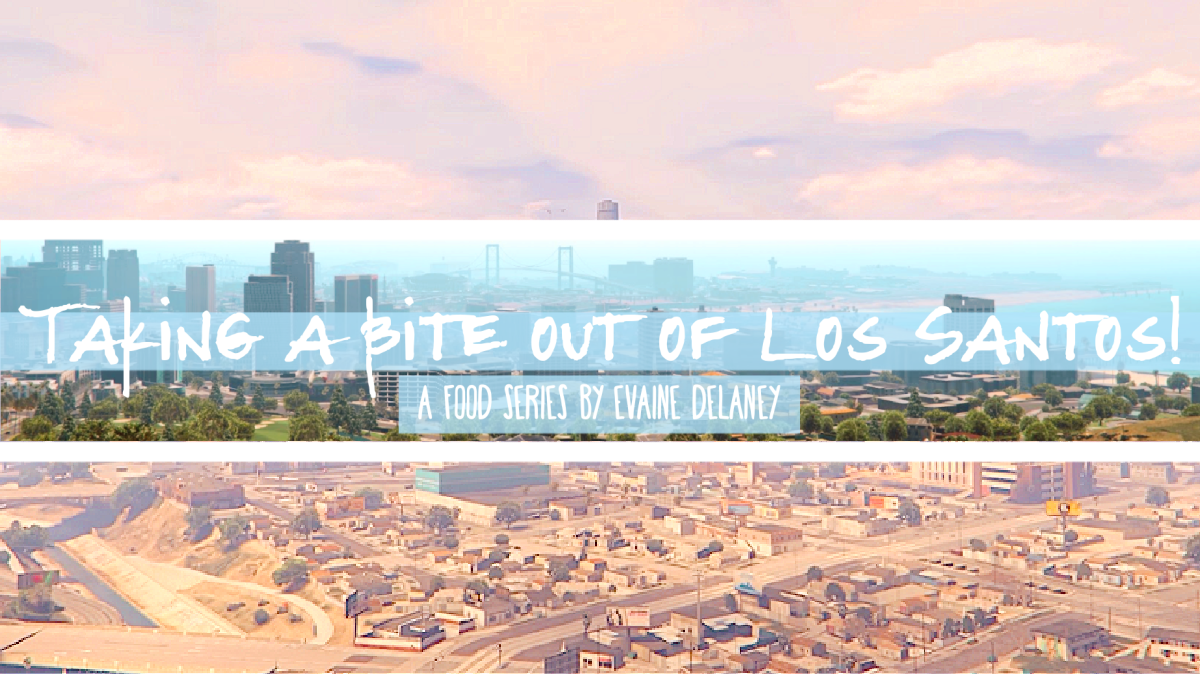 In today's new release of "Taking a bite out of Los Santos" we at Weazel News went to interview a very new premise on the block of our beautiful city. Being lucky enough to get a tour and interview, we present to you, Mise En Place.
Interview with the Owner, Codey Ibarra:
Is there anything you'd like to say to the people of Los Santos?
"As the head chef and owner, I really look forward to your patronage and I hope you greatly enjoy the atmosphere, entertainment, food and everything! Everything we do here is for you, all the recipes and everything we provide we hope to be what you both want and desire. As it's our goal to provide every single thing your senses could need."
What made you choose the theme of the place that you did?
"I have always been interested in everything old school American traditional 1920's, all my cousins are older and a lot of my family grew up in the 1950/60s so I have always been surrounded by that vintage feeling. I have been fascinated by Frank Sinatra from a young age and many other old school jazz swingers. So to me, taking the very essence of that era and infusing it into this place to me, just seemed right.
I deeply love taking parts of our heritage as American citizens and infusing the past culture into the present as it's a part of who we are as people. Without the people of the past, we would have never got to where we are now. I believe the 1920s was a turning point where we started to rise up even higher in many aspects and that's what made that time period so special."
What brought you to open the place?
"I have always wanted my own restaurant ever since I can remember, it's been a big dream and a long time coming. Nine years in culinary school and training just made the want for the dream to come true even stronger. So here we are today. I sincerely hope one day to bring it to a Michelin star.
I both love food and helping people, they are cornerstones of who I am as a person. Originally I wanted to be a cop as it's the closest to a superhero as I can get in my opinion but then I decided to go a different route instead. Ever since I was a child I have had the goal to help people however I could, be that dietary needs, enjoying loved ones time together over a meal or filling an empty tummy.
I just wish to fill people's souls with joy, comfort, warmth and happiness via food and hopefully comfort any who need it in these rough times we live in."
What is the vibe that you are trying to create?
"I want people to come in and truly have a great fine dining experience, really just come to relax, enjoy the music and time with loved ones. Premiere fine dining with a space space and strict dress code.

Also fostering a space to have a really nice dinner no matter the time of day, enjoy the bar and expert cocktails or our private rooms. The best fine dining experience for the guests and bring back something good that was in the city previously. "
What made you choose the recipes that you did for the menu?
"Well I intend to have a rotating seasonal menu to keep it fresh and always something new and different that's based on the seasons we are in.
I specifically love to express myself and my staff/chefs personal flares through our food but also give what the season represents both to us as creative chefs but also what the seasons mean to our customers."
How long has this place been open?
"We aren't currently open right now however I have owned the business for about six months. I have been working on construction and getting it up and running as quickly as I can whilst still ensuring everything is of top quality so it can be the best it can be."
What is your favourite item on the menu?
"That would have to be the summer menu's ten day burger without a doubt. Ten day dry aged short rib/chuck and NY strip blend, hand cut. House pickles with Aioli, red onion and pineapple slice and comes with 24 hour brined steak fries.
As for the brunch menu it would have to be polenta pancakes, wagyu short rib, bordelaise sauce with fried rosemary and smokey bacon buttercream."
Cheapest item for savers?
"I think that would have to be either the Heartland Grilled Salad which is grilled napa cabbage heart with bacon jalapeno dressing, sauteed brussel squad salad, preserved lemon and lemon citronette which is a fairly low price. Alternatively there is also the free palette cleanser. In the summer menu we are currently offering an Amuse bouche which contains beluga caviar, creme fraiche and chive stalk."
How did the name come about?
"So Mise en place means everything in place in french, a pinnacle corner stone in a restaurant. Everything needs to be in place to run like clockwork, the staff, the stock etc. Myself and Jack Callow were talking and Jack came up with the name. I myself have a tattoo of the logo on my arm because that's where we got inspired from for the logo originally. My tattoo. I was going through a rough time from training then straight into a Michelin star place, a sue chef came up to me and told me I wasn't ready to be there at the time and it stung. However, it was true and I am grateful he told me so because it enabled me to grow even more to where I am now so in honour of that and that life lesson, I got the tattoo."
How can you cater to food allergies/dietary requirements?
"I think we can do a lot here, especially because we write out exactly what is in what. So we can take it out if they can't eat it or don't like it, everything is made separate so we can customise it to adapt to the client. Hence I think we are very very accommodating."
Closing comments:
Upon coming to the end of the interview I reflect upon the tour of the facilities I had been given and the impressive stage. Codey then said that they are planning on having a live entertainment performance suit to fit the theme of the place so preferably live jazz or anything with a 1920's vibe.
They currently have a DJ and are looking to find both jazz and big bands. With plans to have live music evenings at least once a week and freestyle rap evenings in between.
Around the stage are many tables and seating areas which he plans to have scannable codes on each table to allow diners to experience an exclusive service. They can order what they wish from the table and have it sent straight to the kitchen and then delivered to them without having to move a muscle.
"Everything is original and all my personal recipes of which I am very proud of."