Barry's Tour Guide #1: Follow The Light Into The Dark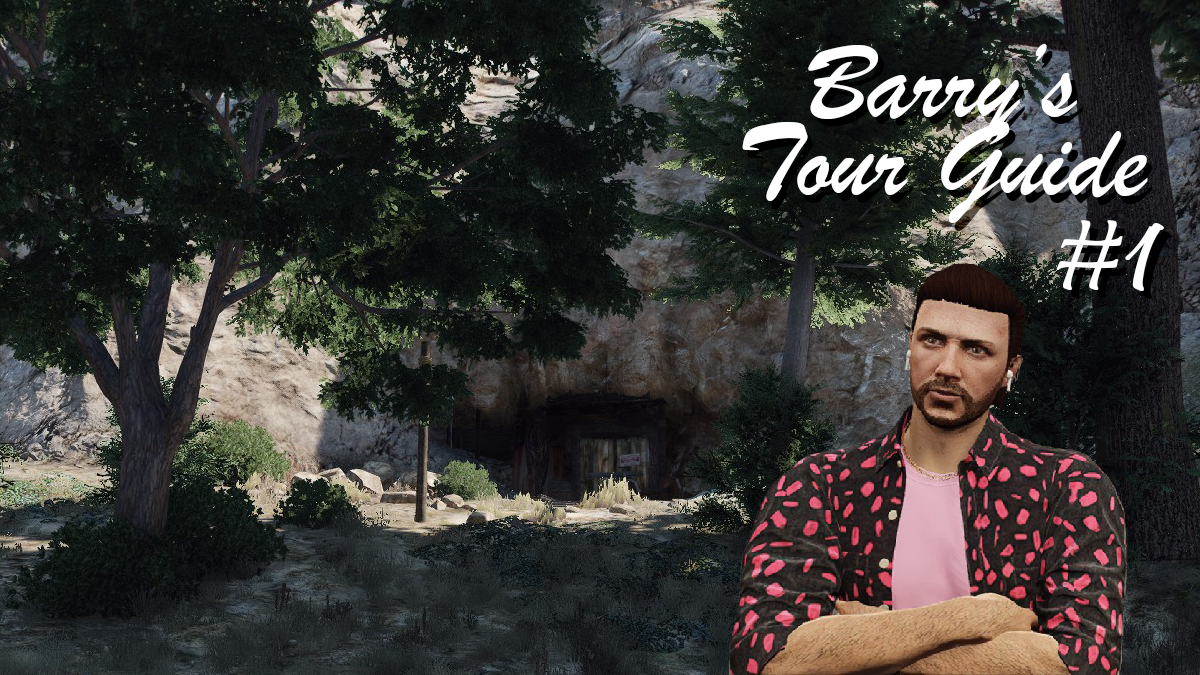 Welcome to the first issue of Barry's Tour Guide! This series shines some light on interesting, weird, and beautiful locations around San Andreas that you may not know about. Come with me and explore the expansive and diverse state that we live in!
Hidden slightly off the beaten path in the Zancudo Grande Valley lies a small gem of a location, nestled behind a small grove of trees: an old abandoned mine shaft, with its entrance blocked off from the outside.
Who knows how long this relic of a bygone era has been sealed off from the world! These kinds of old, creepy areas around our beloved state have always fascinated me and filled me with wonder. What kind of secrets could be hiding in the dark tunnels of this abandoned mine?
On its old, wooden frame is some red text carved into the wood reading, "Follow The Light Into The Dark". This seems pretty cryptic, doesn't it? While I'm definitely one for a good mystery, this one seems to have me stumped.
Join me in the next issue of Barry's Tour Guide for a new interesting location in the state!