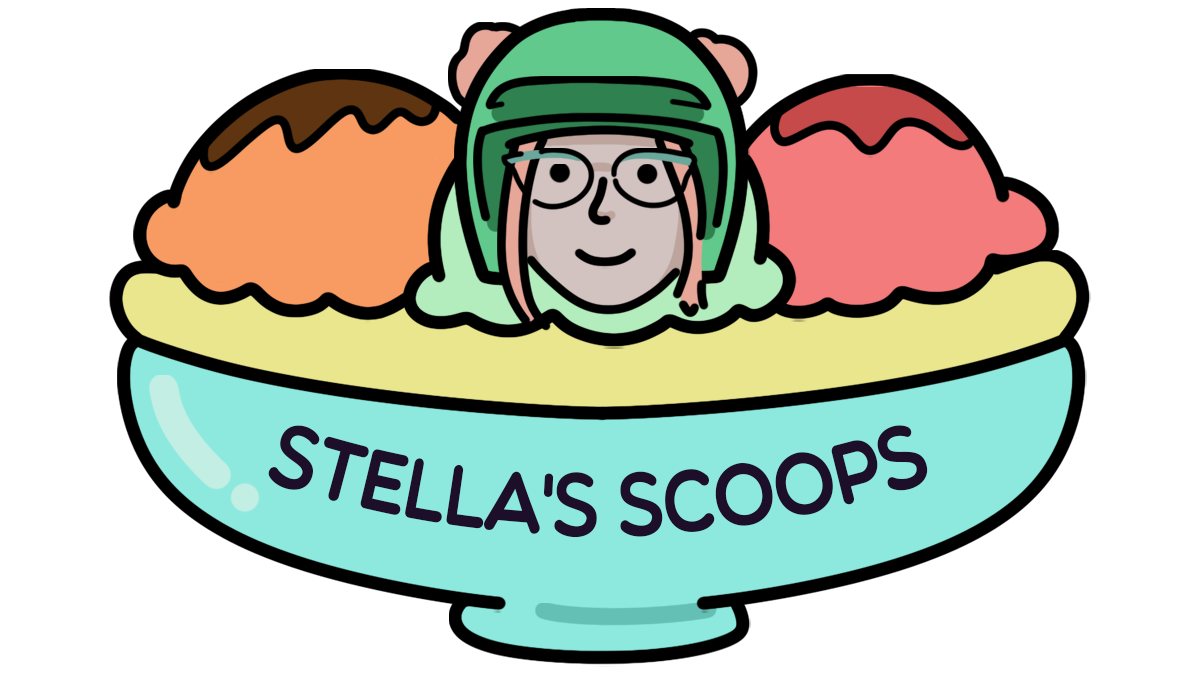 DOWNLOAD THE FREAKIN' APP…
Stop reading this and download the Events app from the App Store! Do it right now! Why? 1) There's so much happening in the city, so there's usually something to do if you're bored. 2) Plan ahead! If you're planning something, check to see if something else is already planned, so people don't have to split themselves to go to 4 places at once. 3) If I know you have an event going on ahead of time, I'll try to show up! 4) Just do it.
Love Season Is Over…
Whatever the reason you chose to attend or not attend the Cupid Fest on either the 17th or the 18th, party people were at the Del Perro Pier. There were a ton of vendors there, from foods like Salieri's and Great Ocean Club to music from KOKORO and Ronin Records. My friends that attended the event seemed to have enjoyed themselves based on the photos I saw.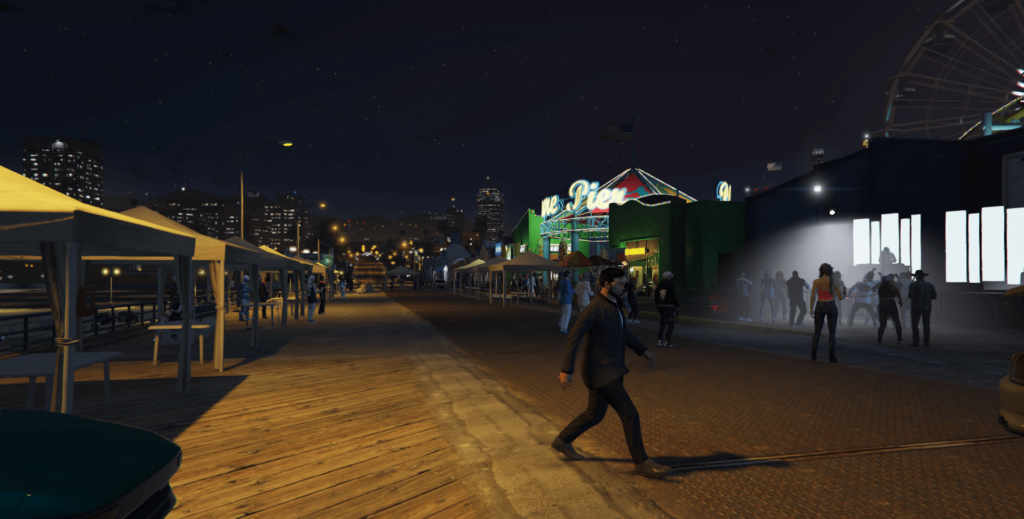 Town Halled…
There was a Town Hall meeting on Tuesday night. State Representative RyRy is working on a bill from Acting Governor Adrian Jax to help with rangers-related matters, like hunting, state parks things, etc. Absent-to-Town-Hall State Representative Jimmie Dimmick resubmitted HR 219 CLAM Act which is waiting to be voted on after being vetoed by the US Congress the first time around. State Representative Damien Keys is working on a bill of some sort that I couldn't hear clearly. Adrian announces that SAFA is having issues with people hijacking helicopters, so report it to the wee woos if you notice any helicopter flying weirdly. Law enforcement closed applications recently, and the park rangers are finishing up with the new round of applicants, so you'll soon see new cadets and park rangers around. Also, Adrian Jax, while the acting governor, nominated a new Director of Public Works, a circuit court judge, and signed some bills. She said she was not looking to do more beyond signing bills since it'd be weird for her to write bills for the review committee and then sign them after. Words coming from RyRy's mouth also implied that GSF allegedly wanted to kill him for calling one of their gang members fat. Blah, blah, blah. You can watch the 9-minute and 4-second recording of the meeting to find out for yourself.
Public Works Gets An Update…
Kasper Bergstrand is the new Director of Public Works after being voted on by the 6th Congress earlier last month. The position was left vacant following James Nark's departure, but Kasper had a successful interview, so Adrian Jax nominated him. Erin Murphy is the co-director, and I know they're both going to be amazing in these roles. Not only is there a change in leadership, but Public Works also moved to a new lot in the La Mesa area near Saucy's Taqueria.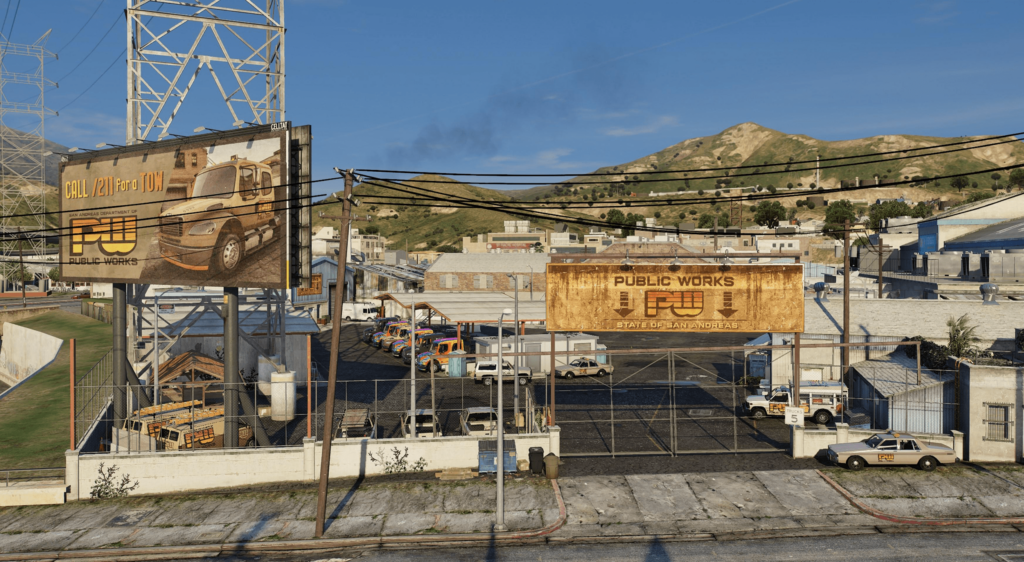 Food Be Tasty…
There were a lot of businesses and food trucks at the Paleto Food Truck Festival two Sundays ago. Like, more than what you can count on two hands. There was a cooking competition where the restaurants competing had to cook a dish with the ingredients provided by Raven Slaughterhouse. Third place went to Salieri's with their braised beef lasagna, and they received $5,000. Reese's Pizza won $10,000 in second place with their 3-course meal, including an arugula salad with grilled steak, garlic dough balls with deep-fried pork belly, and Hawaiian pizza with cured maple ham. Saucys Taqueria took first place by making fresh tacos de carnitas topped with salsa verde and receiving a $15,000 cash prize. Yummy!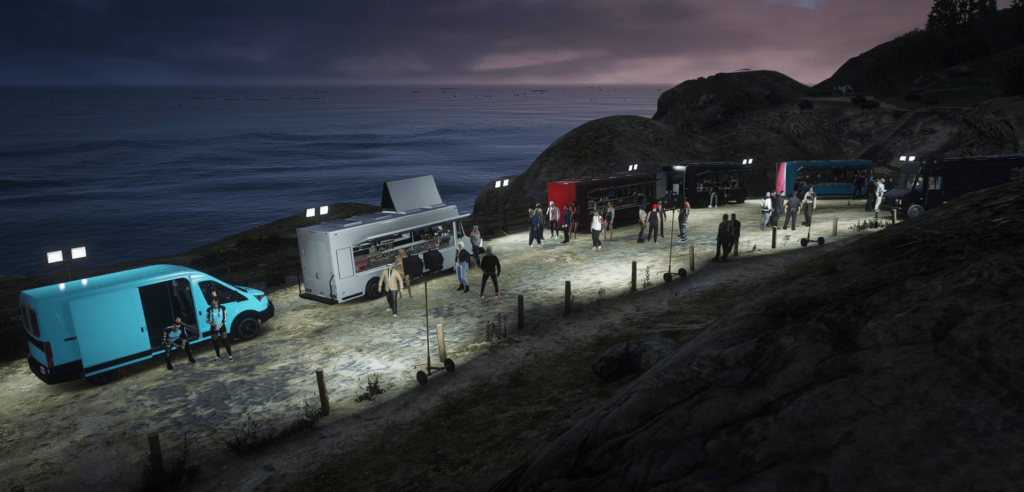 Round 2 Coming Right Up…
The BMX park opened last Friday at Vespucci Beach. It was so successful they'll reopen for part 2 on March 10th—the same place with an improved park. Unfortunately for me, it's another opening I can't attend due to the time, but I'll try to check out the park later that evening.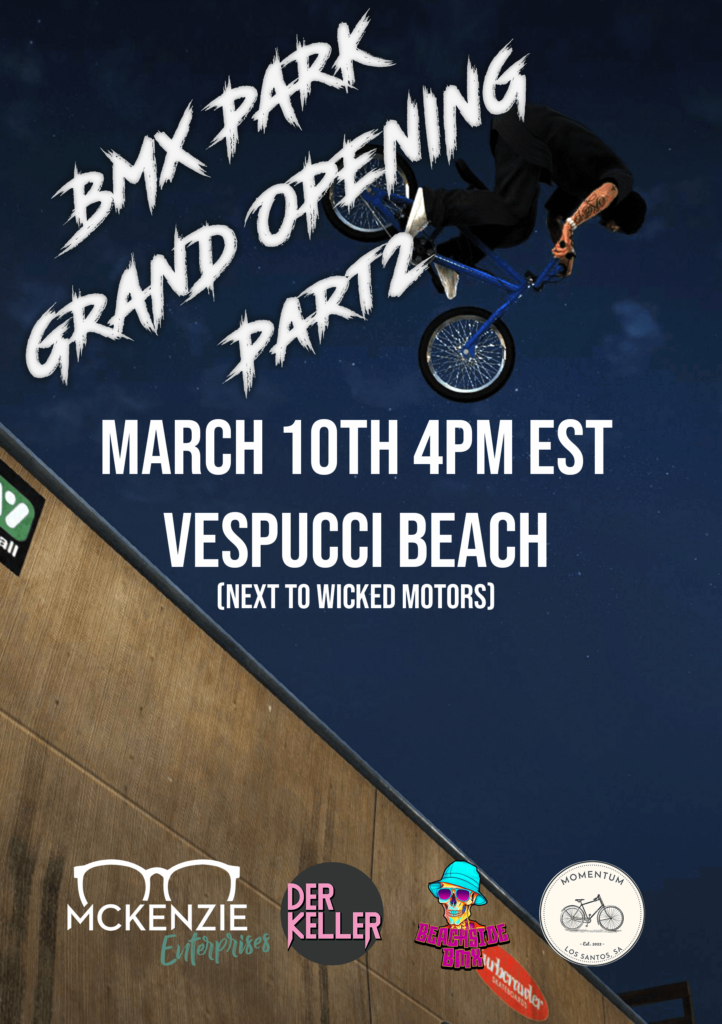 Hit the Balls (With A Stick)…
Starting last Friday, you can officially play pool at Beachside Billiards on Del Perro Pier again. DJ Slaughter played music during the grand re-opening. Rick Rawlin, the new owner, is excited about hosting events and tournaments in the future. During the event, there was a raffle for a Declasse Tampa, which the one and only Remy Fitzgerald won. If you're looking to shoot some pool by the beach, there's no longer an entry fee. The table fee is $750 for unlimited games with unlimited players, valid for as long as the table is active. Membership, similar to the one-time table fee, is available for $5,000 per month per person, where the member can bring friends in with them and share the table for as many games as they want.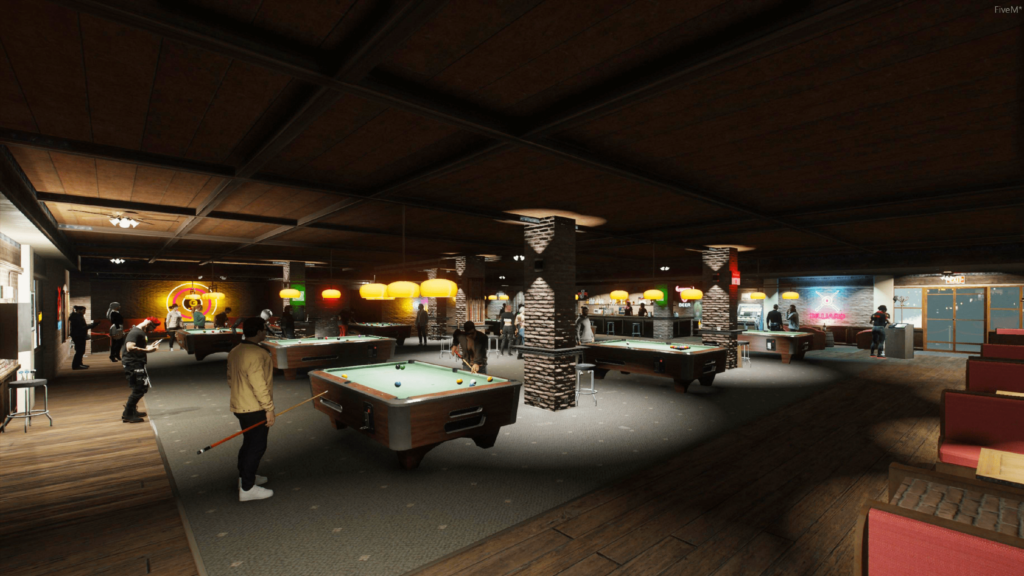 Rick wants people to come to Beachside Billiards to hang out and have a good time, regardless of money. They are also hiring people who are available to work earlier in the day for events, tournaments, and general business hours. If you are interested, you are welcome to show up and speak with the owner and managers. Rick told me there are no online applications.
Are You Ready For g h o s t and DANTE…
Both g h o s t and DANTE had their debut show two Fridays ago at Hawkins Hideout. DANTE, also known as Dante in lowercase, performed his three songs first, including one with Damien Daniels and another called Wavey with Mykie Romance. Dante shared with Weazel's Annie Coady that he had no plans of being an artist and that he actually started as a security guard for KOKORO at their masquerade event. Wild to see the progress he's made.

g h o s t, also known as Marceline (pronounced marce-leen) Grey, performed her six songs. One of her songs, Northern Lights, was written for her boyfriend, Dante, and is actually featured in KOKORO's I LOVE YOU I HATE YOU EP. I remember meeting Marceline for the first time at Cream Pie, and she showed me her song, sober, which was amazing and catchy. I also remember talking on the phone with her for over ten minutes just to try to say her name right, and then I needed medical attention after I flew off a bike across from Pillbox. Anyway, I'm very proud of Marceline and Dante for how far they've come, and I can't wait to hear more of their music.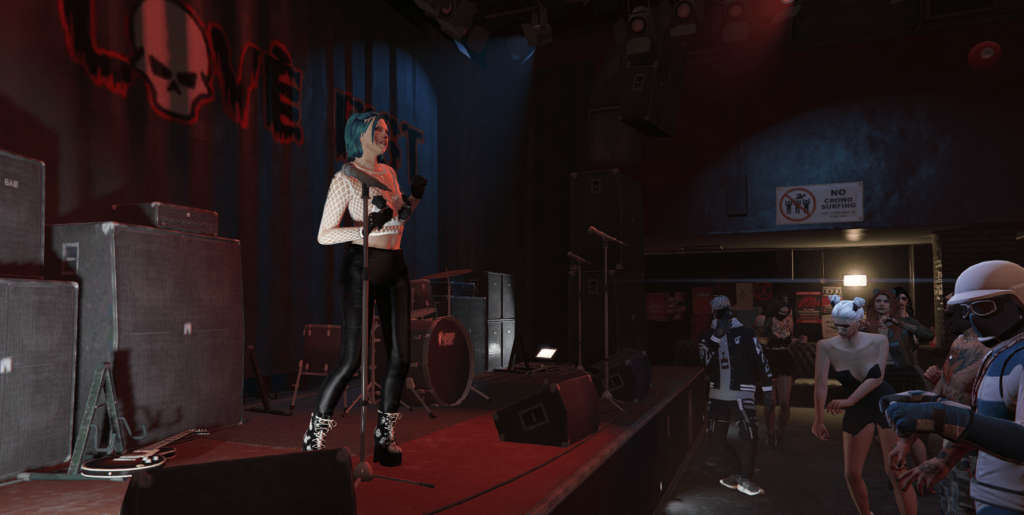 Fight Fight Fight…
Last Sunday, there was another Blood Night Bouts, but Loomis was a featured performer this time. Between fights, Loomis played songs from his newly released second EP, Konton. There were four fights in round 1, two in the semifinals, and Switchblade won the final round. Their next event will be the championship qualifiers. It'll be on the 12th at Maze Bank Arena. If you're interested in entering, find Mattie Belmont or any of the ambassadors who I'm not sure if I know them by name.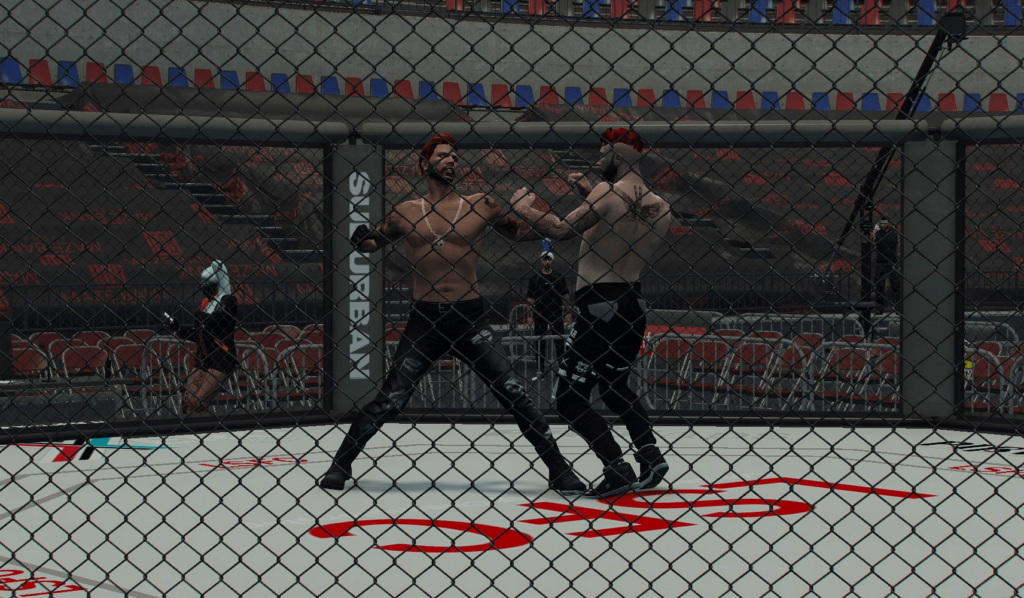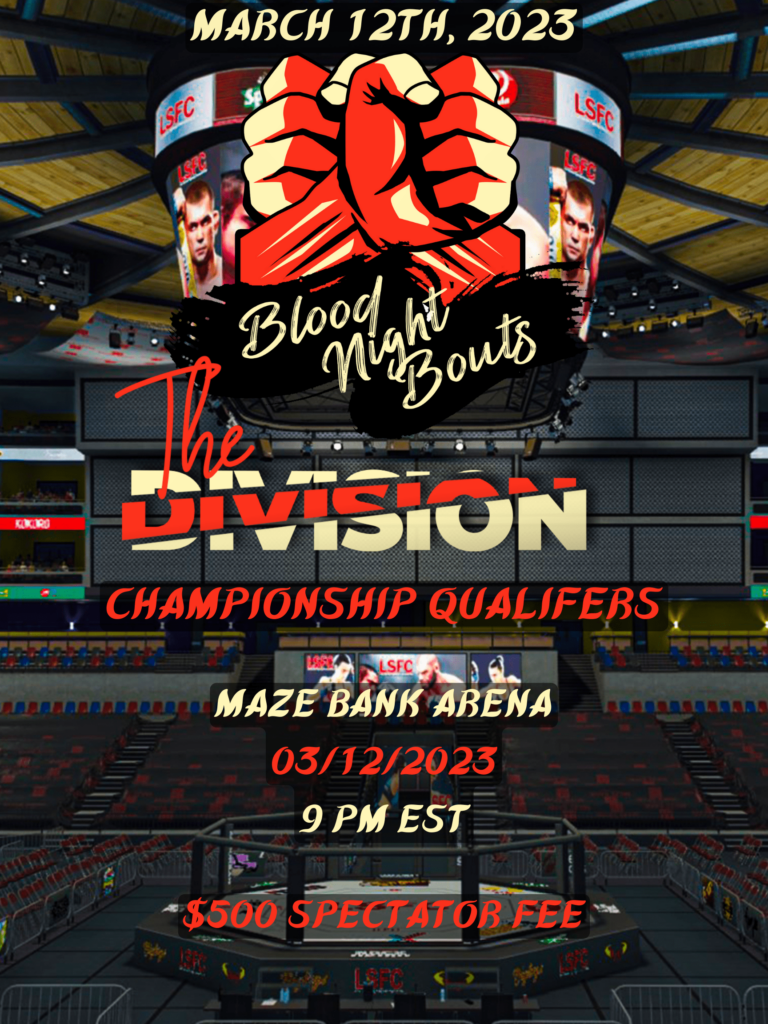 90s Vibed Out…
If you were at the Hub for the 90s event last Saturday, you'd know that Konrad Knives, Loomis, and Bando played an hour-long set each. Konrad performed 90s rock/alternative songs while Loomis remixed a range of songs, with some being 90s and some not, and Bando did some 90s rap and a few of his own songs. Do your feet hurt from dancing for three hours?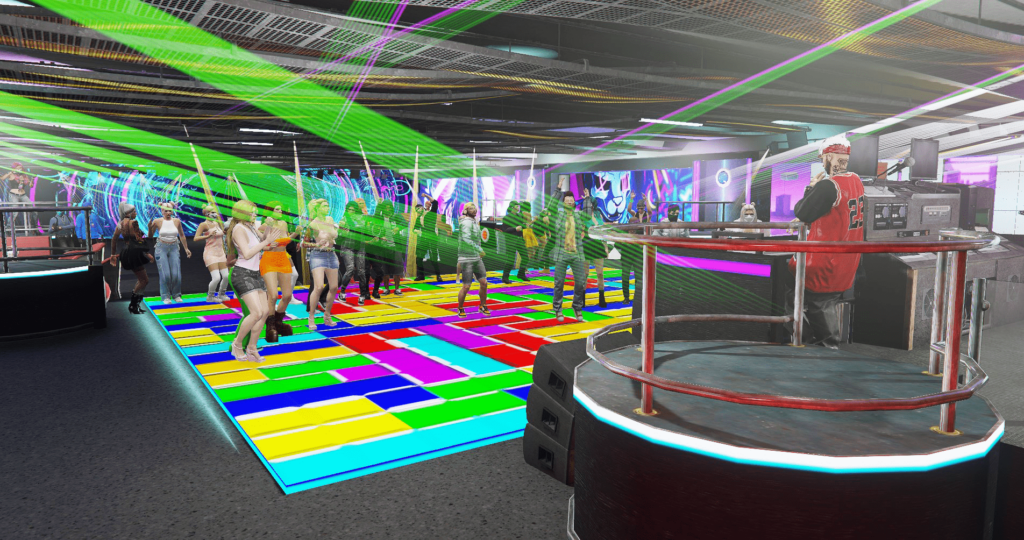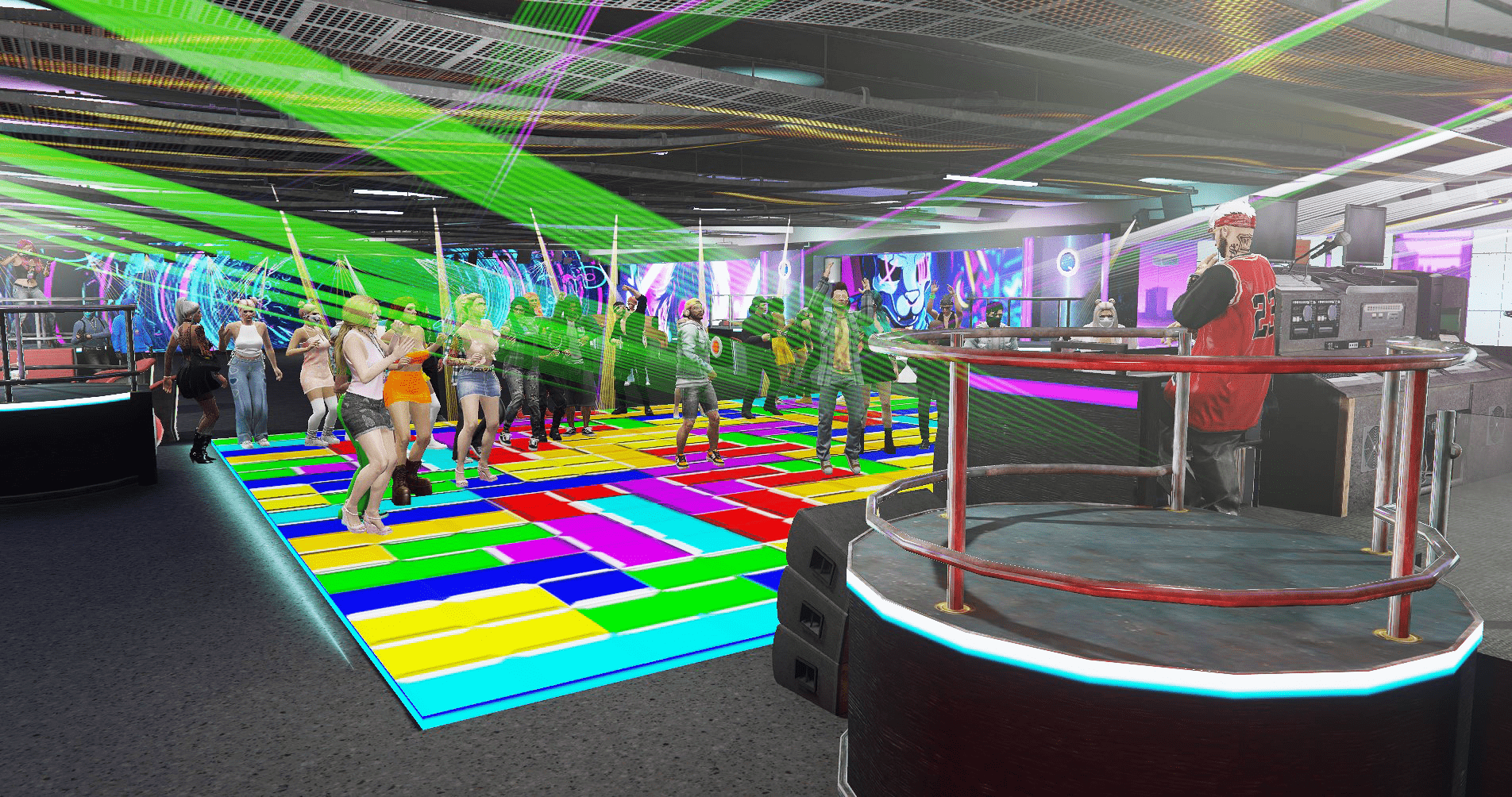 A Movie Is In the Works…
Snooters Motion Pictures recently opened auditions for their opening casting call for Super-Hero Intervention Team, or S.H.I.T for short. It's an anthology movie franchise that will be released in different acts following a trailer. There are a variety of roles to be filled, as well as opportunities to be an extra in the show. Unfortunately for you, if you weren't part of the open auditions, you missed your chance because filming will be happening all month. I don't think it'd hurt too much to reach out to them ASAP if you are interested in being a part of it as an extra.
Trading Cards Gets Traded…
You might've seen in some ads that Hardcore Comic Store is now letting you bring in any twenty trading cards in exchange for one singular pack of your choice. Of course, there's a limited selection of packs, but hey, if you aren't using those duplicate cards, clean up your storage a bit and get a new pack for free.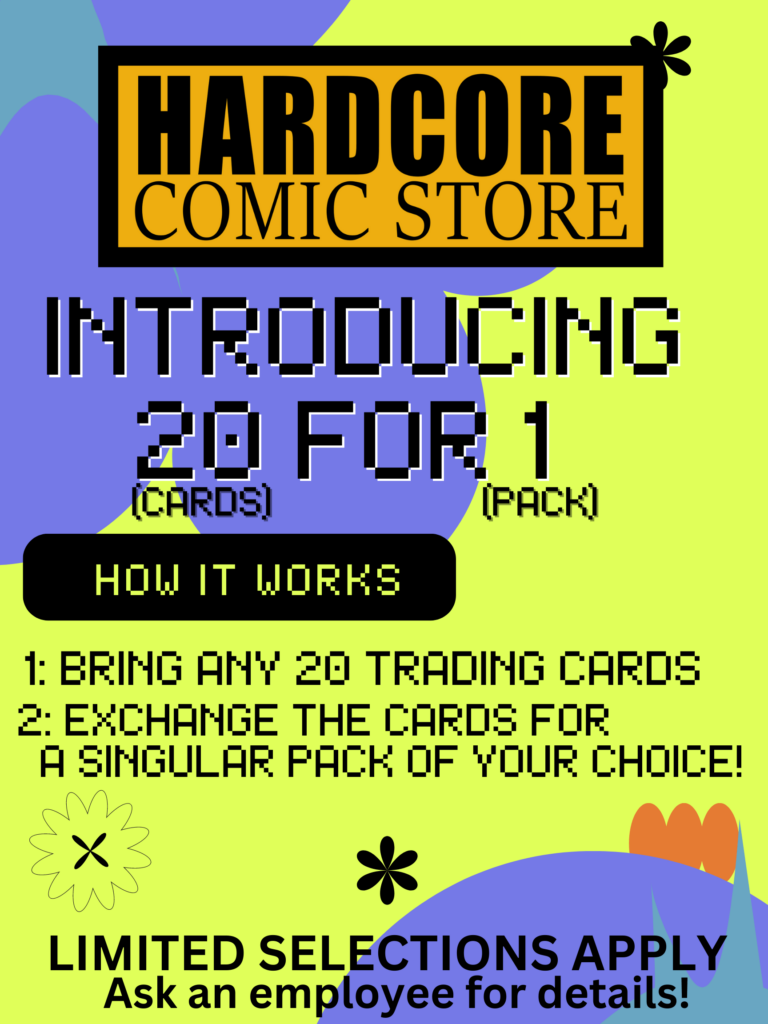 Confessions Confessed…
I'm not sure if you remember me sharing about the Confess contest two weeks ago or the confession QR code thing four weeks ago, but today I'm sharing with you the contest winners. Yesterday, artists and judges came together at Vinewood Bowl to see who would be the winners of the Confess contest. Artists, both musically and visually, had to create a piece of art based on the confession they received. The confessions were submitted anonymously and sent to twelve artists interested in participating by Audrey Storm, owner of Vixen Cabaret and host of the Confess contest.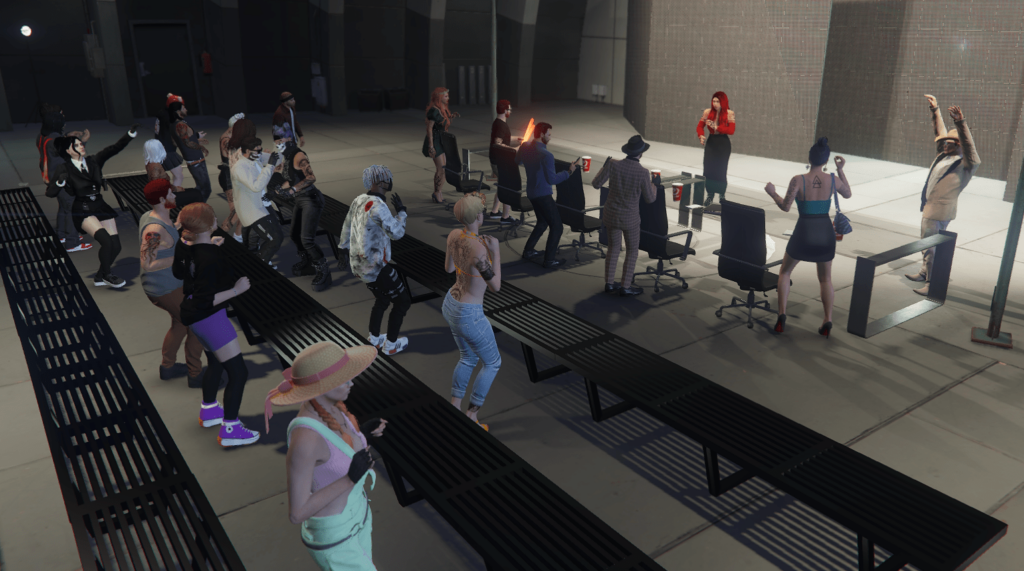 The judges for the event were Dan White, Becks Lawson, Dakota Rodgers, John Corranado, Adam Reese, and Noel Johnson. The winners of the graphic category were me in third place, Nemo Mahone in second place, and of course, Sally Nailburry in first place with the artistic meme. Out of eight musicians, the music category winners were Vapors in third place, g h o s t in second place, and Mykie Romance, with a perfect score, took home first place with a song about coke. Honorably mentioned for graphics went to Scarlett Kensington, and for music went to Damien Daniels. Some of the artists are sharing their musical entries on Soundcloud, so go listen if you can. Good job, everyone!
Vote for March's Best Wear & Tear…
Stance Andreas, the car magazine, is looking for your preferred wear and tear shop and favorite mechanic there. Go vote by the 13th for who you think should win for March.
Get Your Car Washed…
Vanilla Unicorn is having a car wash in their parking lot on Wednesday night. You should stop by if you have a dirty car. If not, you can probably still stop by and hang out and grab some drinks from the bar.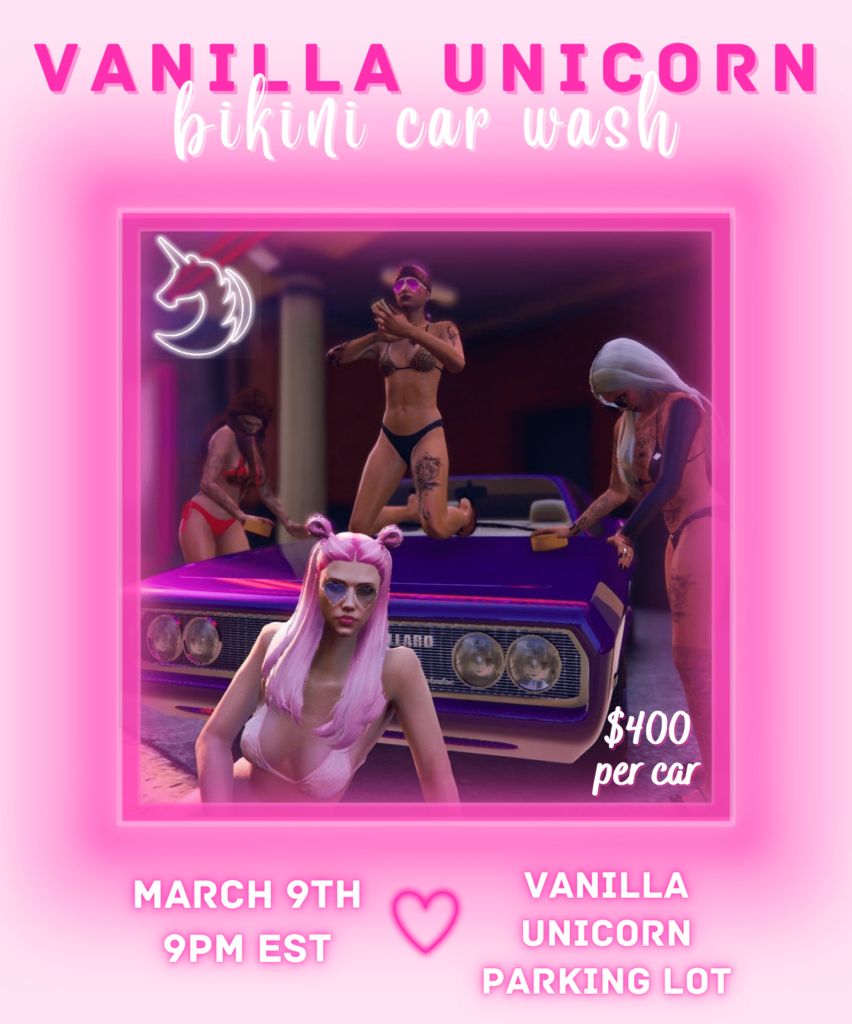 Give the DHS Your Money…
The Department of Human Services is having a charity dinner and auction at the Great Ocean Club also on Wednesday night. You'll have a chance to eat a free dinner while listening to DJ Spooky and try to bid your way to a date with the amazing queen of sparkly things, Remy Fitzgerald, a date with Bando, jewelry from Remingtons, or two 1-hour producing sessions with the Jason Tanners.
DHS Charity Dinner and Auction Gif
KOKOCookout…
KOKORO is going on spring break, so they're hosting a cookout to celebrate it. You can join in on the festivities on Saturday afternoon in Paleto. There will be a barbeque contest, games, prizes, and obviously music. Tickets are available, so find someone from KOKORO in the directory to get your tickets if you plan to be there or be square.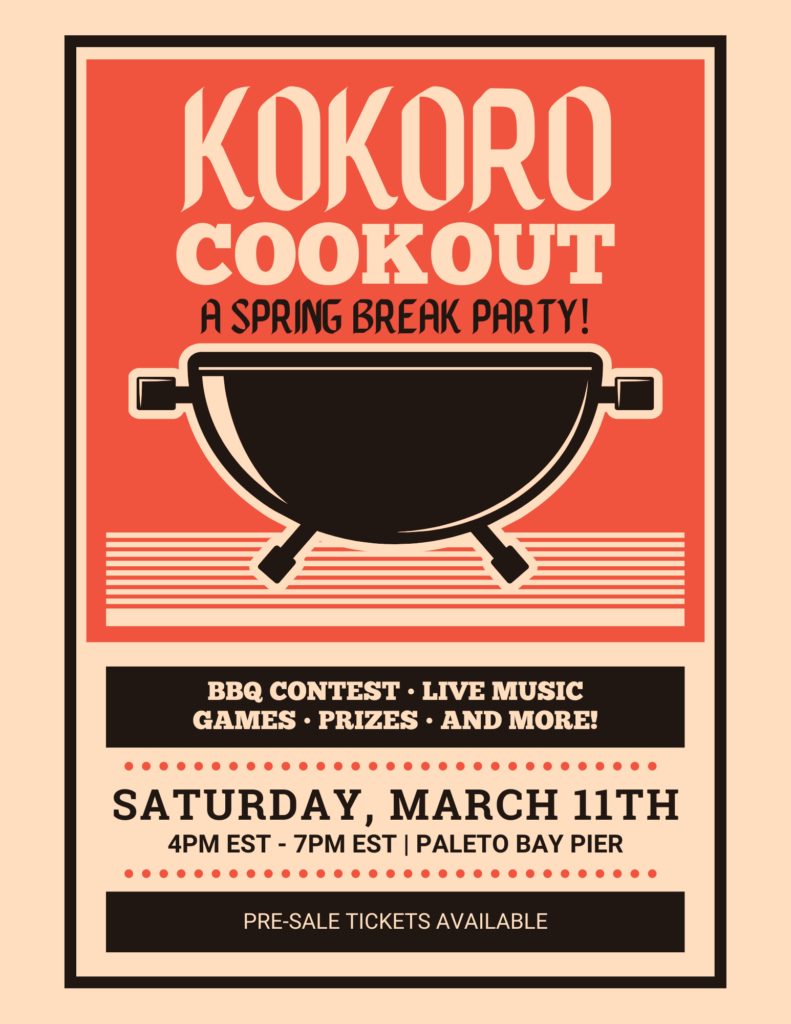 Stella's Recommendation of the Week…
Most of you know this guy for his cover of Hallelujah. This man is the Jason Tanners. I was originally going to interview him about his cover, but then I realized it'd make more sense to ask him about Fracture, one of his newer songs, so we took the time to chat for half an hour to learn more about that song which opened up a much bigger conversation.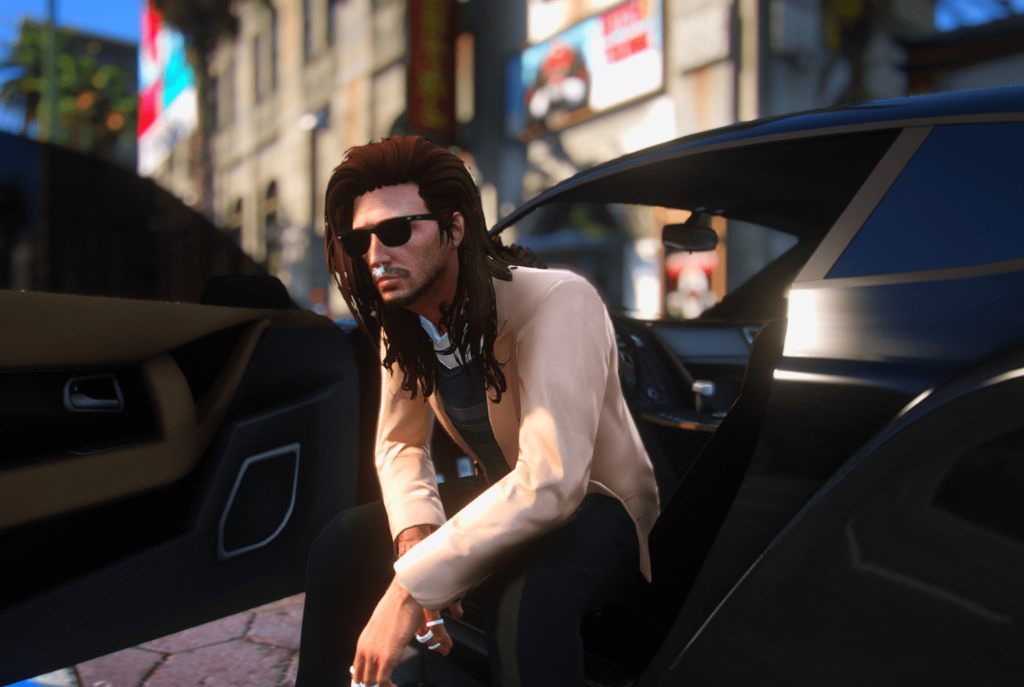 As it turns out, Fracture is actually the first song, not including the 50-second introduction song, from his upcoming EP, but it's really the first chapter of a series in a story told through the EP itself. It introduces us listeners to the story's character, whose name is also the EP title. River of Sand is the story's second chapter, and Edict is the third chapter. Edict is the only song on the EP including a featured artist, Lulu Moon, who is such a talented gem. All the other songs on the EP only have Jason's voice. Whatever the next single Jason releases may be, you'll know it's part of the EP because there will be a chapter number in the song title.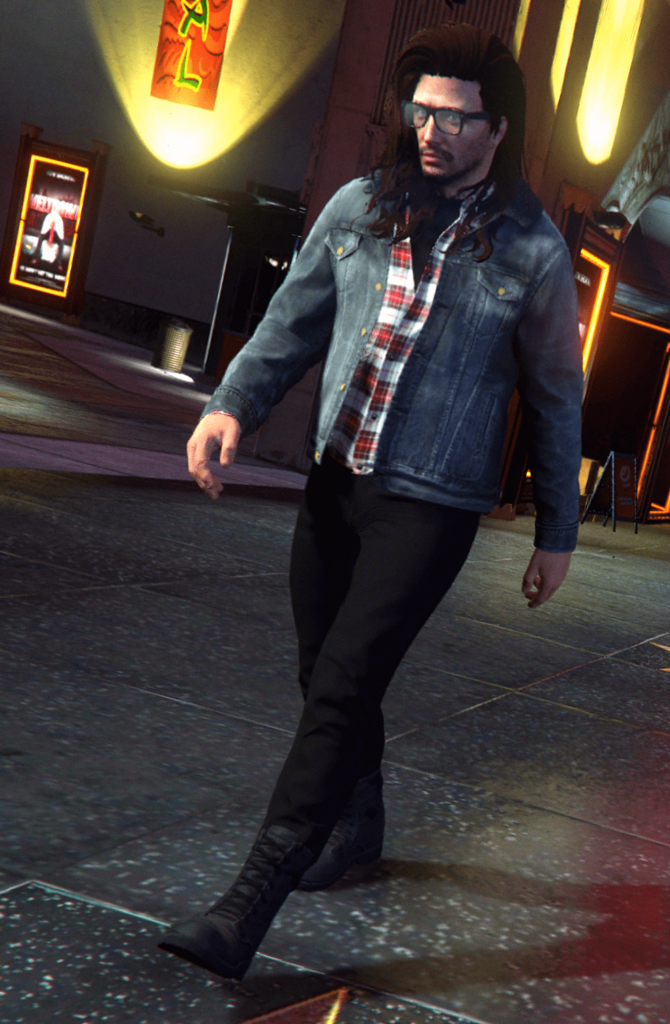 Jason's favorite line that he has written in Fracture is, "I watched them take your body and televise your lifeless face, all for the sake of holding onto the world they stole with you." There is a good chunk of storytelling in that line, and it's so specific that Jason wants listeners to wonder what the story is about. Listening to the EP is like reading a comic book, a musical rendition of one. Jason has been tweeting puzzle pieces, usually around the time of a song release, to see if anyone can pick up on the clues. If you want to figure out the clues, pay attention to his Twitter, and you might figure it out.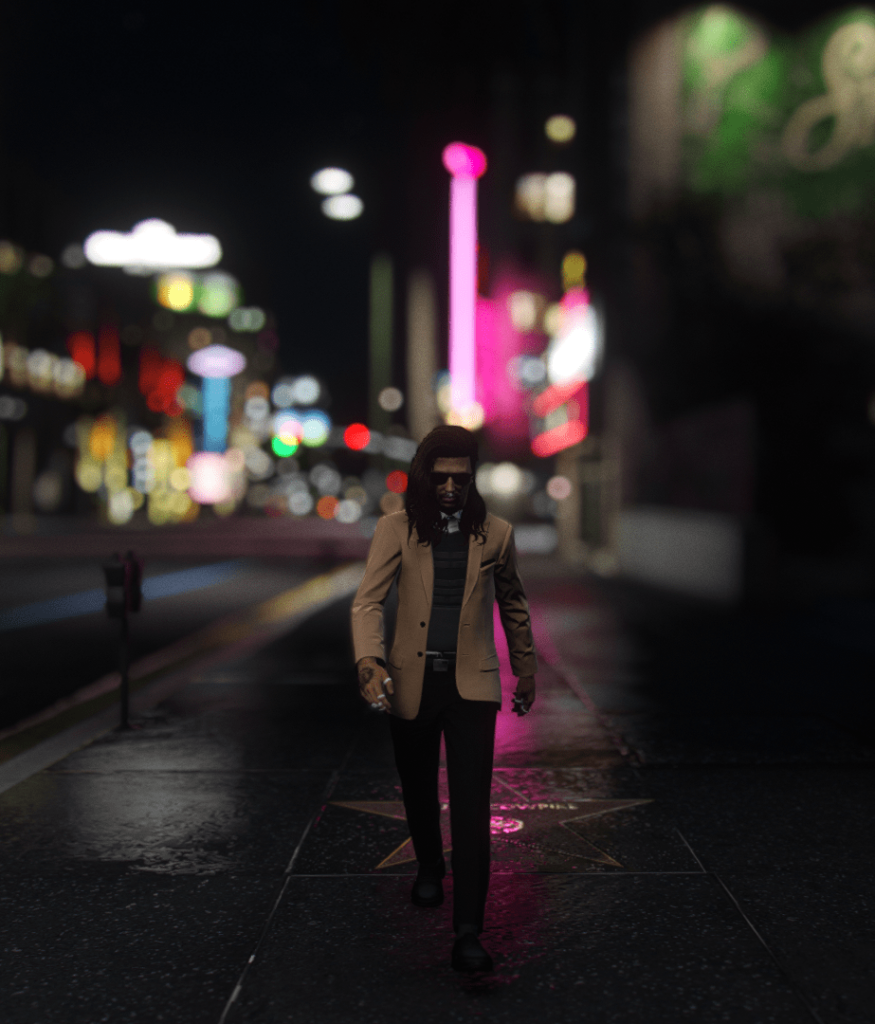 The character in the story has been his brainchild for several years. He has finally figured out what to do with the character and give it the justice it deserves. Chapter three is the last song to come out before the EP is released, so you'll have to get the EP to find out how the rest of the story goes. Similar to his previous EP release, he plans to have a release party with a limited number of collector's editions available. You might see him doing a Siberian folk-type dance 138 times with his arms folded there for the occasion. Until the release of the EP, you should listen to his music and keep an eye out on Twitter for clues.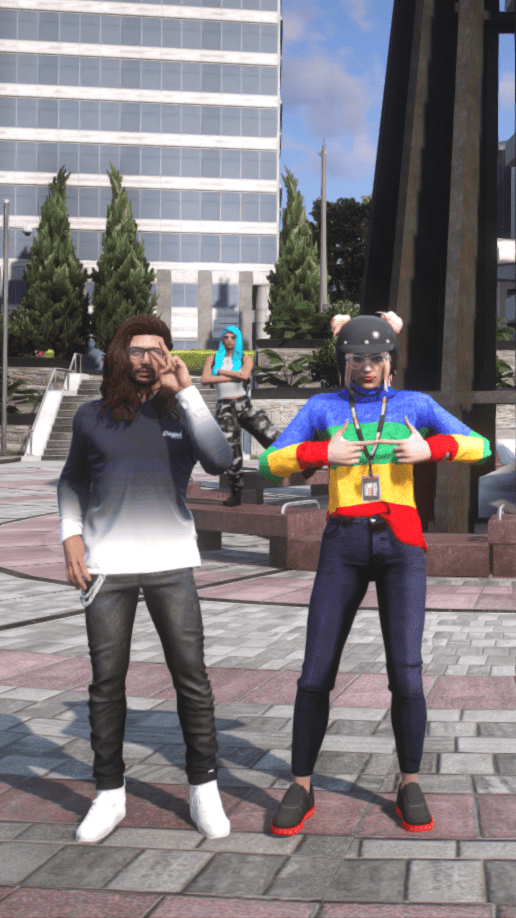 Have a Stella Day and a Hardcore Night, San Andreas!