Puppeteer Vlad Tod: Conspiracy or Conspiracy Theory?
This evening at the Weazel News studios, an anonymous person dropped by the following flyer, proclaiming Vlad Tod to be a dictator and a puppet who would take away our rights.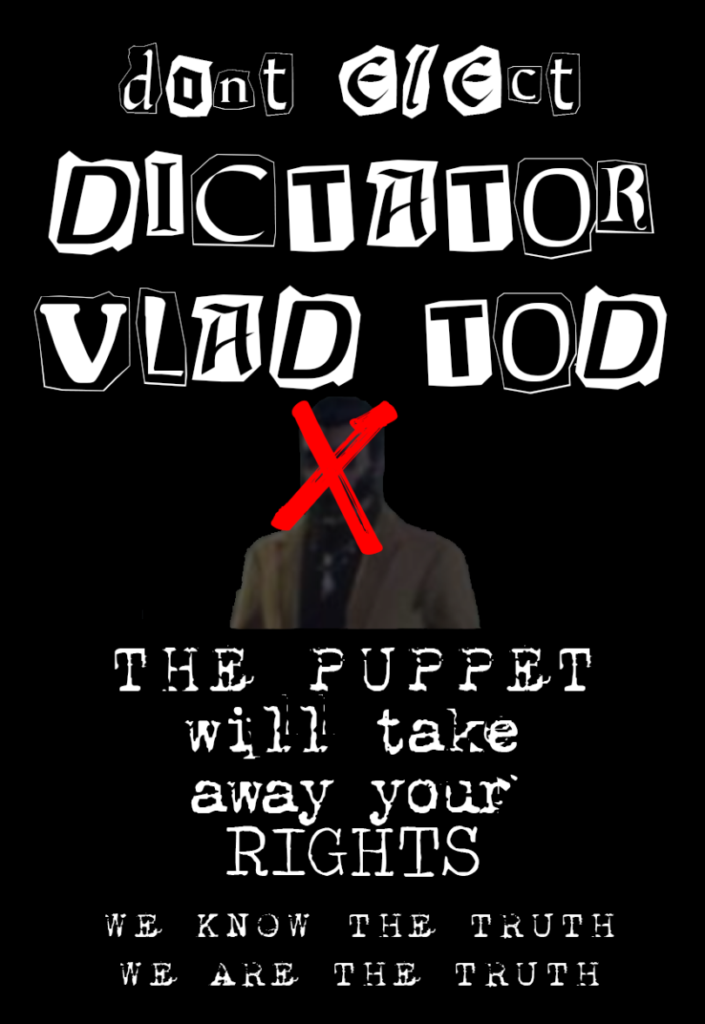 The flyer didn't list any reasoning nor evidence, simply stating that, "We know the truth. We are the truth."
In the interest of fairness, our own Mickey Rivers reached out to the Tod/McKenzie campaign to ask for a statement about the claims made on the poster. Lt. Governor McKenzie had this reply:
Mickey Rivers,

To be honest, we aren't sure what we are meant to respond to. What rights is he going to be taking away? What is the truth that they know? These are wide sweeping general statements that don't really say anything. If there are any questions about what we stand for they can reach me or Vlad in email, or look for either of us in the ads.

Thank you,
Karmen McKenzie
Lt Governor
What is it that this flyer is trying to communicate? Will these mysterious individuals reveal more before the election ends? If this is your message, please reach out to Weazel via the anonymous tip line with more information.
Weazel News will have the truth for you if it can be found.
UPDATE:
Since this story was published, we have received a second flyer: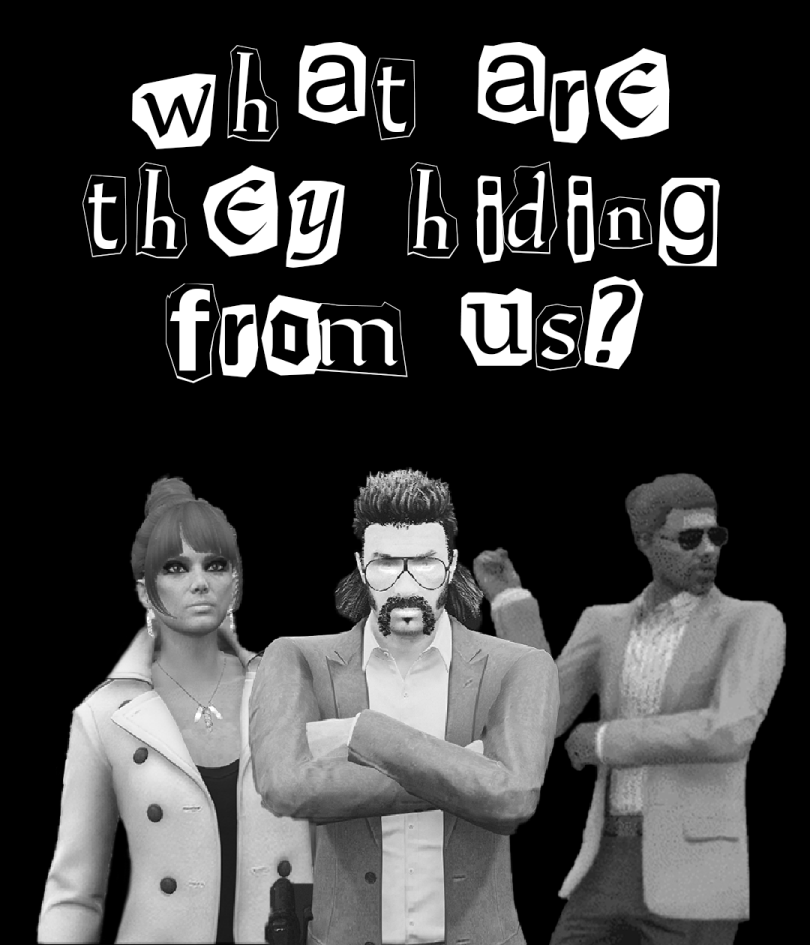 All three were unavailable for comment at the time of publishing. Once again, if this is your work, please reach out to us so we can learn more about your claims.
UPDATE 2:
Weazel News spoke with Representative Lawson, who encouraged anyone who has concerns with the current government to reach out to her to voice those concerns, or to reach out to the LSPD if they believe anything needs to be brought to the attention of law enforcement.