A City Of Crime: The Statistics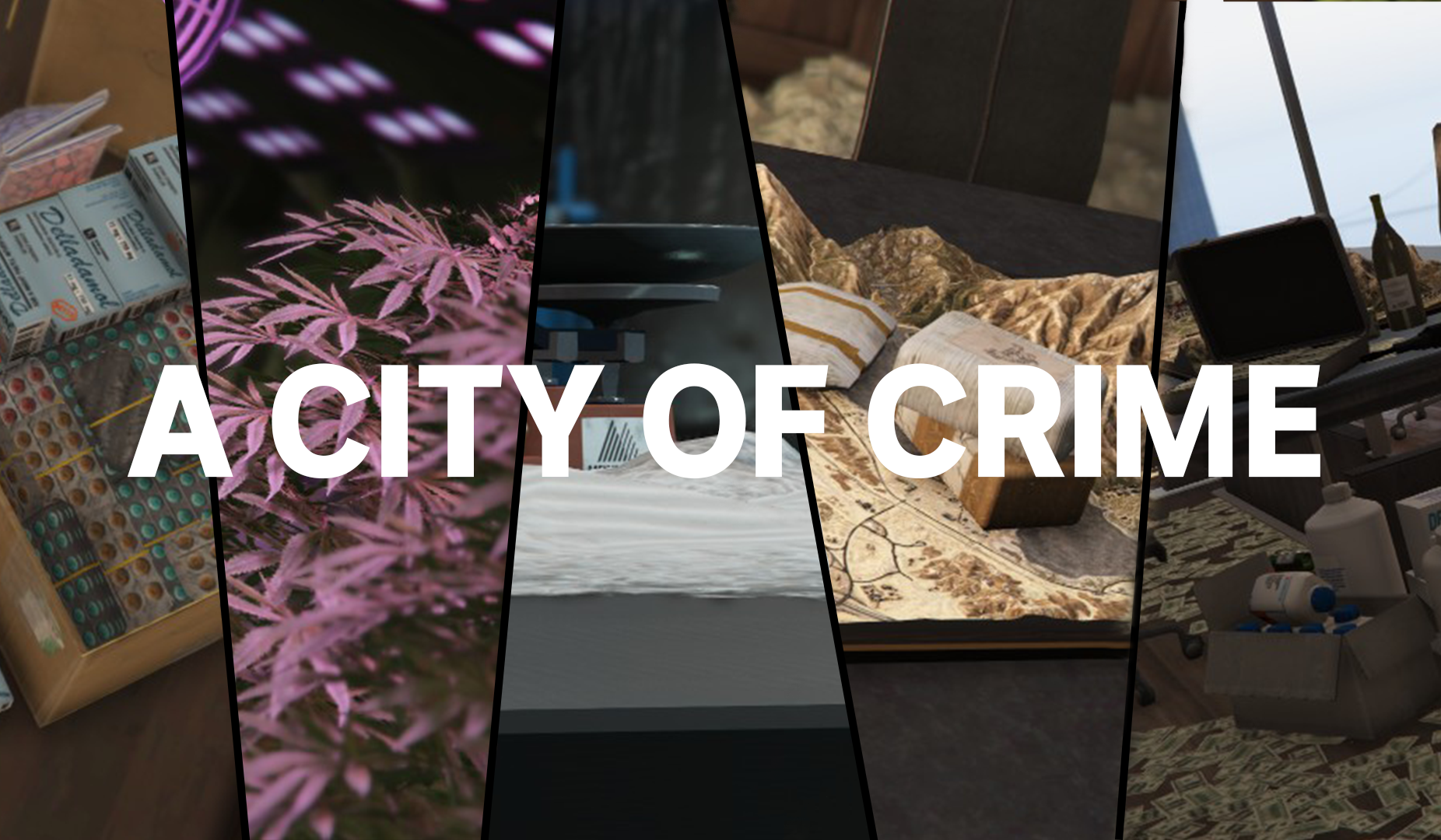 Last Crimes Update April 10th 2022
Just before the major blackout, Weazel News was given access to the crime statistical data continuing from the last dataset in February until June 23rd. With the Mutiny hack, the data from the 23rd-25th no longer exists.
Overall Statistics
Our city experiences a large amount of crime; on average about ninety-nine charges/fines are handed out by authorities so these statistics should be viewed as the bottom line of how much crime occurs in the city. January still holds the record for the most charges sanctioned in a single day with a total of one-hundred and ninety-nine on the 7th of January. Violent crimes and Justice-related crimes (such as court related penalties and fleeing from authorities) remain the highest contributors to the overall crime count. On average about twenty-six violent crimes are charged each day while thirty-two 'justice' crimes are committed.
In some good news, crimes related to the possession of drugs and controlled substances have decreased steadily over time from an average of 7.5 in November-January to the current 3.5 charges per day.
Part Two: Robberies are becoming more frequent
Our analysis shows that over the course of 2021 and into mid 2022, Robbery charges skyrocketed from roughly 10 robberies a day to 20-25 robberies a day. Over time the trend is pointing upwards with a slight dip being the only recent relief because of the emergency. Bank robberies, which are charged separately, have a similar increase.
Also on the increase is the count of hostage-taking charges. Before 2022, we would only see roughly 5-9 charges a day; this has since increased to 10-15 charges a day. Many people including members of the Weazel team have been used in these robbery situations as hostages and leverage. This dehumanizing criminal practice is going almost unchecked in means of prevention before the act occurs.
Part Three: Are Traffic Offenses are being undercharged?
On average, we only see about 10 traffic offenses being charged each day. However, the number of visible traffic offenses being committed is much higher than this, leading to only one conclusion; traffic offenses are likely being undercharged. Why they are being undercharged? It could be a staffing issue, or they are low priority crimes amongst other more dangerous crimes . Regardless, some traffic offenses are rarely fined and regularly committed. 
Reckless driving is one of the most common speeding infractions in the state today. However, on average since August it's only being charged/fined about 5-7 times a day. Meanwhile, anyone with eyes can see this type of driving (31mph or over) is being committed frequently all over, from our suburban streets to the highways that surround our cities.  
Part Four: Sum of People Fleeing Authorities Stays the Same
Pursuits are a daily factor of life; you see it everywhere, making it sometimes life-threatening to go through an intersection when you have the right of way. There has been no drastic change in the amount of people fleeing, but why are they fleeing? Let's look at the statistics:
Among individuals charged with some form of Fleeing, 35.5% were charged with Robbery, while 15.2% were charged with unlawful possession of a class 1 firearm and 14.7% were charged with Hostage taking. (Note: Most of the time, Hostage Taking was tagged with Robbery) Finally, 4.0% of those who fled were charged with Second Degree Murder (Attempted).