A New Year with Ronin Records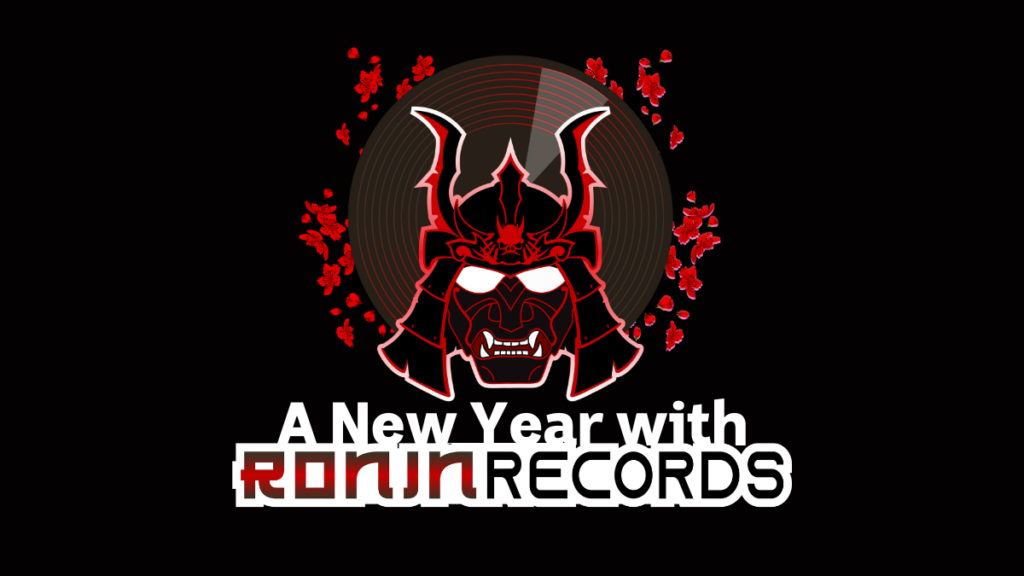 LITTLE SEOUL, SAN ANDREAS (WZL) – Ronin Records has made itself known over the past year and plans to continue into 2023. Initially beginning as a project to help the music industry expand, it has now developed into a full-fledged recording label with countless talented people joining their ranks. Weazel News spoke with numerous members of Ronin Records, including the owner, artists, producer, and street team members, to get a peak at what San Andreas can expect from this label in the coming year, maybe even months! Perhaps a total Ronin Records album drop as well.
Bando, owner and artist at Ronin Records, used this opportunity to announce his upcoming album, The Fine Line Between William and Bando. Bando stated that the album would have two parts, Side A titled William and Side B titled Bando. In addition to this intriguing album, Bando looks forward to performing more and going on tour, later mentioning a full Ronin Records world tour with multiple stops, including Tokyo! Besides his releases, he also looks forward to discovering new talent to bring to Ronin Records and collaborating with other artists in the city.
Vicsin, an artist with Ronin Records that debuted on January 28th with Loomis, shared a few plans they have up their sleeve for the coming year. The first was, of course, the debut, but she plans to get into the DJ scene. However, she shares it is more of a personal project rather than with Ronin Records exclusively. Not only can we look forward to DJ Vicsin, but we may also even see some collaborations featuring Vicsin, leading up to an album. Vicsin's overall goal for the year is to keep the music scene alive and well in Los Santos, and if you had the chance to hear her on the 28th, you would agree that she means business. We look forward to hearing what Vicsin has in store for us all next.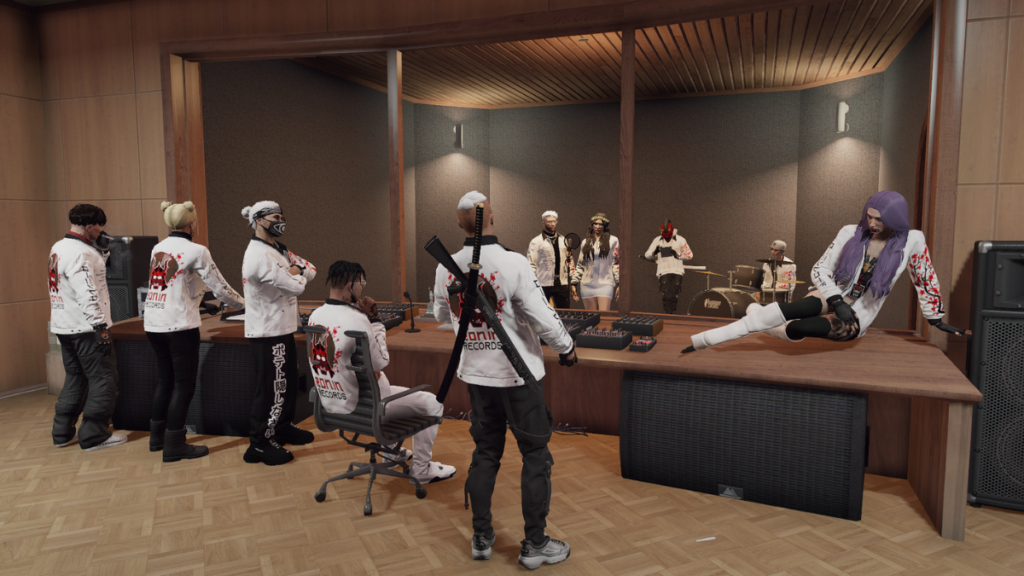 Benji, an alternative rock artist with Ronin Records, shared with Weazel his plans for the year. He first shared that he dropped his EP last month; You're Right!? Featuring his two tracks: "Crossed the Line?" and "Get Me Out of Here!". His plans for this year include dropping at least ten more songs out of "the thousands in the vault" and taking over the alternative rock scene. A personal goal he shared with us was that he also is looking to make 10 million dollars this year and is on his way with 10 thousand in the bank already. Additionally, Benji plans to perform more; he has already begun this journey by performing most recently at the San Andreas Comic Con on January 28th.
Following Benji was his brother Koji, a street team member, self-proclaimed #1 model in the city, and hype man for Ronin Records. Other than hyping Ronin Records, Koji promotes artists, events, and albums for the label. While Koji is currently a street team member, he shared that there are possible plans for a collab on a track but no plans for a solo one. We will be sure to look out for that!
Ciri, another street team member for Ronin Records, kept it short and sweet with Weazel. She intends to survive the city. Ciri is a good contact you can reach out to for Ronin Records-related things. Lastly, her favorite color is anything pastel!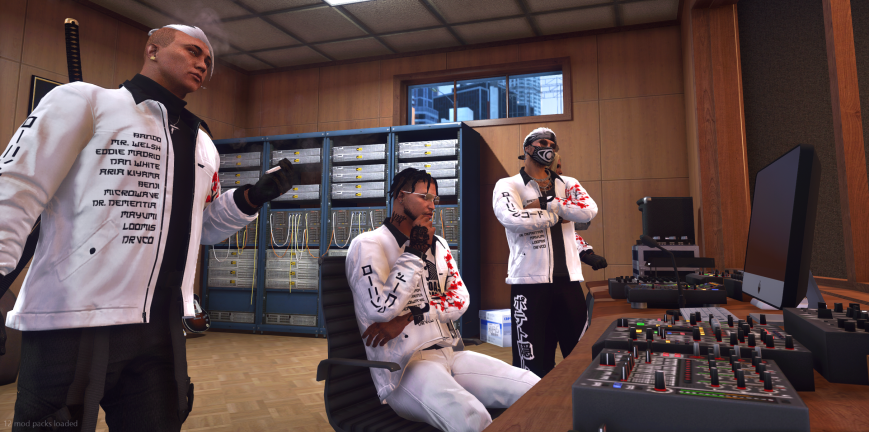 Norman' Dr. Dementia' Wren keeps busy with a full plate of being a state representative, owner of The Hub, and an artist with Ronin Records. Dr. Dementia also kept it short with Weazel, but he shared that he plans to release a full album this year. In addition to a full album, Norman plans to call out the Winkler this year. In more personal goals, he shared that he is a bottom and his birthday is on Valentine's Day, so happy early birthday, Norman!
The newest signed artist with Ronin Records, Mayumi Aoki, also took the time to share with Weazel News her plans for the year. She is the first artist with Ronin Records to have a live performance contract. She will continue to do live performances this year while working towards finding her sound with original music. She plans to grow and self-discover herself with a long-term goal of releasing an album; we eagerly await it, Mayumi!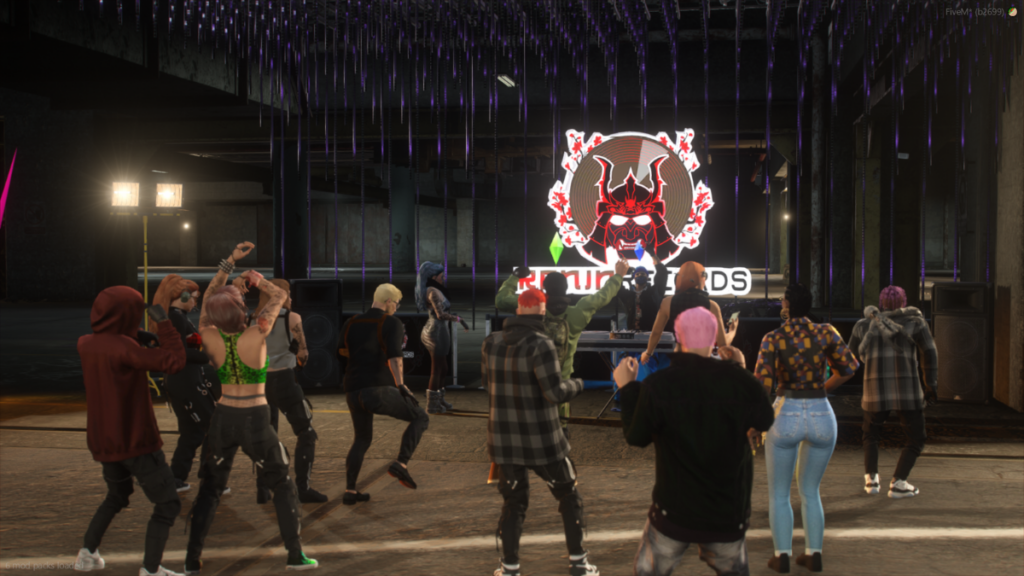 Tommy Winston, aka Loomis, another artist with Ronin Records, recently debuted his first EP, Bosozoku, on January 28th at the 'Drift'N Jam' event. This event was a free release party for Loomis' upcoming EP. During the event, Vicsin debuted as well; DJ Lucas kept the tunes going as the DJ. The event was filmed, and we can not wait to see its final music video! Loomis has a plan for the year to release 12 songs throughout the coming months in sets of four at a time; the first is EDM based, as heard at the 'Drift'N Jam' event. Sometime in Mid-February, Loomis will release the second EP, which, as he puts it, is heavier and even a bit metal. He hopes to have a more alternative-themed event for it. Following the second EP release will be a Synthwave EP with a rave event to debut, currently planned for late February or early March. Other than continuing with the releases of his EPs, Loomis enjoys working with new artists, sharing that if you are interested, reach out to him, whether it's a passion, hobby, or both!
Hudson Welsh, the co-owner of Ronin Records, joined in on the conversation with Weazel News to share his part in the label. Welsh shared that he handles the business side of Ronin. While Welsh has featured on the single "All Call," Welsh has no plans to create music or collab again, but if given the right circumstances, it could occur again. Welsh shared that they will continue to build Ronin Records and the San Andreas entire music scene and that he really likes pickles.
Thank you, Ronin Records, for sharing everything we can look forward to this year with Weazel News and the citizens of San Andreas!