Ask Scarlett, I'm In Love With My Childhood Best Friend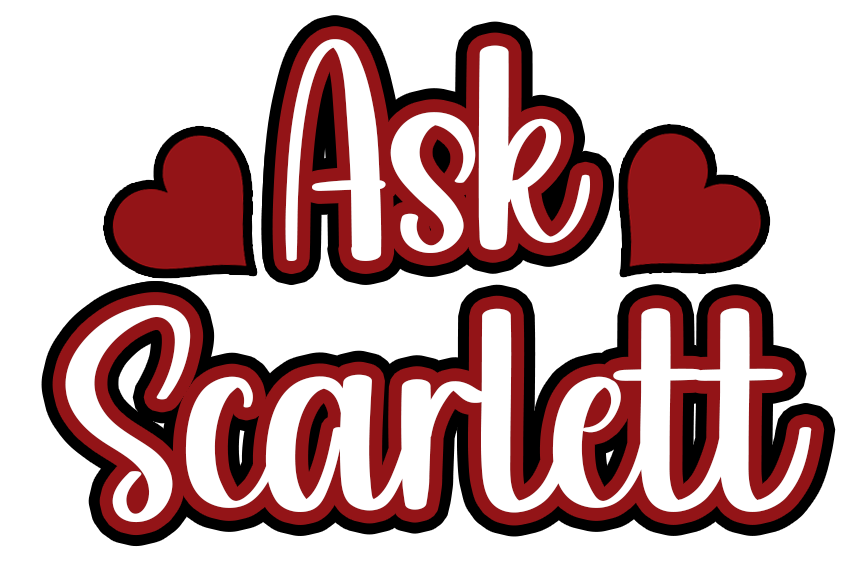 Hello, and welcome to Ask Scarlett! My name, obviously, is Scarlett, and I am here to answer YOUR questions about love, dating, relationships, and more. You can send your questions in the form below, and I will do my best to answer them as quickly as possible. Remember, the more information you can give me, the better advice I can give you! I look forward to helping as many of you as possible.
(Questions may be slightly edited for grammar, proper punctuation, etc. for publishing.)
Hi Scarlett,
So, I am torn. I have this love interest who is my childhood best friend, and I want to take it to the next step, but IDK how to take that step. Any tips?
Thank you,
Jerry Glass
---
Dear Jerry,
Hello! Since you have stated that your love interest is your childhood best friend, I assume you know each other very well. This is a good thing! Hopefully, it means you feel comfortable enough to be open and honest with each other.
Now, the trick here is how you go about telling them your feelings. You absolutely do not want to do it over the phone – it needs to be done face-to-face. Set up a time to meet with them and suggest a place where you both feel comfortable. If you have a quiet place you like to spend time together like somewhere you go when you want to have serious, private conversations, that would be ideal.
Once you have set up the meeting, you need to prepare yourself for what you will say. Keep it simple and stick to the truth. Here is an example to get you started, but don't just repeat this word-for-word. Use it as a jumping-off point for inspiration.
"We've known each other for a long time, and I genuinely cherish our friendship. It means a lot to me to have you in my life. But I have come to realize that my feelings for you have evolved past the point of just friends. You are the most amazing person I know, and I have to be honest about my feelings with you, for both of our sakes. I would love the opportunity to explore a romantic relationship with you, but I hope you don't feel any pressure at all. If you need some time to think about what I've said, that is totally fine. I will always be here for you no matter what, and I hope this doesn't change our friendship, no matter the outcome."
Don't be surprised if you don't get any response right away. Most importantly, you cannot freak out if you don't get the answer, you want or if there is no response at all. If you want to salvage your friendship, it's important that you temper your expectations and be realistic. After you've spoken, don't act weird around them. Go about things as you usually would and remember not to pressure them.
If your romantic feelings are not reciprocated, don't be that person who makes things awkward. This is especially true if they start dating other people. If you want to salvage your friendship, try your best to go about your life as you normally would. If you think that is too painful, then time and distance can help heal your wounds. As sad as it might be to have to take those steps, it might be best for you both.
I wish you the best of luck, and I hope this helps you in your pursuit of love!
XoXo,
Scarlett

Got a Question? Ask Scarlett!