New Beginnings In San Andreas: The 8th Congressional Inauguration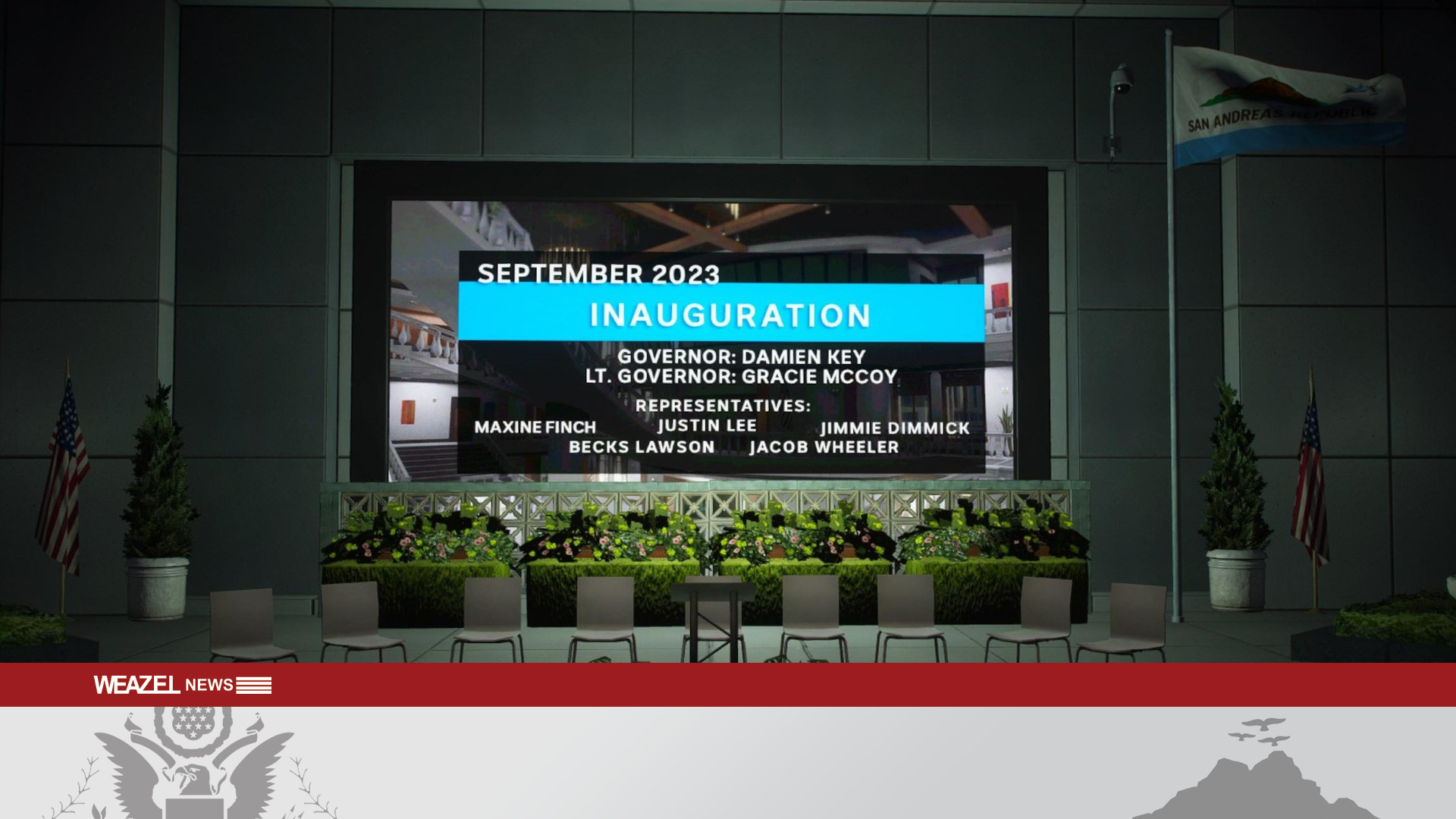 Vinewood Hills, SA – San Andreas was filled with a sense of anticipation and excitement as it hosted the inauguration of the 8th Congress at the Vinewood Bowl last night. This event marked the beginning of a new era for the state of San Andreas as Governor Damien Key, Lieutenant Governor Gracie McCoy, and a host of dedicated representatives took their oaths and affirmations of office, pledging to serve the people of San Andreas. Among the prominent leaders sworn in were Representative Maxine Finch, Justin Lee, Jimmie Dimmick, Becks Lawson, and Jacob Wheeler.
This term is bound to be unique with 3 freshman representatives, Maxine Finch, Jacob Wheeler, and Justin Lee. Jimmie Dimmick and Becks Lawson are senior representatives, both with 2 previous terms under their belts.
Becks Lawson made sure the 8th Congress started off strong. She swiftly ushered the newly sworn in representatives into their first meeting of the term after the ceremony concluded and took charge of this session by securing the Speaker of the Legislature seat.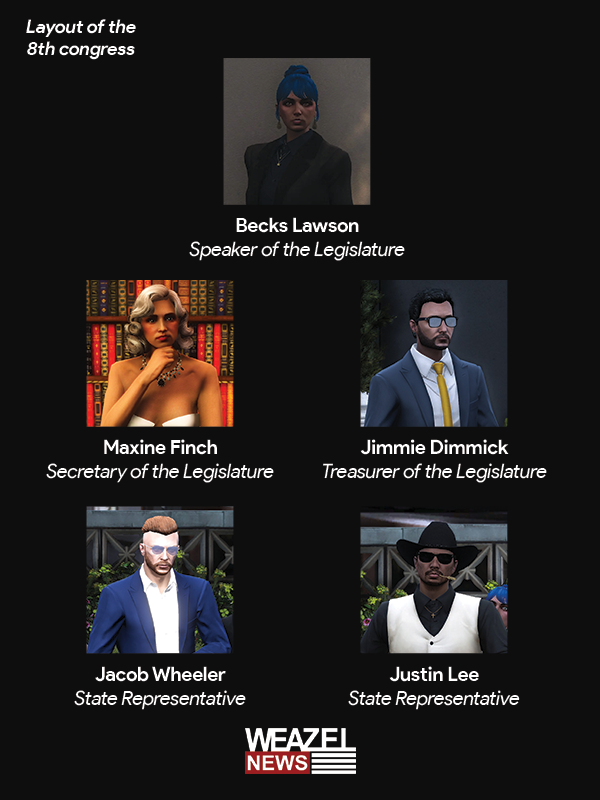 Speaker Becks Lawson:
The speaker decides what bills get placed on the table for voting and when. They speak for the legislature and ultimately decide the agenda of the congress. This seat is generally held by a senior member of the legislature.
Treasurer Jimmie Dimmick:
The Treasurer is responsible for the state's purse, ensuring various expenses are paid on time and reimbursements are issued properly.
Secretary Maxine Finch:
The secretary of the Legislature helps ensure daily operations run smoothly, they are the scribe for legislative meetings.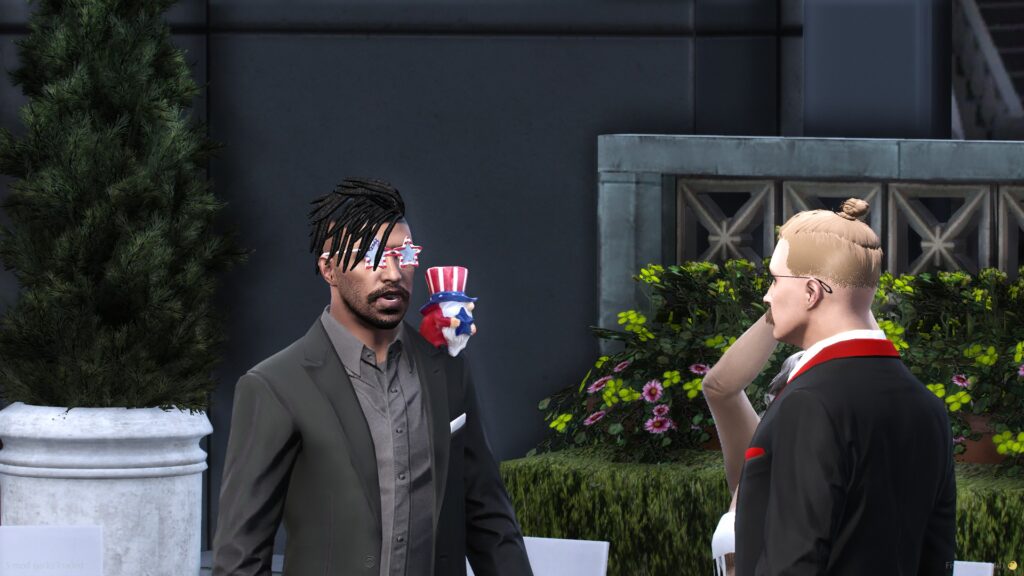 The representatives are expected to make written inaugural addresses to the public this weekend.
Governor Key had the following to say:
How's it going, everyone? It is a pleasure to stand before you as your governor now. I'm going to try and keep this brief. I am kind of filled with a lot of emotion right now. Hearing the numbers being in the count and everything. It's still like not… It still hasn't fully even hit me yet. But I am very grateful. I am so thankful.

My tweet on the day of the announcement does not express enough. Thank you. Thank you. Thank you. Thank you. Thank you. For everyone who got out. Everyone who believed in me and Gracie and believed that I could do the job of the governor.

You are the governor here, and I just want to express so much how much I appreciate each and every one of you who had put their vote in for me, and even for those that didn't vote for me. I appreciate that you did vote for the person that you believe would do the job. And I hope and I really hope that I'll be able to actually do the job and be able to, you know, eventually, maybe even if I run again, earn your vote for next time because I genuinely want to do the best I can for the people in this city.

Funny enough, the party we were going to throw wasn't just a "I won," it was a "we won this" because it's all about everyone in this city and genuinely hold my feet to the fire.

Make sure we stay on top of things. If I'm messing up, let me know because I genuinely want to do the best I can for each and every one of you. Thank you.

Damien Key, Governor of san andreas
Did you miss the inauguration of the 8th Congress? Watch the full recording here.
---
Weazel News thanks everyone for making us your unbiased political information center each election season!