From "Petty" To Personable: McKenzie Enterprises Puts The 'Person' In Personalized Design
In the past, McKenzie Enterprises (MKE) has unfortunately gained a reputation for being hard to approach and having a "petty" vibe to people. This has hindered their ability to connect with potential clients or partners. However, recognizing the importance of accessibility and approachability in business, they are committed to making a change for the better. They hope to build relationships with their clients and be less like graphic designer robots or emailing machines with their new approach.
What's New?
-In-Person Consultations
-Apprentice Program
-Working with Competitors
-Wyatt McKenzie
In-Person Consultations
For the extended portion of the company's operations, MKE has operated through a mobile portal where potential clients would reach out through their internal email system to begin an order. MKE is moving from this previous way of business to in-person consultations. In-person consultations will work similarly to the portal for a potential client, but rather than emailing back and forth with a designer from MKE, you will meet face-to-face and chat with them.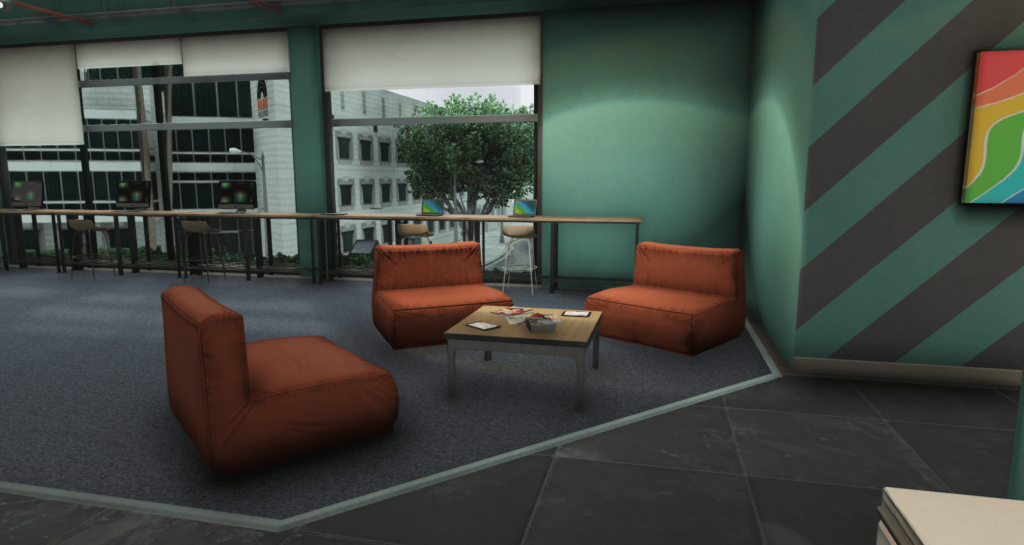 Steps to Consultation
Check the directory for an admin assistant or manager working for MKE
Call them and schedule a consultation meeting
Come down to the MKE building
Chat about the ideas
Designers do their magic
You get your design, tada!
Apprentice Program
Historically MKE has always had a very high standard for their graphic designers; while they still hold to quality, they are branching out. Soon, they will offer an apprentice program, a paid internship where those brought in will learn the trade skills using programs such as Canva, Adobe Suite, and more. Alongside the Apprentice Program, these designers will offer skilled quality work for a new lower price. They hope to bring in, with the program, one to two-hour turnaround designs! The apprenticeship will offer a learning environment for those looking to hone in on those skills.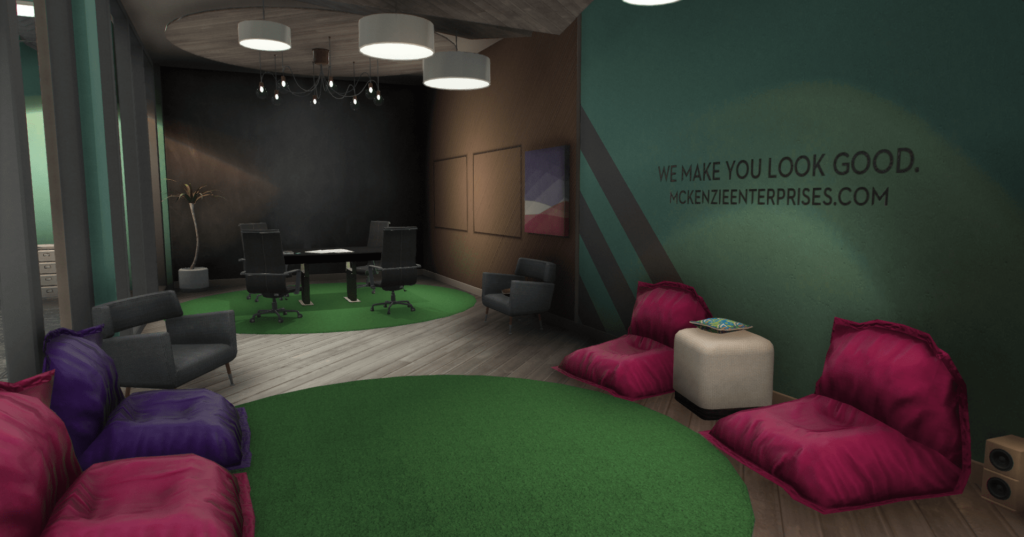 "Everybody deserves to be involved, everybody deserves to have a chance, and to learn and to grow."

Wyatt McKenzie
Working with Competitors
Previously other competitors have brought clients to MKE. Still, with the growing number of skilled individuals and other graphic design companies, MKE wants to work alongside them and bring more clients back to them. Each company has its specialties, and McKenzie Enterprises wants to work alongside those companies to further their business and work together to provide more cohesive competition to the market. MKE believes it's important to have healthy competition between other marketing firms rather than isolating itself.
Wyatt McKenzie
In case you missed the announcement in the Business Deep Dives for McKenzie Enterprises, In May, Alistair stepped down as Owner of McKenzie Enterprises to focus on personal projects and to better himself. During this transition, Karmen Brown also pivoted into a Manager level role to focus on Trading Card Designs and Quality Assurance. As announced in the episode and as of May 1st, Wyatt McKenzie is now the owner of McKenzie Enterprises. Wyatt and other managers plan to move MKE from the corporate structure they were in and back to a family structure.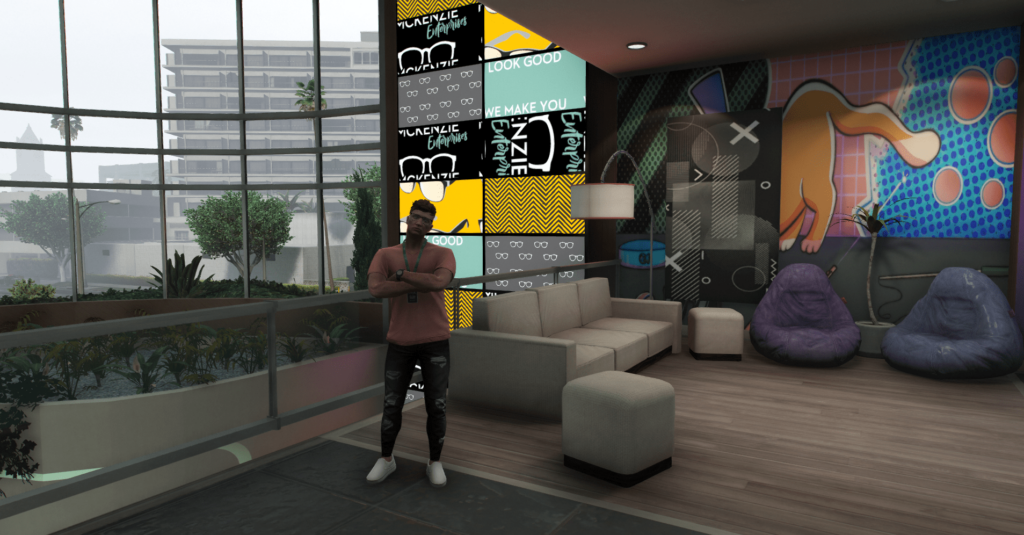 With their new approach, McKenzie Enterprises is determined to leave behind their "petty" reputation and establish meaningful connections with their clients and partners.