Political Insider: The Latest In State Government And Politics – Vol 1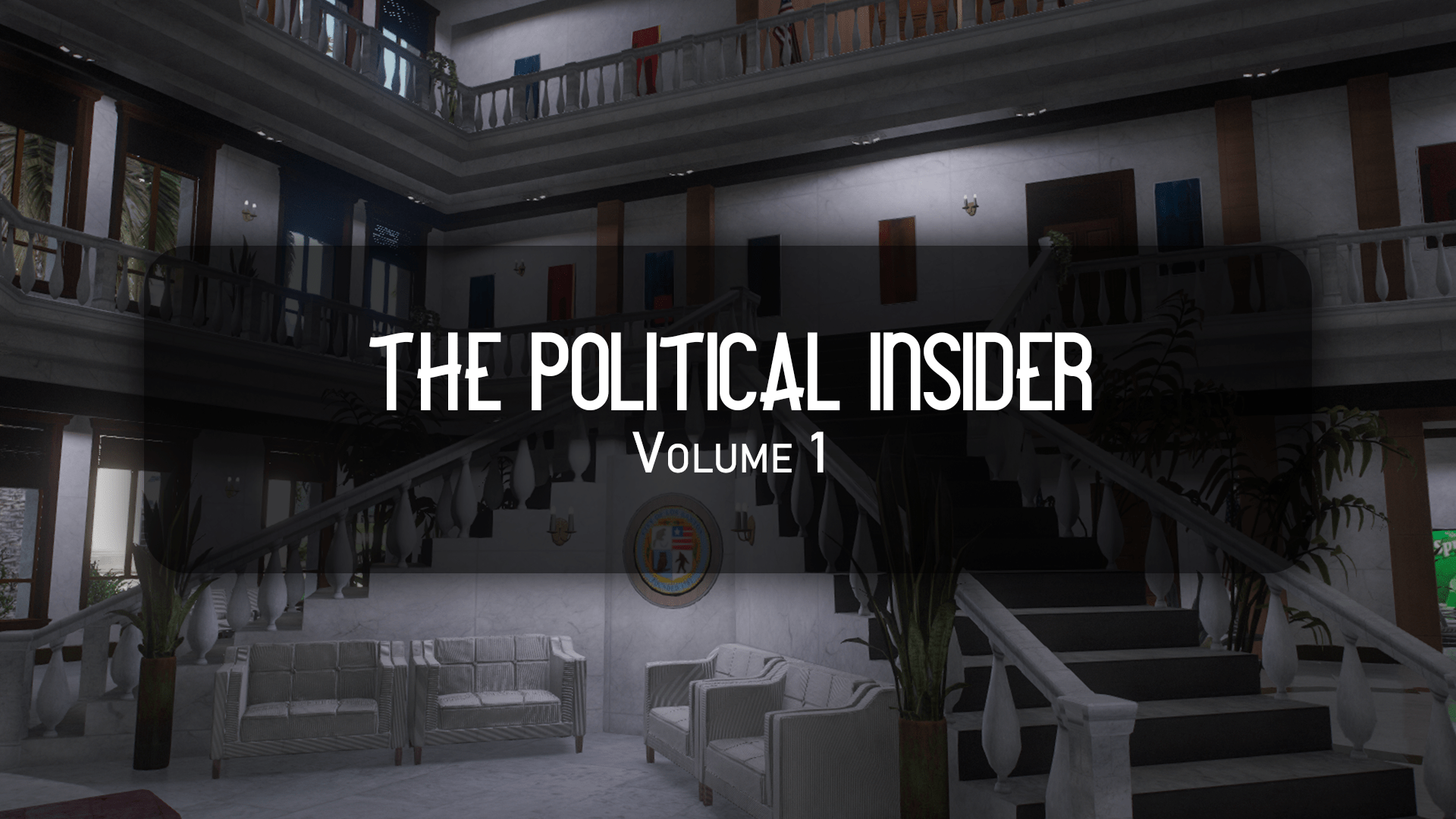 Los Santos, SA (WZN) – Welcome to a new series exclusive to Weazel News: The Political Insider. This is a series on the current happenings within our government, recent law changes, and other information from the political realm.
Information for this article series has been compiled from publicly accessible documents, including Representative meeting minutes and published bills.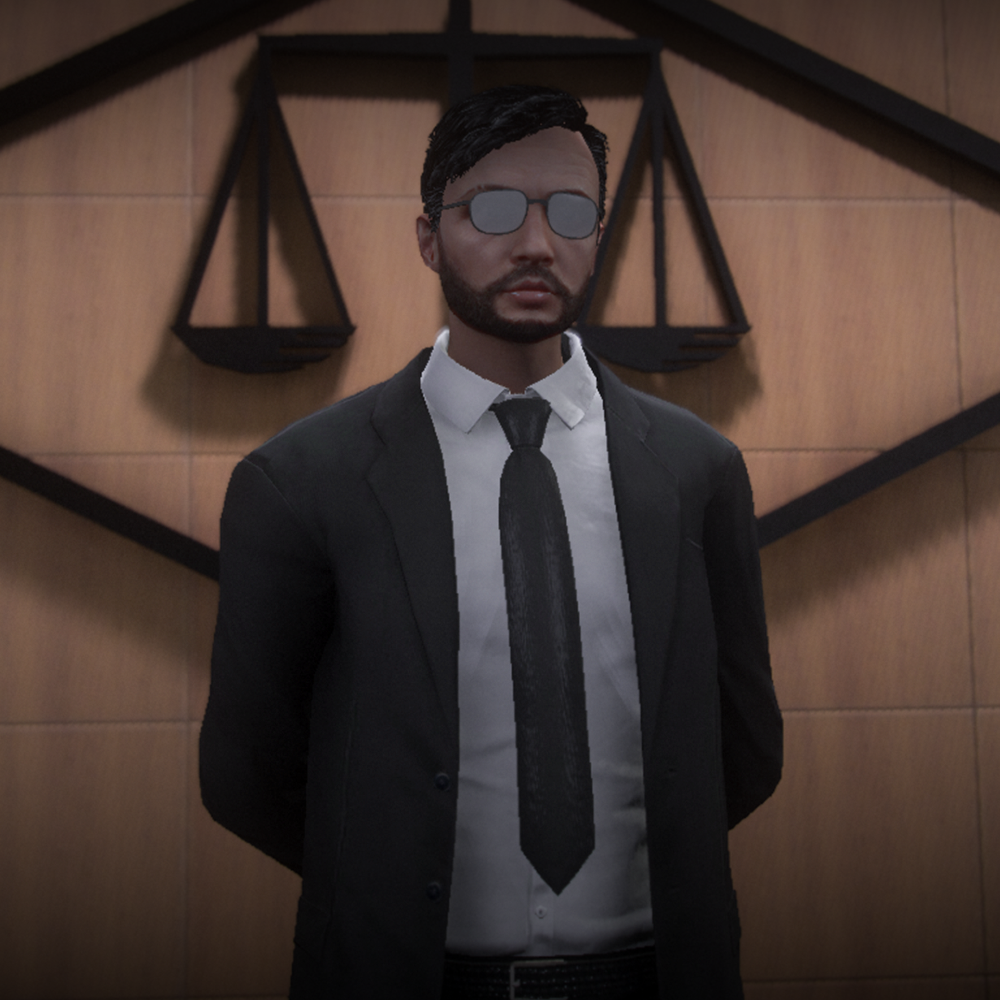 Weazel News has received no update as to the condition of Governor Richard Starr, who in our coverage a couple weeks ago, was deemed medically unable to serve for duty. 11 members of the Cabinet voted in favor of moving Adrian Jax to the Acting Governor, a first for San Andreas. The Weazel team keeps Governor Starr in their thoughts and hopes for a speedy recovery.
The State Representatives met for their weekly meeting on February 9, 2023, at City Hall; all representatives were in attendance. The representatives have decided to move their meetings to bi-weekly for the remainder of this term.
The recently controversial topic of the "Security contract" was brought up during this meeting, which previously was under Merryweather Security, based out of the docks in East Los Santos. In December of 2022, former Representative Audrey Storm submitted the security bid, which had Merryweather Security and JC Security placed in their bids for the contract, neither company was selected for the bid as the legislature works alongside the Executive to assess budgets and determine what the best path forward is for state security. As of this publication, there is no civilian ran security organization for the government.
Representative Bones talked about his current project, which is to offer more safety courses around boating and hunting. Bones has yet to reach out to the rangers regarding the project. However, he intends to reach out in the coming weeks.
Representative Dimmick brought forward several points during this meeting, including the ability to provide the Public Defenders Office direct access to their funds to complete payouts of defense cases without the need of himself – helping to streamline the process.
Representative Dimmick also brought forward a suggestion by a community member: the straw purchase of firearms. Representative RyRy chimed in, mentioning that this was also brought to him; however, he ultimately decided not to follow through, as reselling guns is illegal in San Andreas. Straw purchases are prohibited in all 50 states and are considered a federal crime.
Various bills were discussed during the meeting including: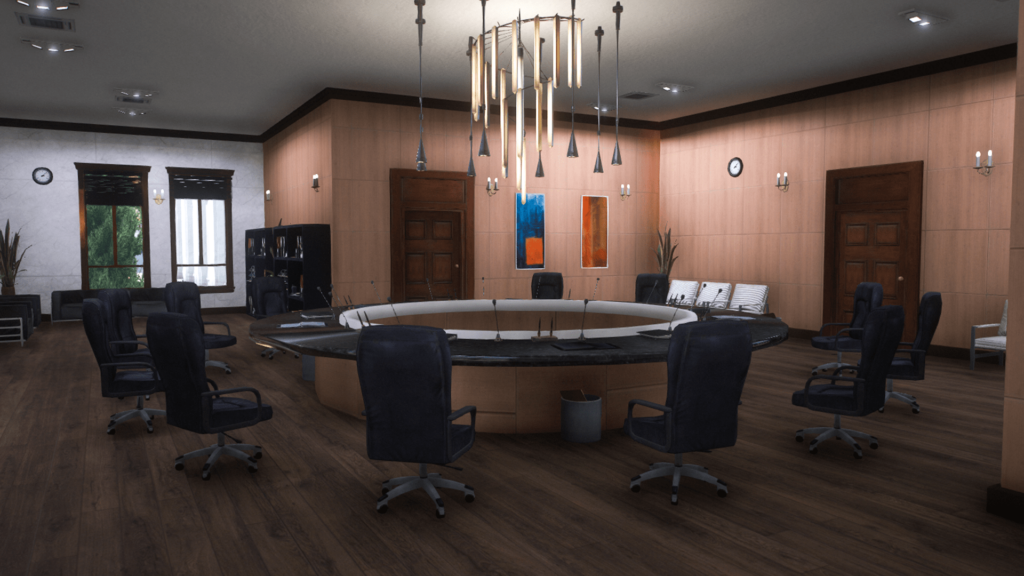 H.R 219 The Civil Liberty Accountability Measure (CLAM) Act, which Representative Dimmick introduced, would "ensure civil litigation of all origins are completed promptly, and hold all involved parties committed to fair and timely proceedings. Also, to give reasonable awards limitations per civil litigation." This bill was not voted on in this secession due to concerns about the limitation of 30 days and the maximum award being capped at $50,000. This bill has been tabled for further discussion between the representatives.
| | |
| --- | --- |
| Name | Vote |
| Damien Key | AYE |
| Smokey Bones | AYE |
| Jimmie Dimmick | AYE |
| Norman Wren | AYE |
| Ryyan Avery | AYE |
| Adrian Jax | Signed into Law |
---
Public Works has a new lead Forman, Kasper Bergastrand. Acting Governor Jax submitted nomination 042 on February 6, 2023, and all representatives voted AYE.
| | |
| --- | --- |
| Name | Vote |
| Damien Key | AYE |
| Smokey Bones | AYE |
| Jimmie Dimmick | AYE |
| Norman Wren | AYE |
| Ryyan Avery | AYE |
---
HR 216 RyRy Avery introduced Judge Judy's Revenge; this bill aims to modify the criminal code for several charges, including "Contempt of court, Contempt of Court, Failure to Obey a Lawful Order and Obstruction of Justice" to "bring it in line with federal definitions." Acting Governor Jax vetoed this bill due to the new charges of "criminal contempt of court" and "civil contempt of court" not having any designation being a Felony, Misdemeanor, or citation.
| | |
| --- | --- |
| Name | Vote |
| Damien Key | AYE |
| Smokey Bones | AYE |
| Jimmie Dimmick | AYE |
| Norman Wren | AYE |
| Ryyan Avery | AYE |
| Adrian Jax | VETOED |
---
The final bill voted on this session was HR 220 – Distribution of Immediate Court Kleptocracy Act which RyRy Avery submitted. This bill repeals HR 106 and HR 136, merging the two bills under one.
| | |
| --- | --- |
| Name | Vote |
| Damien Key | AYE |
| Smokey Bones | AYE |
| Jimmie Dimmick | AYE |
| Norman Wren | AYE |
| Ryyan Avery | AYE |
The last few weeks have been fairly busy in the political scene, with Governor Starr being incapacitated, Adrian Jax hitting the ground running as Acting Governor, and various bills being written, discussed, and voted upon. The status of Richard Starr is still unknown, and the government continues to operate in his absence.