Survey Says? Political Polling Results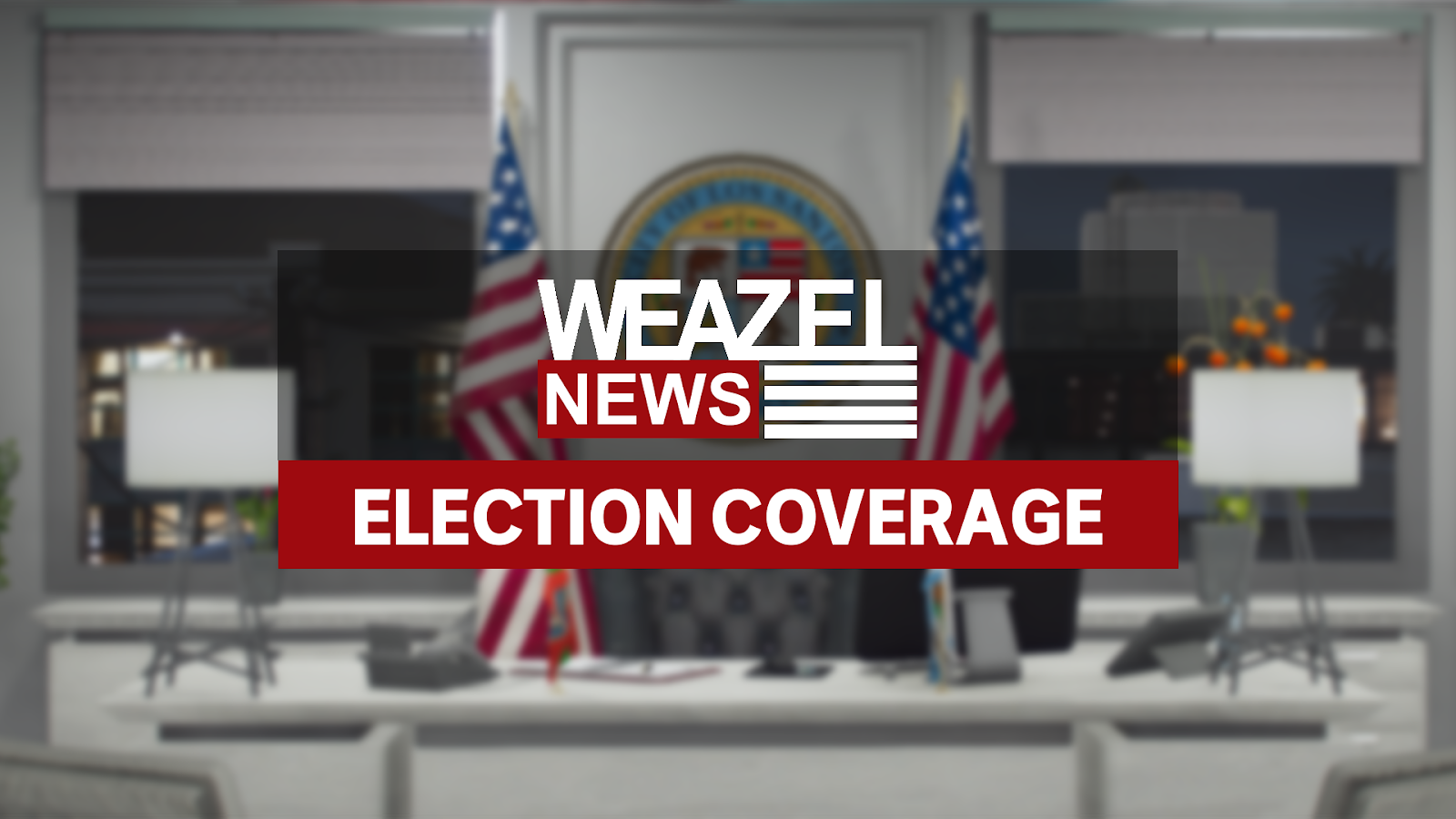 Rockford Hills, San Andreas — Here we are again, with the political polling results for another election in the state.
Governor Race
Based on first preferences alone, Richard Starr has a solid lead over candidate Karly Stark (Ind.) and MinJun Kwon (Ind.) Richard Starr (Ind.) held 42.2% of the polling first preferences and Karly Stark held 37.5%. However, no candidate has more than 50% of the vote meaning that this election is likely use its Instant Runoff to determine a winner. Based on the polling data Richard Starr would receive a large majority of preferences from Kwon voters potentially pushing his campaign into a victory at the upcoming election.

While it's likely that this election won't be as close as the razor thin margin of the Spring Election, there is always the chance that polling can get this wrong. A lot of what occurs on election night will come down to what voters decide to do with their second preference.
A majority of Karly Stark (Ind.) candidates supported Richard Starr (Ind.) as their second preference, it is the same but reversed for Richard Starr (Ind.)
Voting Demographics
According to the polling data, Karly Stark (Ind.) is more popular with youth, females and gender diverse persons. Richard Starr (Ind.) is most popular with middle-aged residents and males. MinJun Kwon (Ind.) has polled most popular with new voters and new citizens in the state.
A majority of Karmen McKenzie (Ind.) voters from the last election intent on voting for Richard Starr, while Dan White voters are more likely to vote for Karly Stark (Ind.) People from the county (especially Paleto Bay) are more likely to support Karly Stark (Ind.) over other candidates while people from Los Santos and the surrounding suburbs support Richard Starr (Ind.) and Minjun Kwon (Ind.)
State Representatives Race
As a notice; Polling data for the Representatives Race is typically less reliable then polling from the governors race.
Ryyan Avery (Ind.), Joanna Poole (Ind.), and Audrey Storm (Ind.) are the top contenders who would have enough of a quota to be elected, then followed by Cooper Bergowitz (Ind.) and Oliver Hall (Ind.) In our polling, Atticus Goodman (Ind.) and Bartholomew Thompson (Ind.) didn't receive any first preference votes meaning if this was an actual election, they would be eliminated as there are no preference flows to use.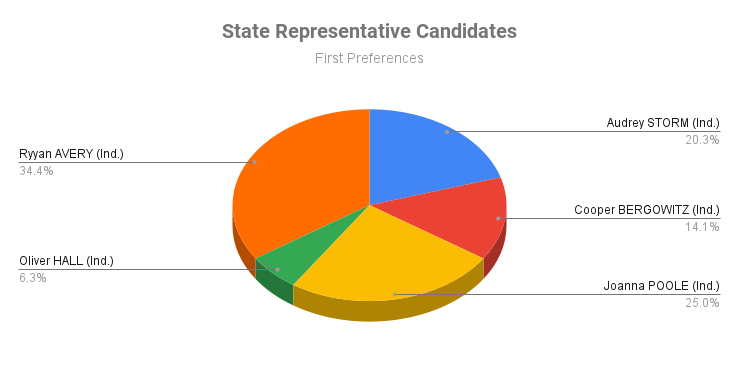 Respondents who preference Karly Stark first were more likely to preference Audrey Storm and Oliver Hall first while voters who preference Richard Starr were more likely to preference Joanna Poole, Cooper Bergowitz, and Ryyan Avery. Most respondents who preferences MinJun Kwon first voted for Ryyan Avery as their first representative preference.