Former Representative Becks Lawson Charged With Corruption By US Marshals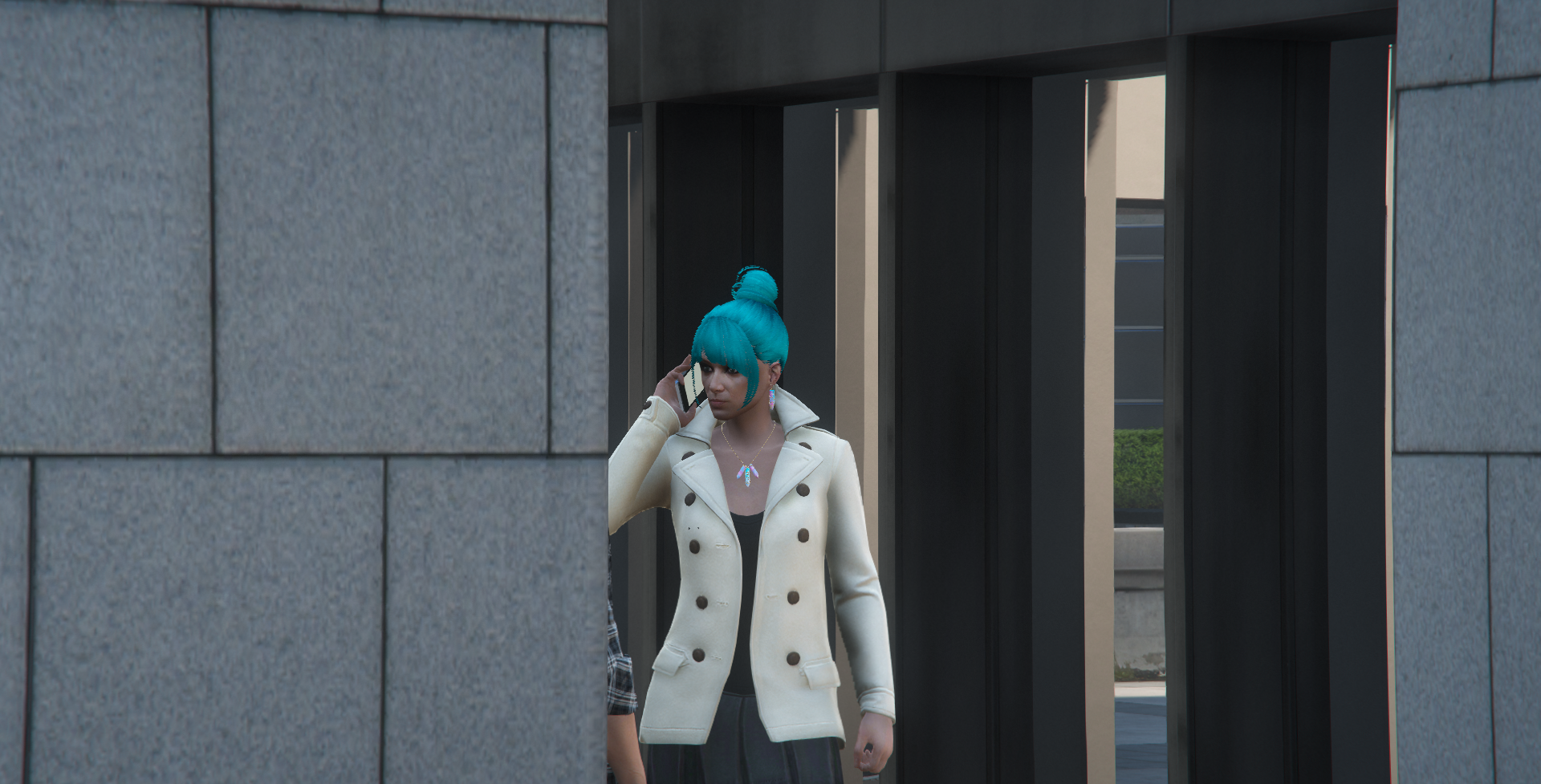 Rockford Hills, San Andreas ㅡ Former State Representative and Progress Party chairperson, Becks Lawson, has been served with corruption charges after a warrant was signed by a Judge. The report was written by Thad Furtaw, who previously led the 'rival' but now deregistered San Andreas Liberty Party.
The report provided indicates that the U.S. Marshals office in the state has been investigating the former representative about conflicts surrounding new Criminal Code. The evidence is based on testimony given by three Department of Commerce and Labor (DoCL) employees.
Weazel News has reached out to lawyers representing Ms. Lawson for comment on the charges. We also contacted Ms Lawson regarding the charges but Weazel was provided with no comment.
Becks former Progress Party and Legislative colleague Audrey Storm (Ind.) spoke to Weazel.
I am both saddened and incredibly disappointed to hear of the charges against Becks Lawson. While she has played the role of mentor to myself and many other politicians, this type of alleged conduct cannot be condoned.
The actions, statements, and alleged conduct presented in the case are not a reflection of myself, my beliefs, or my former association with the Progress Party. Though I am running as an Independent, I invite any former Progress Party members or members of the state to approach me for questions, comments, concerns, or just to discuss what has happened and what we can do. We as a people will continue to move forward and continue to make the changes for the people.

Audrey Storm (Ind.)
According to written testimony given by lawyer and DoCL employee Matt Murdank.
She specifically stated that she was planning on having additional committees for the penal code and that if I did not "get" DoCL to come to the table to discuss H.R. 145, I would be excluded from committees for future penal code amendments with other lawyers, despite my skills, expertise, and interest.

Matt Murdank
In recent weeks there have been other public suggestions that the Progress Party has used the formerly known H.R. 145 as a 'prodding' measure in order to get the department to the negotiation table for being 'uncooperative.' There have also been suggestions that bills pertaining to the Department of Commerce and Labor's relationship with private security business have been apart of a scheme to undermine inquiries into a security agency.
According to a piece of isolated evidence inside the Ms Lawson warrant request, a diary extract states that there is an "inquiry into SecuroServ" and DoCL employees made "requests for SecuroServ records."
For context, Jericho Delmonta, an outgoing State Representative of the 4th Congress owns SecuroServ, which is a private security agency in the San Andreas.
In an on-the-record conversation with Representative Ryyan Avery (Ind.) Weazel News heard that he believes that:
Jericho is benefiting himself, [by] running bills through Jordan. It's [expletive] obvious. It was Jericho going through Jordan because Jordan knows he's not getting [expletive] elected next [expletive] term.

Jericho has problems with [The Department of Labor and Commerce.] Suddenly there's a bunch of [expletive] bills against DoCL going through Jordan, Jericho isn't putting any bills forward!

State REPRESENTATIVE Ryyan Avery
Weazel contacted both outgoing representatives for comment in early August but didn't receive a response.
Another issue relating to security had arisen during the course of these bills. The laws that establish San Andreas Security Services (SASS) have been found with a fatal error; a lack of powers has left the department struggling to protect the strongholds they are mandated to protect and serve. In a rare circumstance, Dr. Maggie Martindale reached out to Weazel News and expressed her concern over the recent events.
In a statement Dr Martindale says:
I have noticed a trend in the dealings with the San Andreas Security Service (SASS) Mostly that, I have been told by multiple parties, that people have been [notifying] the legislature that there is an issue with the wording in the SASS bill and that it needs to be fixed, and that strangely, nothing is being done about it … I'm very tired of people compromising the security of my hospital for their own political agenda.

Somebody in the legislature, who has a very strong interest in such matters, is purposely killing these bills in order to strongarm us into hiring private security.

DR MAGGIE MARTINDALE
She goes on further to affirm that the Surgeon General's office will never broker a deal with private security agencies.
According to a press release regarding H.R. 145 issued by Legislative Secretary, Konrad Gerhardt, the bill that prevented DoCL employees from owning or being employed by private businesses was created to address:
Serious allegations and concerns were raised due to the activities of specific members of the Department that called into question the ethical conduct of the Department as a whole. Rather than risk impugning the reputation of the Department of Commerce and Labor as a whole, this legislation will allow members of the department to operate fairly and without such accusations.

LEGISLATURE Secretary
Konrad Gerhardt was also contacted for comment. At the time of publishing Weazel has not received a response. Unrelated court records indicate they are a former security guard who worked for SecuroServ.
The court docket has been met with motions by the Department of Justice to disqualify Becks Lawson's counsel from being involved in the case citing the Bar Associations Code of Behaviour for opposing interests. Council from Hunt & OHagen responded with their own Motion for Disqualification of counsel against acting State Attorney Liam McGrath citing a "witch hunt" against Cyrus Hunt and Donald OHagen.
Stay with Weazel News as this story continues to develop.