DoCL Employee Relieved Legislature Now Restricting Freedom Of Assembly Instead Of Regulatory Agencies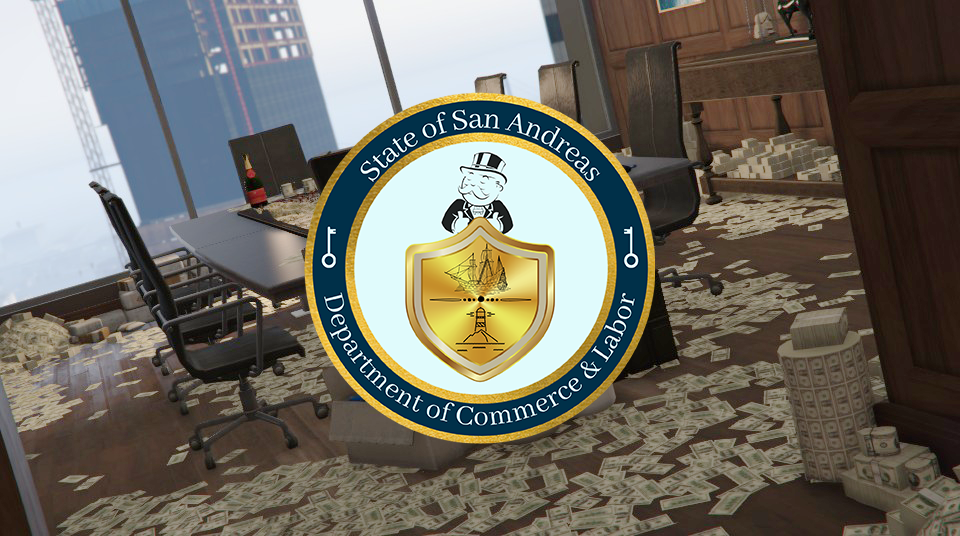 The Department of Commerce and Labor (DoCL) has let out a sigh of relief after learning that the Legislature is now targeting Public Events with their latest bill. For weeks, State Representatives have been going after the agency for alleged corruption and misdealing; however, a audible celebration was heard throughout the department when news broke that they were no longer under the microscope. Instead, the Legislature set their sights on attacking citizens' constitutional rights to public assembly, something that isn't a concern for DoCL board members who don't have enough friends to gather more than ten people in one location. The Ferret Files spoke with a celebratory and energized department employee to learn more.
The Ferret Files (TFT): Are you happy now that the legislature has decided you're no longer worth enough attention?
DOCL Employee (DoCL): I've never been more excited in my life, we can finally go back to doing doing what we do best: making large sums of money to benefit our businesses while doing nothing. Our intentions were very clear from the beginning, our official seal genuinely has the monopoly man on it!
TFT: Why do you think the legislature went after you in this instance?
DOCL Employee: There are plenty of reasons why they may have shown interest in our department, but may I first bring your attention to the blatant disregard the Legislature has for itself? I mean, just look at the little younglings, half of them haven't been seen in weeks! When they're accused of doing nothing but building paychecks, they blame it on a department to take the heat off themselves. They accuse us of profiting from the government, but maybe it's time someone look into some of the security companies they (cough) (cough) oh sorry, I think I just swallowed my gum, next question please.
TFT: Is that sprunk-flavored gum? Please don't tell me DoCL has a sponsorship with Sprunk, especially after the whole Public Works incident.
DOCL Employee: We weren't meant to say anything about this, but it's true; in order to create more revenue for our busines- um… I don't think I was meant to say that… –Ummm, we have approved a sponsorship with Sprunk's new Zapid Punch Power Gum, the ultimate gum that will keep you awake for 12 hours. It's how I'm able to do my job so effectively, staying on-the-clock for extended periods of time while not lifting a finger or pen to help the public.
TFT: Moving on… Who is your favorite representative in the Legislature now?
DOCL Employee: RyRy is now my hero, he's finally focusing on things that matter to big government! Imagine being able to control the universe with permits, now imagine being able to control the public's movements as well. Both sound amazing to us! (Yawns) Sorry. I need to go get some more gum from my desk; otherwise, I'll fall off this caffeine high and might be forced to do actual work.
TFT: Thank you for your…time?
DOCL Employee: Yeah, whatever, I'm going to go buy a new Turismo… WOOOOOOOO
The Ferret Files and other satire articles on this site are entirely works of fiction. Such articles a source of parody, satire, and humor and are for entertainment only. All news articles tagged as Satire are works of fiction. Any truth or actual facts contained in news stories or posts with this tag are purely incidental or coincidental and are not intended to be, or be construed as, facts.