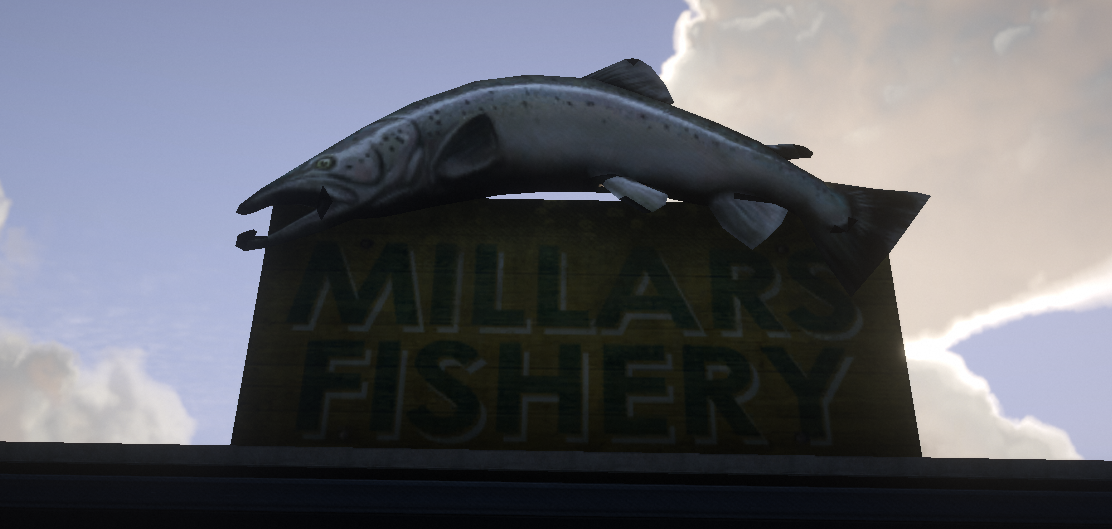 PALETO COVE (WZL) — Well, it's oh-fish-ial, the state of San Andreas has been hooked on its next fad… fishing! As Millars Fishery opened the evening of July 10th, fishing enthusiasts flocked to purchase their newest fishing pole and cooler. Our reporters made a trip to the tackle shop and discovered the school of fishers abandoning their rides for a chance at catching the biggest fish off of the local fishing pier.
The latest fishing pole will set you back about $200; with a fishing cooler to go along, you're looking at an additional $100. One local fisherman we spoke to felt the pole was expensive but also beginner-friendly for anyone looking to try the hobby of fishing. Other fishermen new to the fishing scene were very pleased with Millars offering a cooler to keep their fish fresh. One stated it was the hype of his friends in fishing that brought him out to the pier to give it a try himself.
We caught up to another novice fisherman who was thrilled to be out on the pier to soak in the views while reeling in. They mentioned that "fishing is not about just catching fish, it's about the view and peace of mind". After allegedly being robbed several times throughout the city, he found fishing to be satisfying with others talking and enjoying themselves. While he believed crime could move to the pier, he will simply find a new fishing spot when the time comes and plans to enjoy the pier to its fullest. 
Another fishing duo we caught up with felt fishing was a great pastime sport, a good hobby to have. They even noted you can make a little bit of money on the side after selling your fish to a few local markets interested in fish such as Hookies and Koi off of Tug Street. This local fisherman said the Rainbow Trout was his favorite, as it sparkles and glows in the water, looking beautiful.
It seems that the local fishing scene is just beginning to kick up, with the hot fishing spots not quite known yet. A few people we spoke with stated they enjoy fishing off the pier near Millars Tackle Shop, as well as the Alamo Sea, the lakes in Mt. Gordo, and even deep in the ocean off a boat. For some folks, it seems it doesn't get any betta than this, enjoying the true beauty of nature.