What's cooking at Street Beefs 10?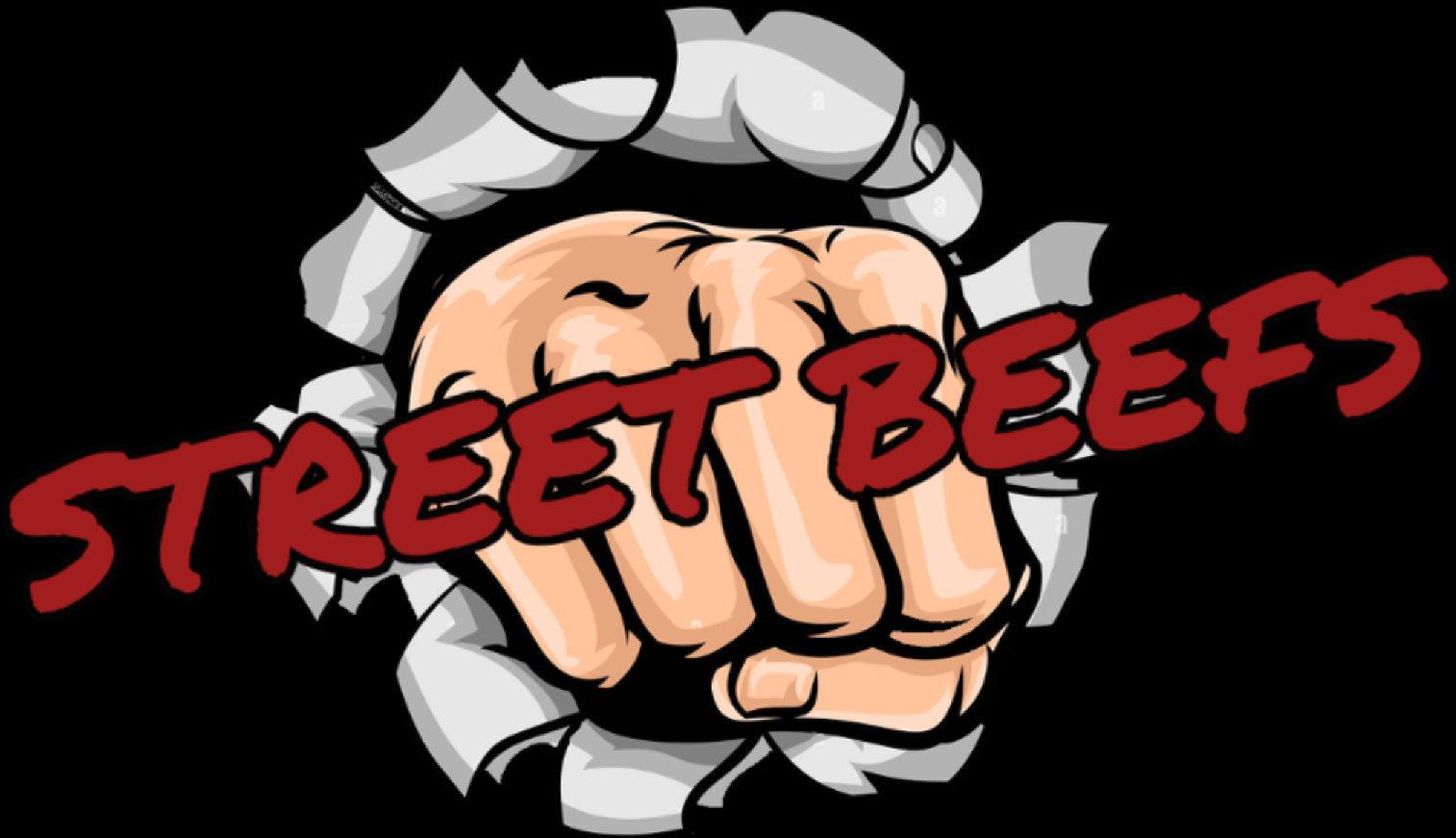 It's the 10 Week Anniversary of street beefs and one Hell of a show is in store! As per usual a mixture of eight brand new faces and experienced former champions threw their hat into the ring for the chance to win $10,000. Let's see how they did!
Round 1
Benny Vs ManBun
Week 8's Champion Takes on a man who had an impressive knockout victory in the opening round of last week's show in ManBun. The fight started off fairly evenly matched, with both men exchanging blows with great power and skill. Things escalated once Manbun was brought to the floor by Benny, he took this opportunity to stomp Manbun which only fired him up! Manbun got back up to his feet and unleashed a flurry of blows and stomped Benny well past the point of being incapacitated for the win! (Manbun W)
Finley O'Sullivan Vs Rain
Familiar face Rain takes on the Two Time Champion, Finley O'Sullivan. Originally meant to face a different opponent, Rain was brought in early to fight due to Finley's original opponent not being ready when their name was called. Both competitors fought hard, it seemed that Rain had the fight won at one point when she had Finley backed into a corner, but O'Sullivan managed to slip past and out of harm's way, knocking Rain into the wall for the victory. (Finley W)
Legs Vs Maxis Taylor
Street Beefs Mainstay Legs takes on former champion and Blood Night Bouts' Blaine County Champion Maxis Taylor. Showrunner Nigel Jones expressed a great deal of support for Legs, claiming throughout the fight that he was in the lead and that Maxis was "making a comeback" when she got offence in. In reality, the fight was quite evenly matched, with both fighters taking each other to the ground multiple times, and neither fighter resorting to any sort of disrespectful tactics. When all was said and done, Maxis showed Legs why she's the Blaine County Champion. (Maxis W)
The final fight of round 1 was scheduled to be latecomer Amelia Vs Terry Donaldson. However, Donaldson never showed up to fight after paying the entry fee, their loss and a free pass into the second round for Amelia!
ROUND 2
ManBun Vs Finley O'Sullivan
Another very even and hard-hitting fight to kick off round 2! While most of ManBun's rage from the end of his first round fight seemed to have worn off, he still came at Finley with all that he had. Both men were floored on multiple occasions but they both kept getting back up. Finley was determined to become the first fighter to win Three Championships at Street Beefs and while ManBun didn't make it easy for him, Finley did come out on top. (Finley W)
Maxis Taylor Vs Amelia
After getting into the second round for free, Amelia was the freshest competitor in the tournament. However, this freshness was heavily countered by Amelia's lack of fight experience, which she made clear before signing up to the tournament last minute. Amelia fought with a lot of heart, throwing out wild strikes that did significant damage, even managing to take Maxis to the ground! Overall this was an easy fight for Maxis and she put Amelia away fairly swiftly. After the fight, Maxis was seen helping Amelia to her feet and giving words of encouragement, we all have to start somewhere!
Final Round
Maxis Taylor Vs Finley O'Sullivan
It's a repeat of Street Beefs 7's Finals in the final round matchup of Week 10! Finley had 3 extra weeks of fight experience under his belt, but in those 3 weeks Maxis went from #1 Contender to the Blaine County Championship to the Undisputed Blaine County Champ! Showrunners predicted that the fight would be a long one and right they were! Both fighters came at each other with incredible speed and power. Both fighters pulled off impressive combinations of strikes that left the crowd wondering how their opponent was still standing. When the smoke finally cleared, Maxis was on top, once again preventing Finley from getting his third tournament win. Maybe She'll be back next week to try and take the Hattrick for herself? Find out next week!