RyRy Conspicuously Oblivious To Inauguration UFO Sighting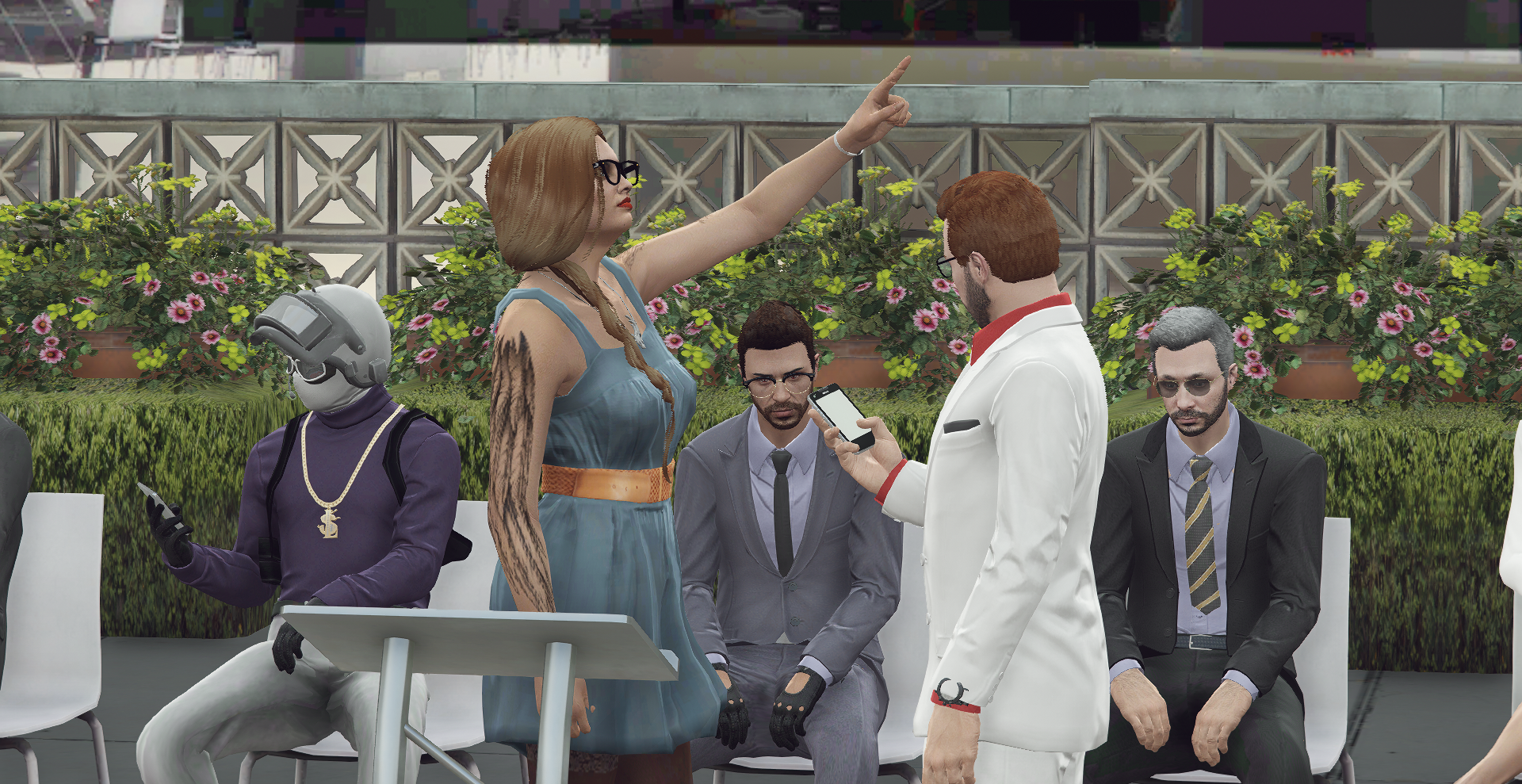 Los Santos, San Andreas – Last weekend's inauguration ceremony made San Andreas history as the swearing-in of Governor Karmen McKenzie was marked by the most auspicious of guests. As Chief Justice John MacLamar was confirming the state's newest leader, the outgoing Lieutenant Governor raised her eyes to the sky in wonder. As the audience followed her gaze, they were met by a surprising sight; a small dot in the sky was growing larger as it approached the Vinewood Bowl.
At first thought to be a helicopter, that theory was quickly dismissed as its round shape came into focus. The object appeared to be hovering in the air, with several circular openings on its underside emitting a faint shimmer. A murmur went through the crowd, whispers of "UFO!?" skittering about as they looked on in shock.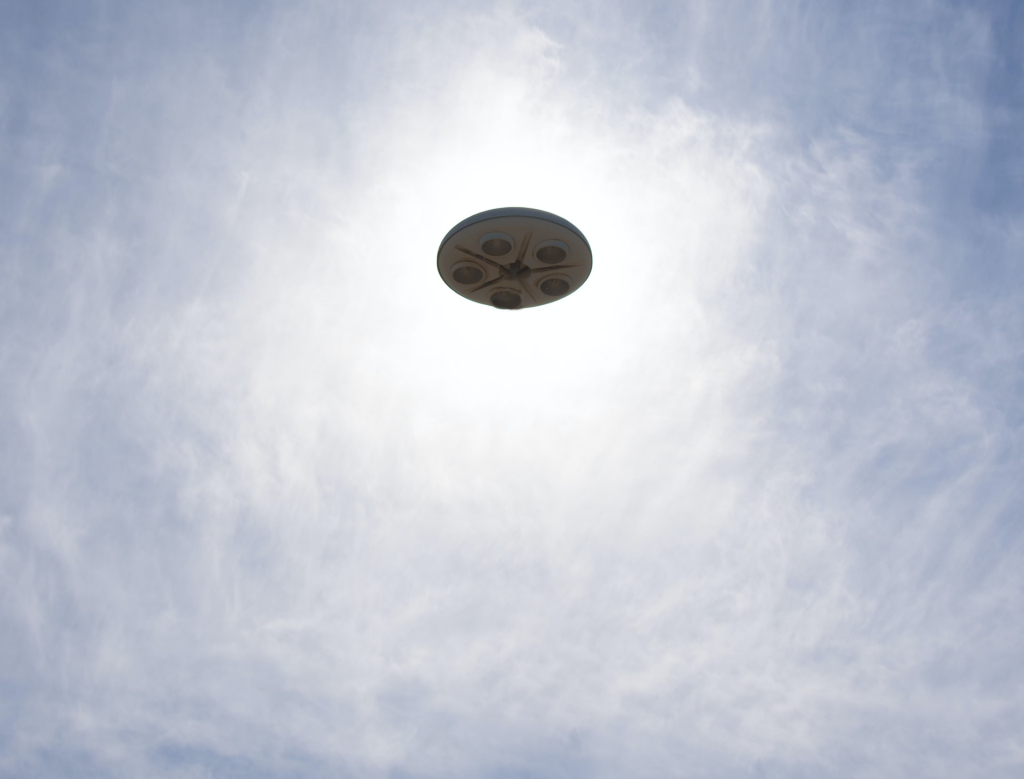 Security personnel scampered about the stage, at a loss for how to respond to this apparent alien visitation. Meanwhile, newly sworn-in Representative Ryyan "RyRy" Avery appeared to be unaware of the ongoing incident, lost in concentration on his phone screen. As other government officials looked on in concern, the apparent UFO just hovered above the stands, seemingly content to observe the crowd below.
After several moments of hesitation, the Chief Justice continued swearing in Governor McKenzie, if for no other reason than to ensure the state had its legally elected leader in place for what would come next. Soon after, the flying object departed, soaring north toward Sandy Shores without making contact. Helicopters dispatched by the San Andreas Flight Authority were spotted zooming across the city skyline soon after as the aviation agency scrambled its response, moments too late.
The crowd look at each other in shock at what they'd just witnessed as the new Governor issued assurances that the government would get to the bottom of this incident. When questioned for his reaction to the strange sighting, RyRy seemed unperturbed, even unaware of what had just happened. "I didn't see anything out of the ordinary, I was just texting my mom back! She came to wish me congratulations on my election."
The Ferret Files and other satire articles on this site are entirely works of fiction. Such articles a source of parody, satire, and humor and are for entertainment only. All news articles tagged as Satire are works of fiction. Any truth or actual facts contained in news stories or posts with this tag are purely incidental or coincidental and are not intended to be, or be construed as, facts.