DoCL Responds, Lt. Governor Accused Of Sharing "Internal" Correspondence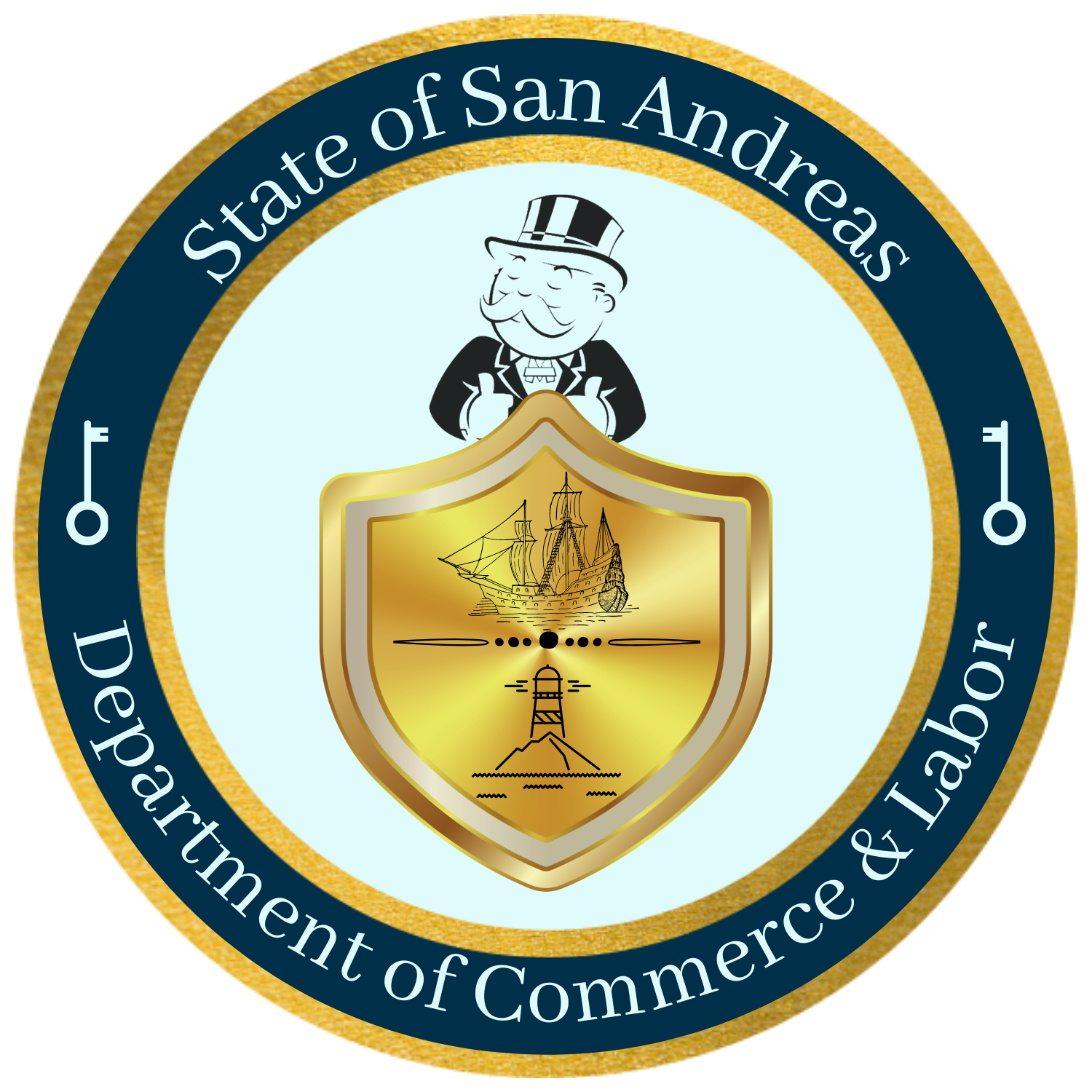 DEL PERRO (WZL) — The political infighting continues today with the Department of Commerce and Labor (DoCL) releasing a statement on the latest allegations against them. Previously, the Liberty Party chaired by Thad Furtaw spoke with Weazel News and alleged that DoCL had "demanded the immediate termination of a San Andreas Flight Authority (SAFA) employee for tweeting a personal statement the business licensing agency was offended by" and "ceased the practice of licensing airline businesses". The Flight Administration spoke out yesterday on this issue:
At no time did DoCL cease business licensing for airlines or air service businesses. DoCL had formerly made the decision to suspend leasing of airport property for said businesses but has since reversed the decision and will be working with SAFA to see how best these spaces can be utilized moving forward and how best to support commercial aviation.

Vladimir Petchenko, Chief Pilot, SAFA
Today, the Department of Commerce and Labor responded to these statements, saying that "at no point did I or any member of DoCL call for the resignation or termination of any SAFA employee due to our recent disagreement". They added, "DoCL has unfortunately become accustomed to being dragged on the political stage every election season, where anger is stoked and misdirected towards our department, which operates according to the laws written and enacted by legislators elected to represent the will of the citizens of San Andreas." The DoCL Commissioners' statement (written by Commissioner Mikey Reggiano and co-signed by fellow Commissioner Josh Zimmerman) goes on further to share concerns of how Chairman Furtaw obtained the information shared with Weazel News.
The recent strain on the relationship between SAFA and DoCL should have stayed between Mr. Petchenko, Governor Tod, and Lt. Governor McKenzie. The information regarding SAFA and DoCL's disagreement was from internal correspondence between these parties. This internal correspondence was made available to the commissioner of the Liberty party. As Mr. Petchenko and myself were unaware of this correspondence being shared to a third party, we can only speculate that it was made available to the Liberty Party by someone within the office of the Governor. Mr. Furtaw used this information, which had been presumed to be private between the involved parties, to launch the political platform that he shares with Lt. Governor McKenzie.

Mikey Reggiano, Commissioner, Department of Commerce And Labor
Weazel News reached out for comment to Lt. Governor Karmen McKenzie, who released her own statement on this matter:
As I have always been an avid supporter of DoCL from it's very creation, I must acknowledge my bias when acting in an official capacity. Without a checks and balance, I do not feel I can adequately serve the people and their best interest. The correspondence in question raised alarms. While I am aware of Mr. Reggiano's personality and how what was written may not be what he meant, I also had to acknowledge my own biases and ensure they were not encroaching on official matters. As a result I sought the perspective of another ranking Government Official in confidence to ensure I was addressing the matter and it's full scope. The result of this perspective lead me to reach out to Mr. Reggiano and have an in-person discussion about the correspondence.

The goal of the meeting and as it had been achieved was to get on the same page of how the letter read, and have an in person meeting with SAFA to ensure everything was aired out and common ground met. I at no time assisted in or was made aware of the speech presented by Thad Furtaw until it was being said live on air. While my partner and I share common perspectives politically, we also disagree on aspects and approaches. He is more of a blunt object, and I like to seek out compromise. Both have their place in politics but at times, such as these, can conflict. Regardless of differing views or approaches, we are both adamant about our fight against corruption, overreach in the government, or abuses of power. I do not believe, after speaking to Mister Reggiano, that this incident was a case of corruption. However, prior to having that face to face meeting and upon reading the email, concern over the misuse of power was present. This experience has been a hard lesson in patience, discretion, and forethought.

The correspondence was read to my partner as a checks and balance to gain perspective in confidence, and was not meant to perpetuate any agenda. I do not intend to use this correspondence in any way and have made adjustments to achieve the checks and balance I was originally seeking in a more discrete fashion.

Lt. Governor Karmen McKenzie
Weazel News will continue to bring our readers coverage of this ongoing controversy as it continues to unfold. Find the full press release from the Department of Commerce and Labor below: