Taking A Bite Out Of Los Santos: Toe Beans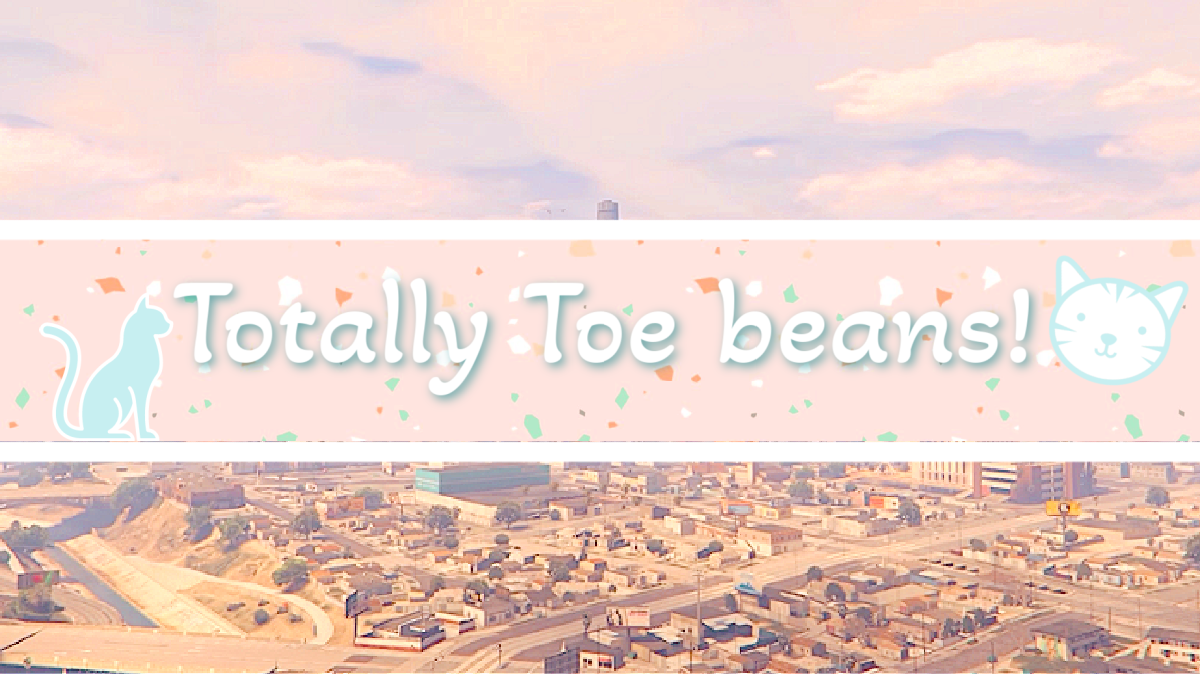 For those that love both cafes and cats, Toe beans has become a popular hub and hotspot for many so I decided to head down there myself and interview them to be a part of the "Taking a bite out of Los Santos!" series.
Interview with the owner of Toe Beans, Mon Sieur
What brought you to open the place?
"Well I didn't originally open Toe Beans, It was opened and created by Remy fitzgerald. It was her and her husband's passion but sadly her husband passed away, she still had to run this place as well as the jewellery store. So I started as just a worker and worked my way up until she offered me the whole business.
I was homeless 8 months ago when my luck changed, Ruben Thompson gave me a chance at a job with no cash, no id, no experience, no nothing. I worked everyday at the burgershot food truck at legion square parking lot, management was a little funky back then, people got shot and robbed, the vibe wasn't what I wanted so when I saw remy's job opening. I jumped at it! Remy really helped me a lot, I was the first to apply and ever since then I have just known that I wanted to work here. great boss, great vibe, great menu, great co-workers.
They wanted to be a non alcoholic cafe in a space with lots of pubs and bars, they wanted a chill sober space. So I have tried to stick to the original authenticity of the idea/theme of Toe Beans when it was originally created."
What vibe are you trying to create?
"They don't have to come to toe beans to order anything, they can just come here to kick off their shoes and relax. It's not all about the food, they can come here just to be themselves away from the worries of the world and if they should need anything else like a warm foamy cat coffee or a snack then we are here for them."
A word from the manager, Billie Eagley
Is there anything you'd like to say to the people of Los Santos?
"Thank them for coming down and enjoying toe beans despite not having the cats lately and still being a fantastic set customers in these trying economic times"
How long has this place been open?
"Since February."
What brought you to work here?
"I had just quit a previous job so when Mon took me in, It was as a hard worker by and also by a roll of the dice. I have been here for three months now.
What would you say the vibe here is like?
"Very relaxed, very casual and good service, friendly with soft pastel colours, lots of comfy cushions with a cosy vibes."
What is your favourite item on the menu?
"It would have to be the Kitty sushi pressed down with cat face shapes and catpurchino ( cat faces in the foam ). I would also like to say that everything is freshly prepared, all the fish is freshly caught on the day as we are near the beach. Genuine wasabi unlike many who use green horseradish! Genuine soy sauce, you get delicious fresh food with authentic flavouring, spicy wasabi, mild -soy sauce. We can also add ginger on the side or just add extra vegetables for veggies, they can request specific changes.
Our catpurchio's are also delicious even for a person that doesn't like coffee much, the beans we use, the way the milk layers on top of the catpurchino and the fluffiness that lets us manipulate it. Much better than shop bought."
Billie went on to quote that "You really have to try it yourself as well as Billie isn't one for dates but he recommends bobba tea"
Does the Love juice actually have any romance inducing effects?
"Sadly no, the Love Juice is simply the brand name of a locally sourced juice box that we sell and we haven't had any aphrodisiac effects reported."
Cheapest item for savers?
"Any of our food items or cold drinks are pretty cheap but I would recommend the ice coffee and donut."
Have you experienced any violence, if so, how much/care to elaborate?
"A degree of violence sadly, on average a very little amount though comparatively. We get the odd person who is disgruntled about something and tries to take it out on us but thankfully not too much."
How did the name come about?
"It's the little pink cat paws named toe beans and also a play on words for coffee."
A word from one of the workers, Christopher Kellermann
How long have you worked here?
"About a month and a half now. I have always liked the atmosphere and the people. I made fast friends and I think it's a good place to meet people."
What is your personal favourite to eat here?
"It would definitely have to be cinnamon rolls! No question about it."
What is it like to work here?
"It is really great and I love to work here. The manager Billie is really kind, friendly and always open to help his workers and always the first one to help fix a problem no matter what it is."
Near the end of the interview with Chris and Billie, a citizen who was inside Toe Beans ordering wished me to add their statement. It was the following:
"My favourite is the churros, sushi and love juice. It always has such good vibes here and the loveliest people with tremendous customer service."
Allergy and Dietary Requirements Information
As mentioned previously, they have stated that with the sushi and salads, if made aware of what you can and can't eat or what you need as part of your dietary requirements, things can be interchanged to suit you. Stating they try to be as accommodating and inclusive as possible.
Mon went on to say: "We can make custom orders to match what is needed if we are told, we once made an order of specialist sushi with cucumber and melon."
Do you or your business have something related to city life or foodie interests you'd like to talk to Weazel News about? Contact me on 8359385850.