The Hub Kept You Waiting, Huh?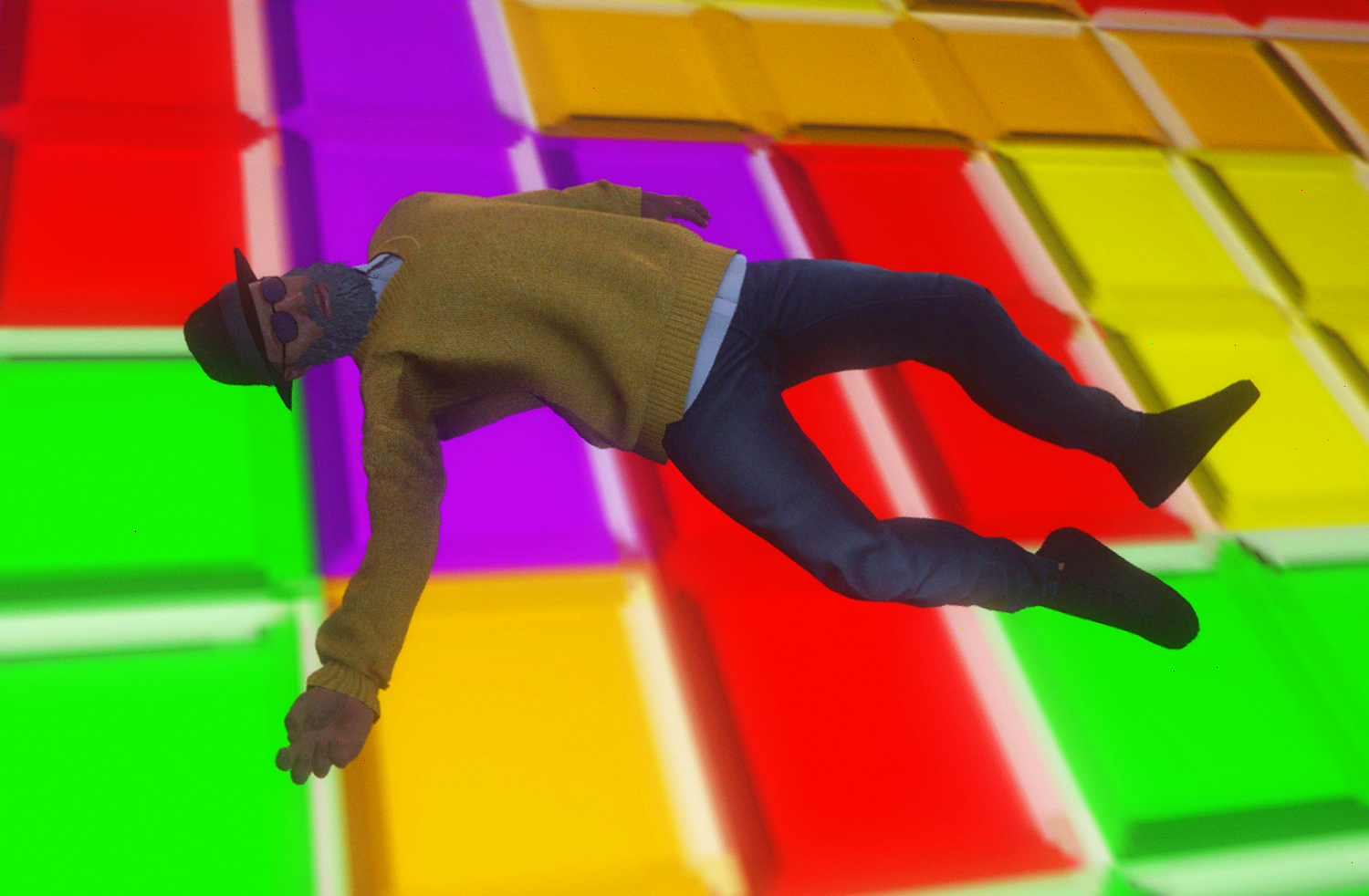 Photos provided by Sally Nailburry. The following is a paid article.
Ready to have your MA5B Assault Rifle shot out of your hands by a Plasma Rifle? Then grab your plasmids and waka waka walk down to The Hub!
Located on Atlee Street, which runs alongside Mission Row, The Hub is an entertainment center filled with arcade machines, custom gaming PCs, gaming consoles, and flat-screen televisions. It's also home to one of Los Santos' largest bars, multiple private lounges, and a not-so-secret basement club.
And while they've already begun welcoming visitors, the official grand opening commences as a music festival on September 9th @ 10 pm EST. The music festival, dubbed "Hubchella", will take place Sept. 9th-11th, with performances every night beginning at 10 pm EST. The festival will feature Jason Tanners, Konrad Knives, Billyboe Stone, Lil Pooh, Mouth Music, and Luci. Plus, Candi Kaine, Velma Piper, and Piper Riggs will all be lending their talents to The Hub. Unfortunately, at the time of publication, Mr. Plimmft will no longer be attending as a performer.
Tickets will be available throughout the three-day weekend, but it is highly encouraged for those wishing to attend to purchase entry prior to the start of the festival. A one-day pass will be $1,000, whereas a pass for the entire weekend is $2,500. Those interested in all three days are encouraged to grab the weekend pass to save $500 overall! In a gesture of support for our local community, 50% of all proceeds earned from Hubchella will go back to the Department of Human Services (DHS).
Norman Bernard, the founder of The Hub, has long suffered from post-traumatic stress disorder (PTSD) as a veteran of the Vietnam War, and regularly uses the services provided by DHS. For those who are unaware, DHS provides several services detailed by H.R. 073, but they are mostly known for aiding the homeless, offering veteran support services, and assisting in combating addiction. According to Norman, they may have very well saved his life. "With their help, they made this all possible for myself. If it wasn't for them working at DHS, none of this would've been possible. I could be six feet under this ground for all I know," Norman told Weazel. The donations will be used to financially support a multitude of programs currently in place at DHS, as well as any plans to expand their outreach in the near future. But that's all in correlation with Hubchella. What's the actual purpose behind The Hub?
According to Bernard, The Hub is intended to be exactly what its name entails, a center of activity – a "hub" – where people can come to relax, have fun, and socialize. It's a carefree zone where people can, hypothetically, sit back, load up World of Warcraft, and regret pre-paying for the Dragonflight expansion because "you'd thought it'd be different this time".
When you first enter The Hub, you'll be graced with "the merchandise corner". This small counter hugs the entranceway and will be used both as a ticket booth for large events such as Hubchella, as well as the home of very rare collectibles that will be sold in the future. (In fact, an exclusive collectible is coming in the next few weeks, so keep your eyes out!) The rest of the room is very open. If we begin with the left, you'll find a private area that consists of arcade games, courtesy of Shadowcade, with a table meant for playing cards and seating provided for comfort. 
If you keep moving forward, just a little beyond that, you'll find yourself in a little hallway meant primarily for employees and management. The room following that archway is where a majority of The Hub's arcade games are stationed, with the rest of them being downstairs. A false wall then divides the designated arcade area to the northwest corner of the room, where a single pool-table sits near the entrance to a backroom, which has reportedly been labeled "The Boomer Zone".
The Boomer Zone is a private lounge that can be rented out for general use. When not occupied, people are also free to enter the zone for a moment of relaxation and rest. Need a moment to cool off after rage quitting League of Legends? Head to the Boomer Zone! Losing your fucking mind over grinding in Strawdew Valley? Head to the Boomer Zone! It also holds one of Norman Bernard's favorite interior decorations throughout the entire Hub; a custom LED replica of Los Santos.
If we return to the right of the entrance, the other half of the room primarily focuses on areas for console gaming. A majority of the popular consoles – Xbox, Playstation, Atari, for example – are available for those disinterested in PC Gaming. The television can also be repurposed to watch shows and movies on streaming platforms.
The middle of the room consists of a large bar that is functional from all angles; you'll be able to get service no matter where you sit. The current menu consists only of drinks, nearly all of which are references to certain well-known games. For example, one drink, called the Plasmid, is a reference to the "super serums" made by ADAM from the Bioshock series, meant to give you superpowers. (Which didn't work out well, pesky side-effects!). Another drink, The Antidote, is a reference to Resident Evil, where antidotes were typically used like health potions to help purge "poisons" from the body.  As for food, options will eventually be available, but will typically be outsourced to support local restaurants.
The entire back of the room is dedicated to custom-made gaming rigs. These PCs are built for speed and long use, and they hold a ton of memory. You will need to log in to an account made already underneath Windows 10, but that's only to ensure privacy in your activities. Esport competitions will be held in these areas, hence "Team Alpha" and "Team Beta" above the computers, with the possibility to win your own copy of video games, seasonal passes, cash, and, of course, bragging rights. All consoles and PCs are maintained and updated often to allow for easy access to visitors.
The northeast corner of the room leads guests down an ominous tunnel and into a hidden nightclub. The entire room, including the walls, make pop culture references to anime and video games. The dance floor, for example, is a complete Tetris block. GoGo platforms are available for dancers and performers as well, fulfilling the more scandalous fantasies of every video-game addicted nerd.
A fully decked-out DJ booth is also available, making it possible for gigs and concerts to be performed. Norman Bernard himself will lend his DJ skills underneath the persona "Mr. Wrinkles".  The entire floor can be rented out for events at any time for $5,000, which includes catering.
Hubchella is currently the only event that The Hub has on its calendar. However, Bernard intends to have multiple more large-scale ones before the New Year arrives. Holiday-themed drinks and collectibles will be a norm and are coming soon. Esport competitions will be recurring and provide many people the chance to win a multitude of prizes.
There will also be a Minecraft server maintained by The Hub's team and provided for those interested in sandbox games. With strong interest, other game communities or servers can be formed. The Hub encourages everyone to take advantage of the novelty of the center to try something new, because if you don't wake up and smell the ashes, how else are you going to have a good time?