Kraut & Sons Grand Opening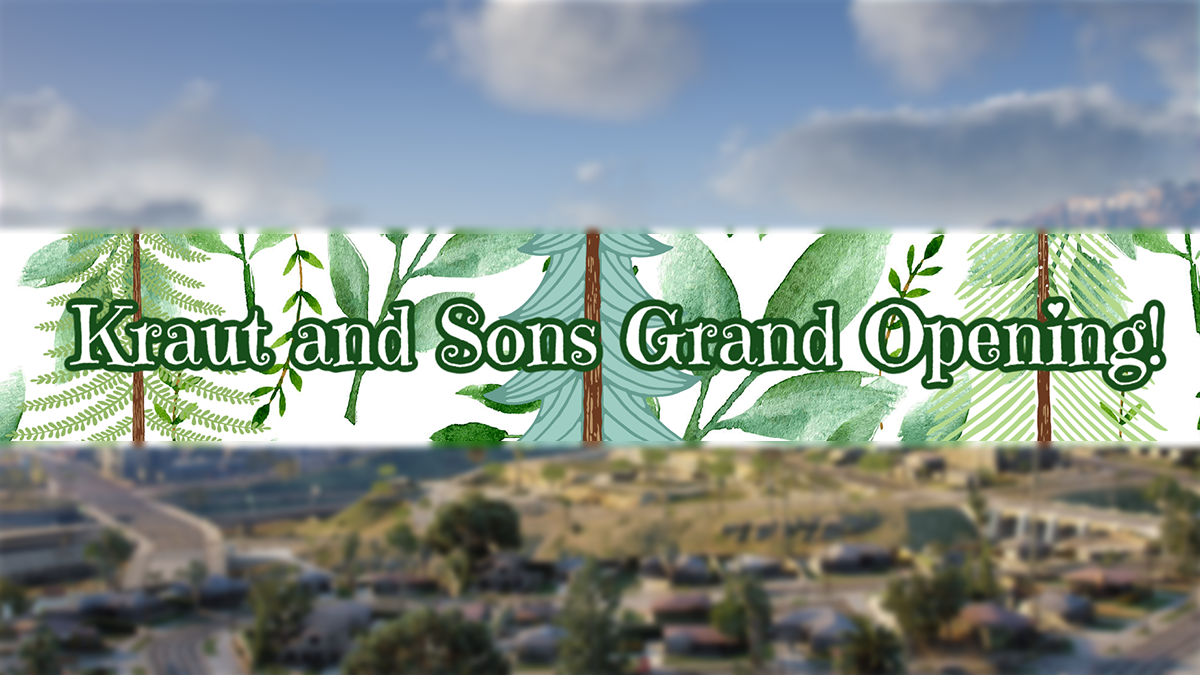 Los Santos, San Andreas – On the 28th of July 2022, Kraut & Sons held the official opening of their premises, with all their wares on display, fun selfie opportunities, and even a game planned for all the attendees! Weazel News decided to attend and enjoy the event ourselves, being lucky enough to snap pictures of the whole family and even get an interview with the leading lady herself.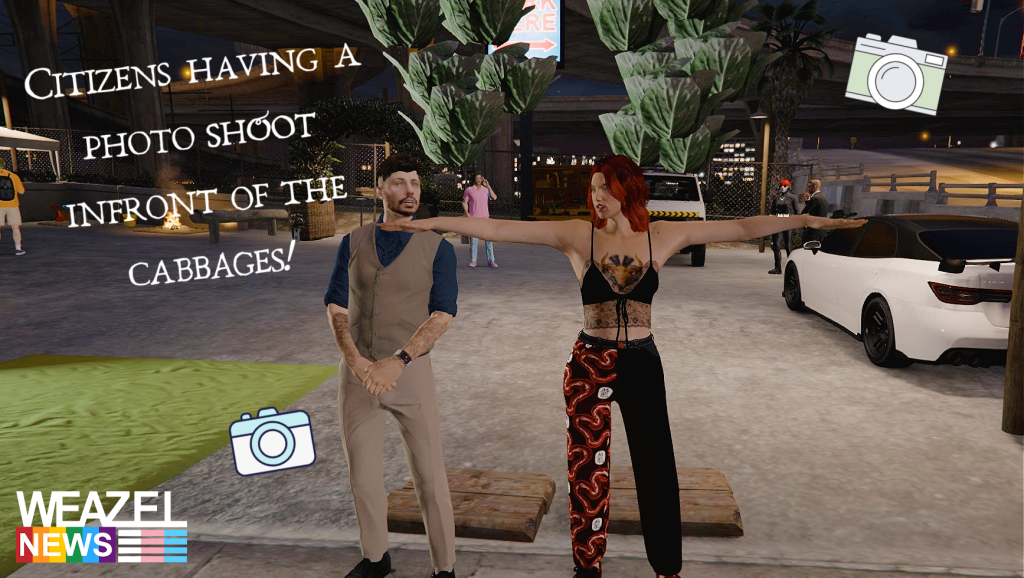 Interview with Wilhelmine Kraut, owner of Kraut & Sons:
What are you about at Kraut & Sons? What services do you offer?
"We are about yard work, gardening, botany, electronic devices and printing business cards." She also then went on to say "We are Everything and everyone."
How did you come up with the name of Kraut & Sons?
"I came up with the name Kraut & Sons because it's my last name, and I have many sons that help me with the business as a family enterprise."
What are your core principles as a business?
"Efficiency and always being direct."
What brought you to want to open your own business?
"I used to do a lot of yard work for the city for over a year, so I wanted to separate myself from public works with my own business and run it with my family."
Do you have a personal favourite item/service that you sell?
"Cabbages, we plant wonderful very juicy cabbage plants, the best seeds!"
What is the cheapest item you sell?
"A business card printing service."
If you could say anything to the people of Los Santos, what would it be?
"Come to my lot and order some furniture."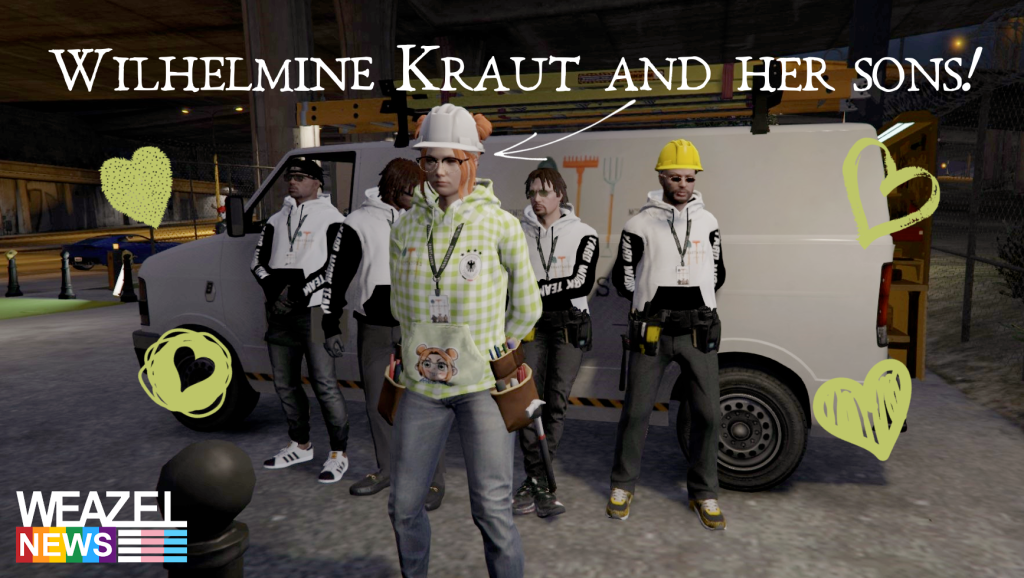 The event began with everyone amassing in the generalized area as we all piled in to take a look at the newly refurbished space. Shortly afterwards a small speech was held by Wilhelmine, where they unearthed an activity for everyone present. We were tasked with running around to find as many of the hidden cabbages as possible, which were hidden all over the lot and behind it as well. The total number of cabbages was estimated to be above twenty but below thirty in total. The event was a great deal of fun and a fantastic way for the citizens of Los Santos to support the re-opening of a beloved business, with a splash of fun added into the mix.
Offering a unique service that no other business provides, it will be exciting to see this entrepreneurial family business progress in the future. In the end, the grand opening was enjoyed by all and perhaps even inspired some attendees to start growing their own cabbages. Not only were cabbages a feature of the event, but the family sells an array of produce in addition to their other services. So if any of these delicious foods catch your eye, head on down to Kraut & Sons and take a look for yourself!
Do you or your business have something related to city life or foodie interests you'd like to talk to Weazel News about? Contact Evaine Delaney at 8359385850.