Job Fair Turns Explosive As Public Works Aircraft Sparks A Scene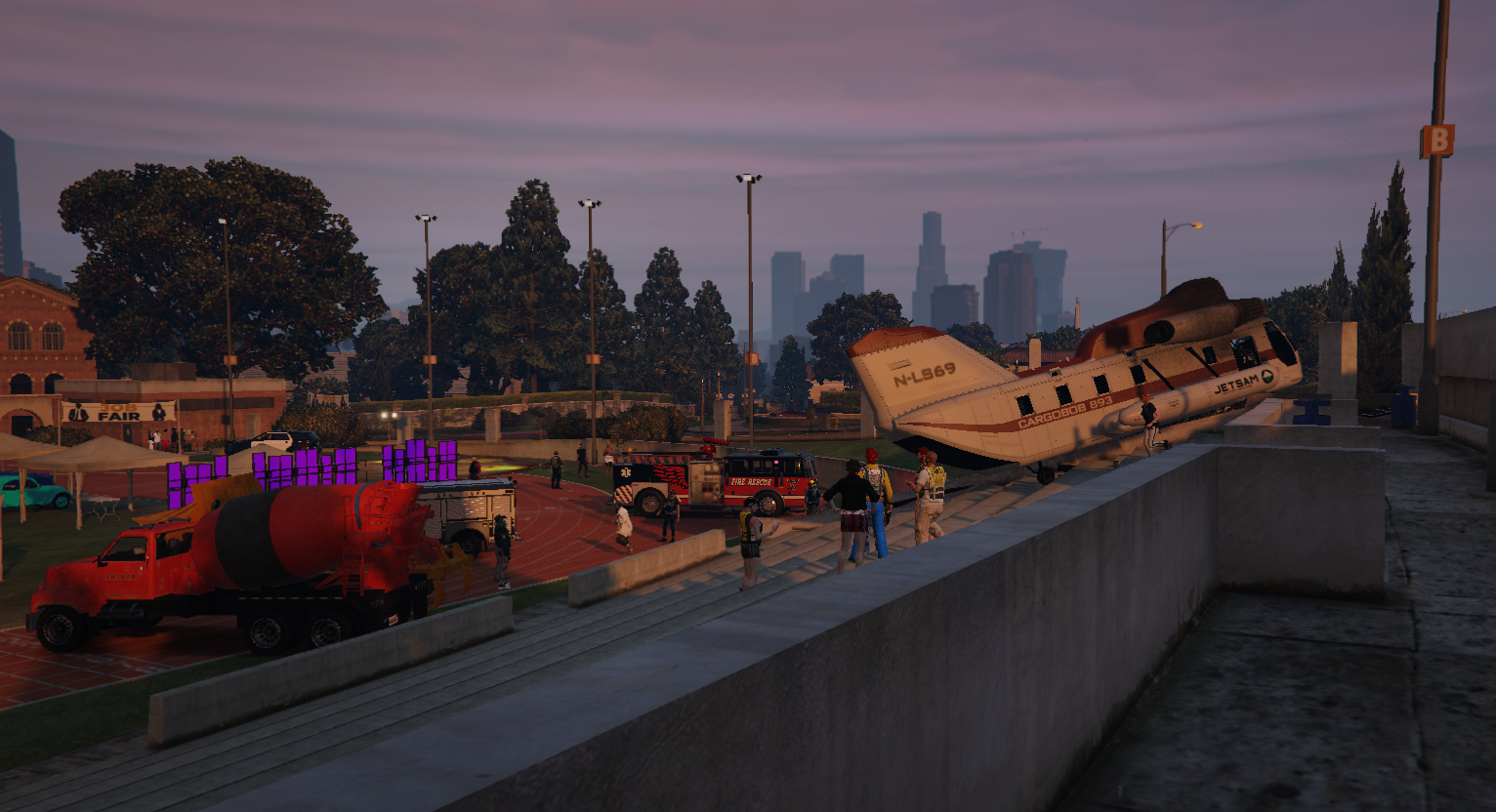 Los Santos, San Andreas – Today's government-sponsored Job Fair, held at the ULSA campus, turned into quite the spectacle. After a fairly normal first hour, fairgoers were shocked by a sudden explosion coming from the western bleachers of the field. As onlookers turned to see what happened, they saw an aircraft in flames as it straddled many of the same seats they'd find themselves in for a weekend sports event.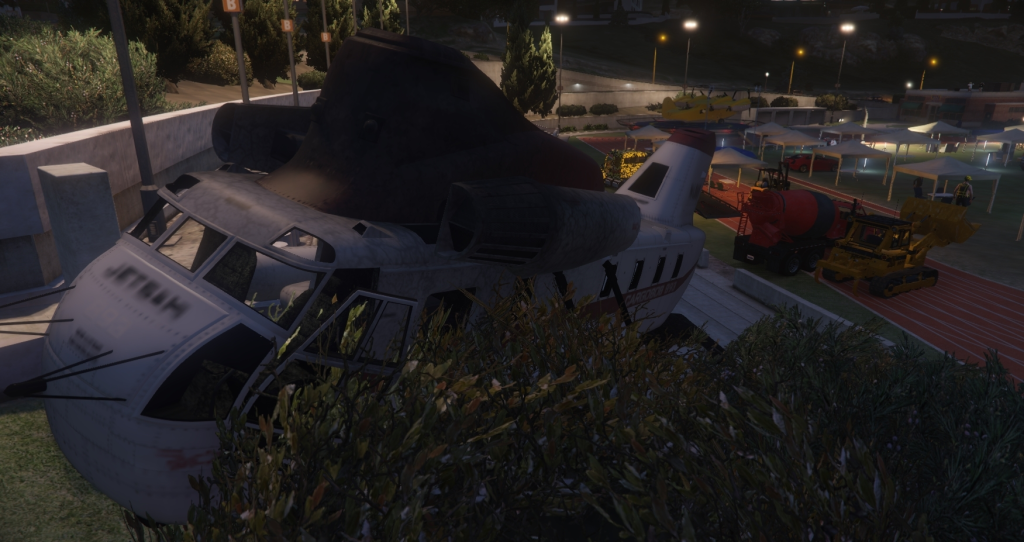 The aircraft in question was a cargo bob owned by the government agency Public Works, who had transported it there on the back of one of their iconic tow trucks. While it arrived perfectly safely, the problems started when they began discussing taking it off the flatbed. According to sources, Public Works employees were placing bets on whether or not it would explode, seeing that as a likely outcome. Sure enough, when they dismounted it, the cargo bob sparked up in flames, lighting up the evening sunset.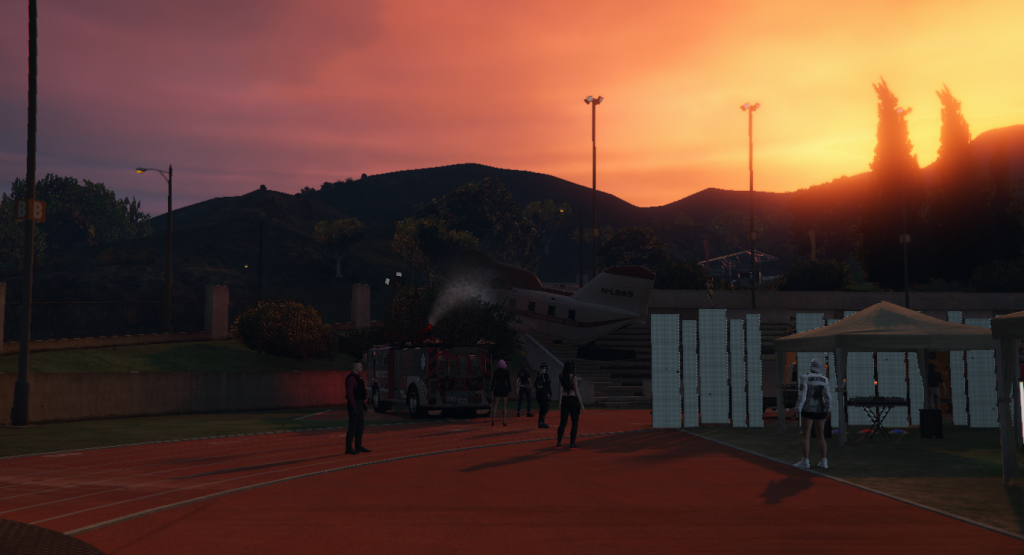 Fortunately, the San Andreas Fire Department was already present at the job fair, having set up a booth nearby for their own hiring efforts. Reacting quickly, the brave firefighters tackled the blaze from the back of their truck, keeping the flames from spreading toward the nearby crowd. Their fast response saved the booths in proximity from suffering any fire damage, and there were no reports of any injuries as a result of the sudden inferno.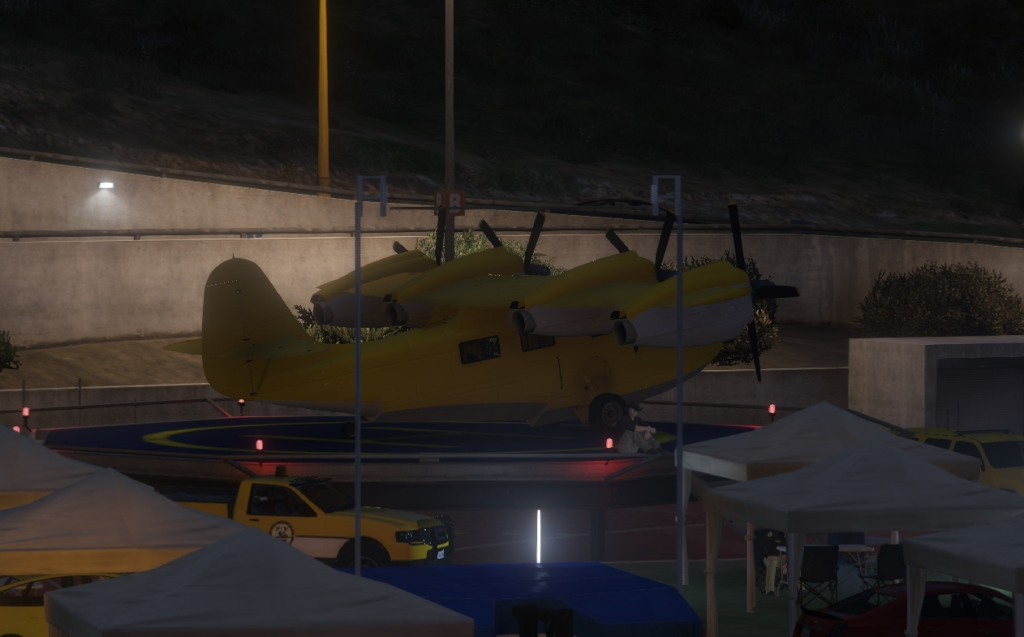 The cargo bob wasn't the only aircraft present at the scene, as the San Andreas Flight Authority (SAFA) had one of their own sitting on the helipad at the back of the field. This one, however, stayed in perfect condition, having arrived and later departing with the usual care and precision SAFA are known for when it comes to aircraft handling.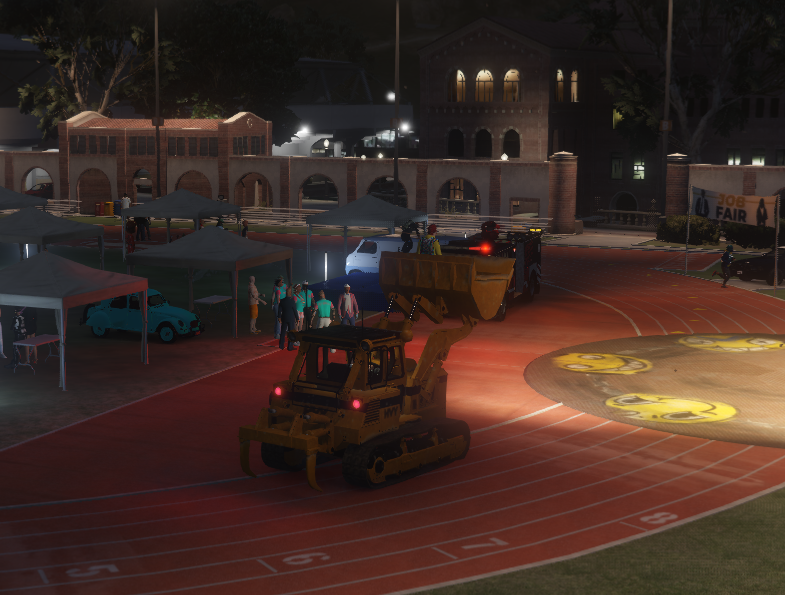 Weazel News sought to approach Public Works for comment on their decision to dismount the cargo bob despite knowing it had a high risk of explosion, but Lead Foreman Alvis Pulley had already departed the scene being carried by a bulldozer. Weazel reached out to Public Works Director James Nark, Foreman Pulley, and Secretary of State Wyatt McKenzie via email but did not receive a response by the time of publication.