The Time For Communication Is Now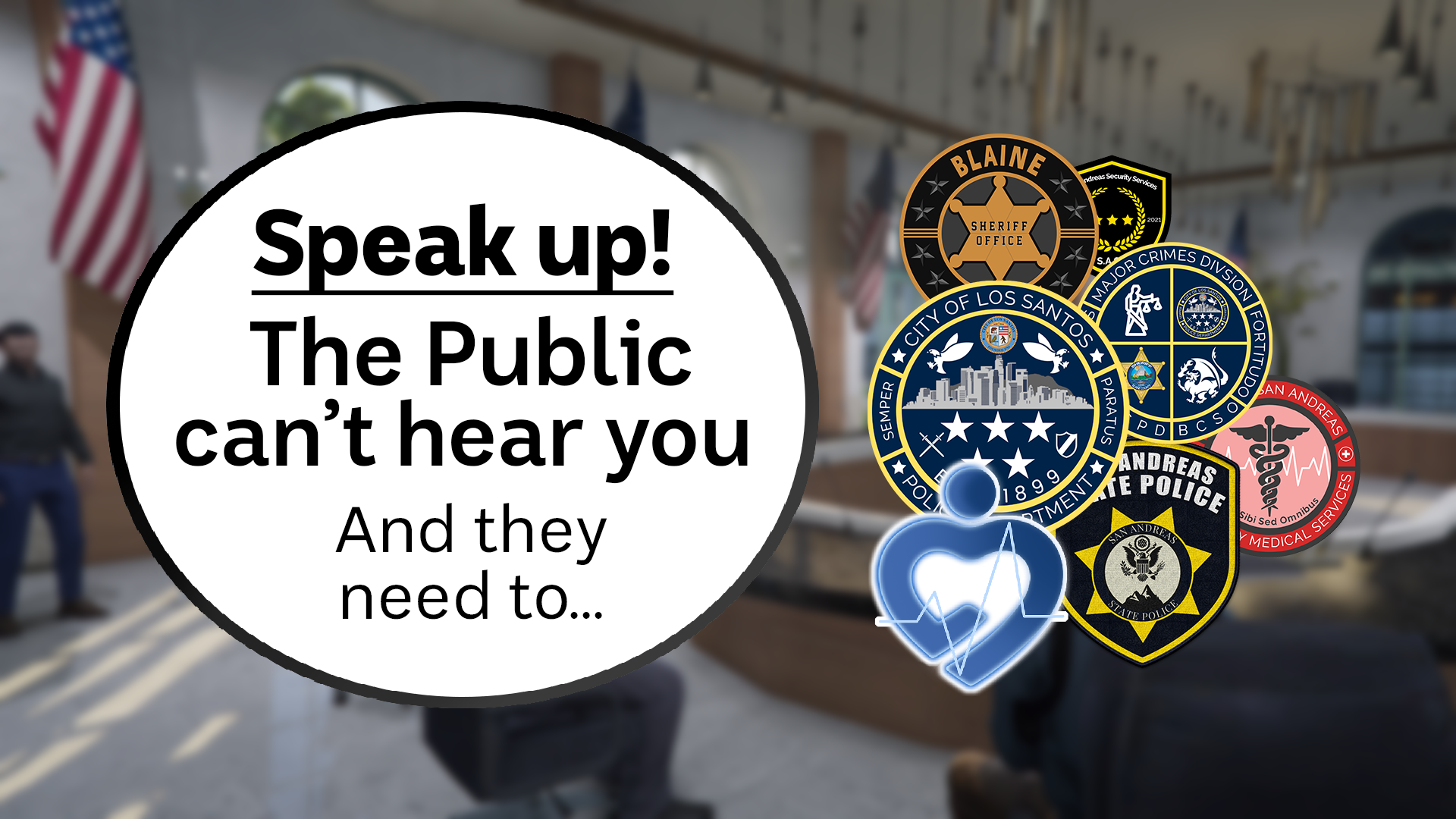 The following is a joint letter/opinion from the editorial staff at Weazel News
Violence has once again stricken the city, with drug raids and targeted shootings causing delayed responses in emergency services. The public feels the impact keenly, but they lack knowledge of why it keeps occurring. For a while now, the executive branch has stepped in to communicate things to the public, but they have their own priorities to handle. They shouldn't be burdened with doing the jobs of individual departments. Law enforcement and other emergency services need to better communicate what is happening in order to keep people safe and to keep the public informed.
Over time we have seen much improvement from some departments, with the ambulance service announcing if they're experiencing high demand and hospital staff issuing alerts when there's high patient traffic or an ongoing security situation. Keeping the public informed is critical in times like these, but there have been some fairly large shortfalls in communication recently.
Several police raids over the past two weeks have caused a myriad of issues for public trust and safety. Our team at Weazel has been able to talk effectively with gang members and witnesses on the ground to keep the public informed about the horrific shootings which have impacted so many, but law enforcement have remained tight-lipped on these incidents. It's been twelve days since the first raid took place, and all we have heard about the raid is some remarks from Original Clothing, a private business which has nothing to do with the incidents except the fact that some of the perpetrators were wearing their branded clothing. If you ever needed to understand how poor public communication from the police has been, this is the prime example: a clothing company beat them at explaining a situation it wasn't even involved with!
Departments keeping to themselves like they have for almost a year now is not only hurting the public; it's also damaging their own reputations. Today, police are often seen as untrustworthy and sometimes even corrupt, while the hospital service has been shrouded in darkness over incidents occurring in both their new home as well as their prior facility, Mount Zonah. Trust is critical to the successful operation of government agencies, and remaining silent is destroying the public's faith in them.
On the bright side, Secretary of State Wyatt McKenzie has done an amazing job with public communication for the executive and legislative branches, in some cases also sending memos from other agencies. We need people like him in every department to step up and help keep the public informed about the important things, be available to answer questions at press conferences, or at the very least respond to inquiries from the public and the media.
San Andreas citizens won't change their perspective unless our government departments change their stance on secrecy in favor of transparency. Weazel Editorial staff calls upon each government leader to do right by our community by creating a public liaison role within their department. This critical operating change will better allow the public to come forward with inquiries and help break the invisibility cloak which shrouds the departments away from the public. It's time to open lines of communication and have transparent conversations to ensure a better future where the government and its agencies can operate with the public's trust.