Spring Festival's Festive Festivities

What says Spring more than a Festival? That is the exact sentiment Roxanne Rithe and Giancarlo had when planning out the Spring Festival which took place at the Diamond Casino Race and Horse Track. We had a brief interview with Ms. Rithe regarding how it all came together!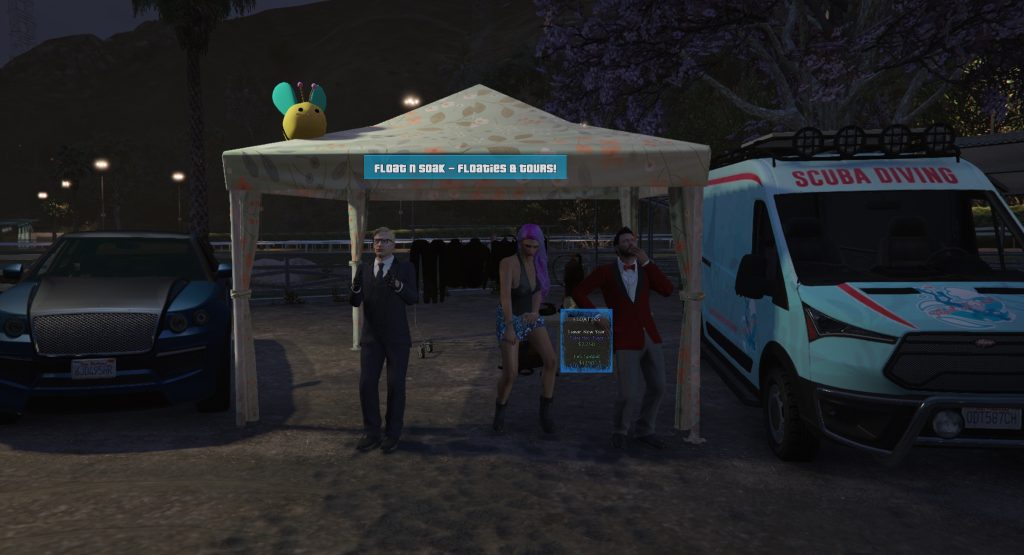 Weazel News: What was really the beginning of this Festival for you? Was there anyone or anything that really pushed this whole idea of the Spring Festival? Was this something you had cooking, or was this a spur of the moment 'Let's do this' kind of thing?

Roxanne Rithe: Well, It's definitely a mixture of the two. My Co-Worker, Young G (Giancarlo), is a fantastic person. We both resonate with hosting big festivals and wild parties. He basically came to me one day, while being in contact with Purple World, and being an influencer. He's actually a Talent Manager! He came to me and was like, "We should host a Spring Festival!" and I was, like, immediately like "That's such a fucking damn good idea!"- Damn, sorry I shouldn't curse so much!

WN: No, No. That's totally okay. Vulgarity isn't something I shy away from. Speak from the heart. It really humanizes the person, you know?

Roxanne: I agree! Okay, I'll literally just be myself. So, we went to Rockford Records and they were around at the time and they were immediately onboard! After that, we went to Purple World and they jumped right onto it with us. Progressively, we talked to all the businesses and got in contact. They were all super excited and glad to participate in this. But it was totally a spur of the moment in some ways.

Young G: It's always a cause when you got events like this, so people can hear and discover all this like, unknown talent. It's kinda like with the Sea, like how much of it is undiscovered? There's so much undiscovered talent out there, man. Like we gotta get these people out there, and show everyone how much work these women and men do.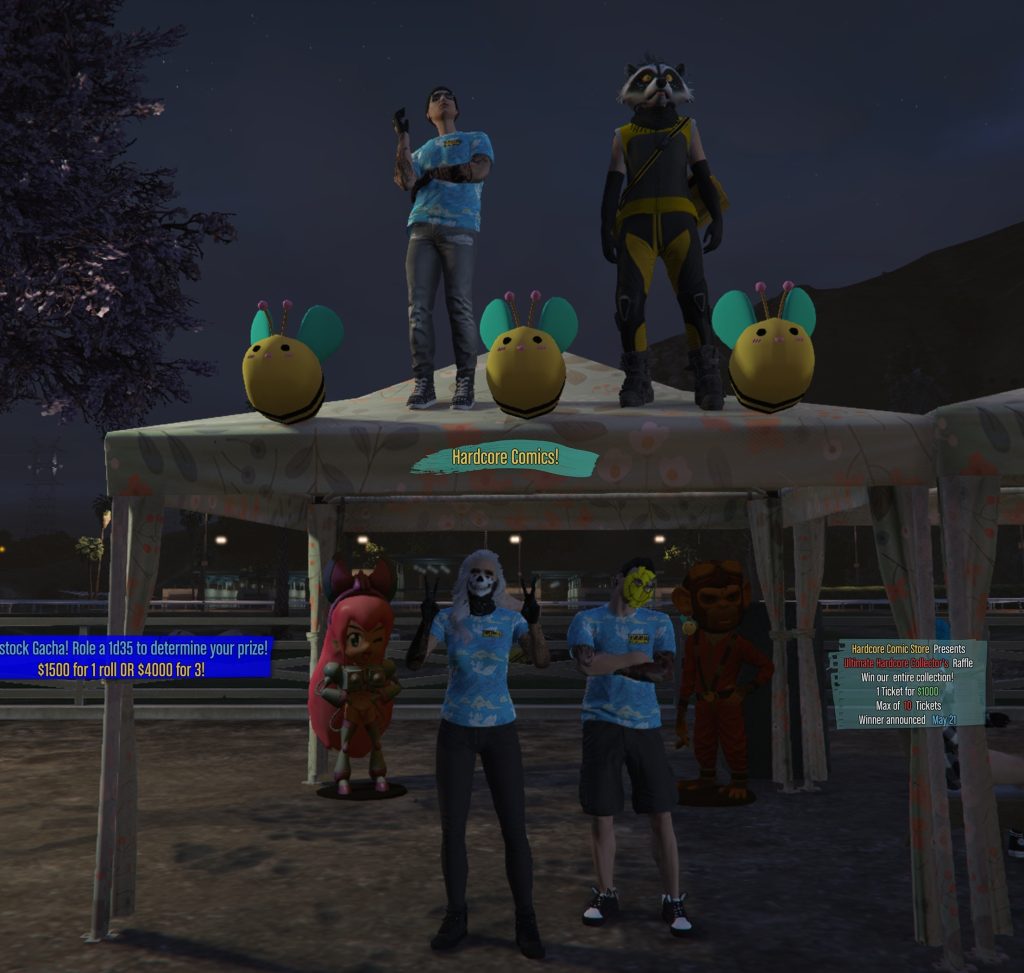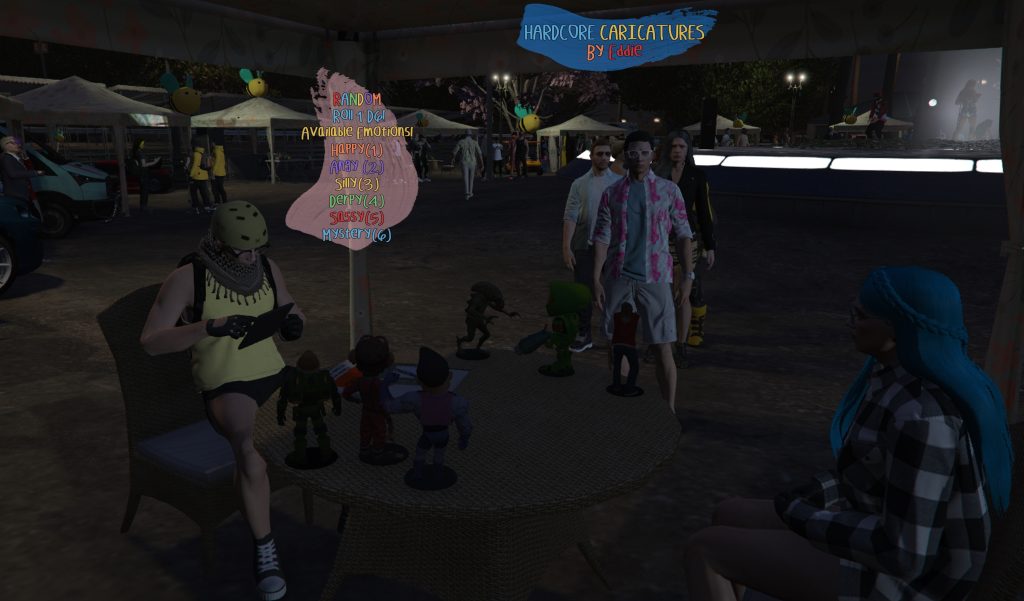 WN: Did you ever feel like that maybe it wasn't worth it during all the planning? Obviously at this point, it very much was, but many event managers and makers feel a despair with planning and bringing businesses together

Roxanne: See, I really think there's a learning curve when it comes to event planning. It's a trial to learn how to even begin to approach an event. There was definitely a point in time where I was sitting for about a week thinking to myself like, "Oh my god. This is way more work than I anticipated. I don't know if I can do this by myself." but thankfully Mina Teller, the greatest person ever, was really having my back and helped me get a lot of people in. She went out of her way to contact people. Now, thanks to her, I have a way better understanding of who to talk to, and what I need to do to get the ball rolling.

Young G: I wouldn't say that it wasn't worth it in the beginning, just that it was more overwhelming with the days leading up. It's hard coming up with all the talent for stuff like this, especially people that're unsigned.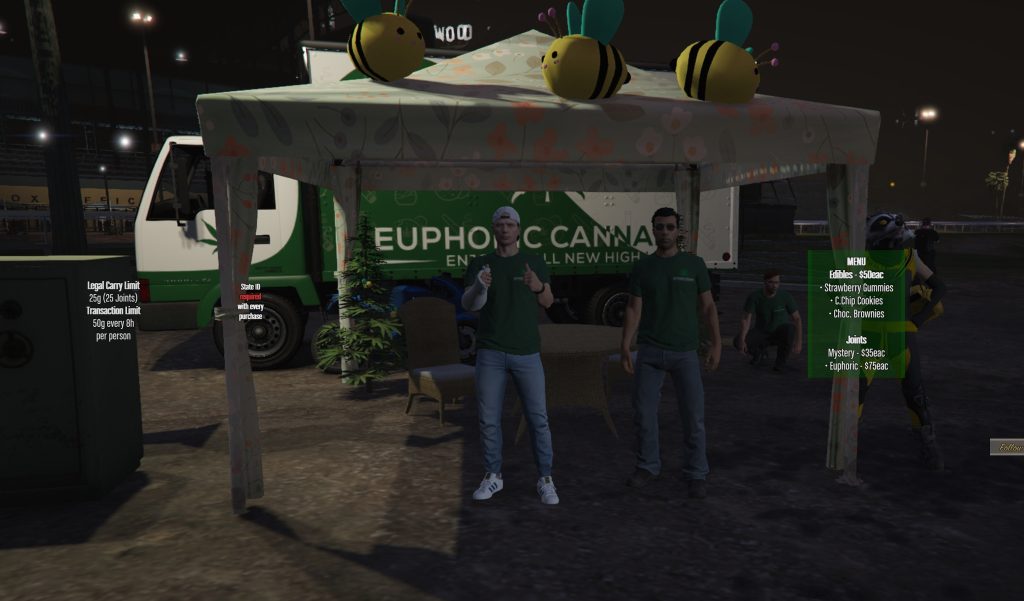 WN: Do you think we'll see more seasonal festivals from you?

Roxanne: I would hope so! I have a huge, huge hard-on for Halloween! So, if we could do like a Halloween Festival going I would just be absolutely ecstatic, or even like more stuff like medium sized or small events. I really believe that having something going on, no matter how big or small, is really great for the City! Stuff like this really helps me get myself out there, and lets me really show the City just who I am with these events. We definitely have plans to do a lot more events in the future!

Young G: Hell yeah. Music never stops, Man. Music got seasons too. You might have a season where, like, Making this is popular, and then it changes and something else is popular. Like heartbreaks, you know? Everyone's got their ups and downs.  So hell yeah, dude. We gonna have multiple festivals. This is the inaugural Festival, we just getting this shit jumped off.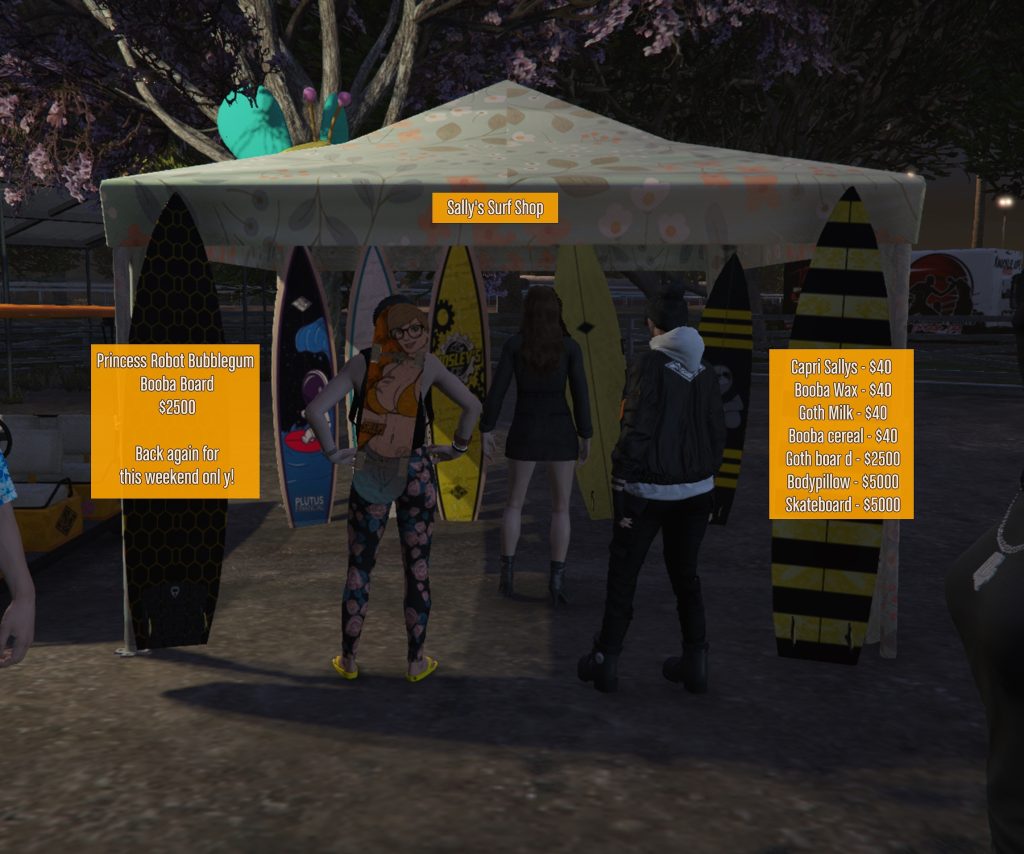 WN: Is there anything you'd like to say to the people out there that helped bring all of this together and helped push this forward?

Roxanne: Oh my god, where do I even start? People will hear what I have to say to them personally tonight when the festival starts, but there's so many people that really did hold this together and take this to the next level for us. Willpower alone is not enough in certain circumstances, and some people have really gone above and beyond. The Event Planner for the venue, for one. Everything is perfect, and I don't think anyone could have done a better job. Mina Teller, again. She did a fabulous job and was a huge joy to work with. Young G, Rockford, Purple World and Kokoro as well!

Young G: First off, I wanna thank Roxanne. This shit ain't easy, and she went through a lot of trouble to get all this together and running. I gotta thank her, straight up. I wanna say thank you to the Whole City. Like, thank you for coming out, and supporting this whole thing and these artists that put themselves out there for you and made this festival what it was. I wanted everyone to come out here and have a good-ass time. I wanna thank all the artists too for coming out and showing out, every single one of them.

It's not only a festival in name, mind you. This Festivus for the Rest of Us featured many booths, events and also performances throughout the weekend festivities. The SAPD was also hosting a Bee Themed booth with a Costume Contest all weekend!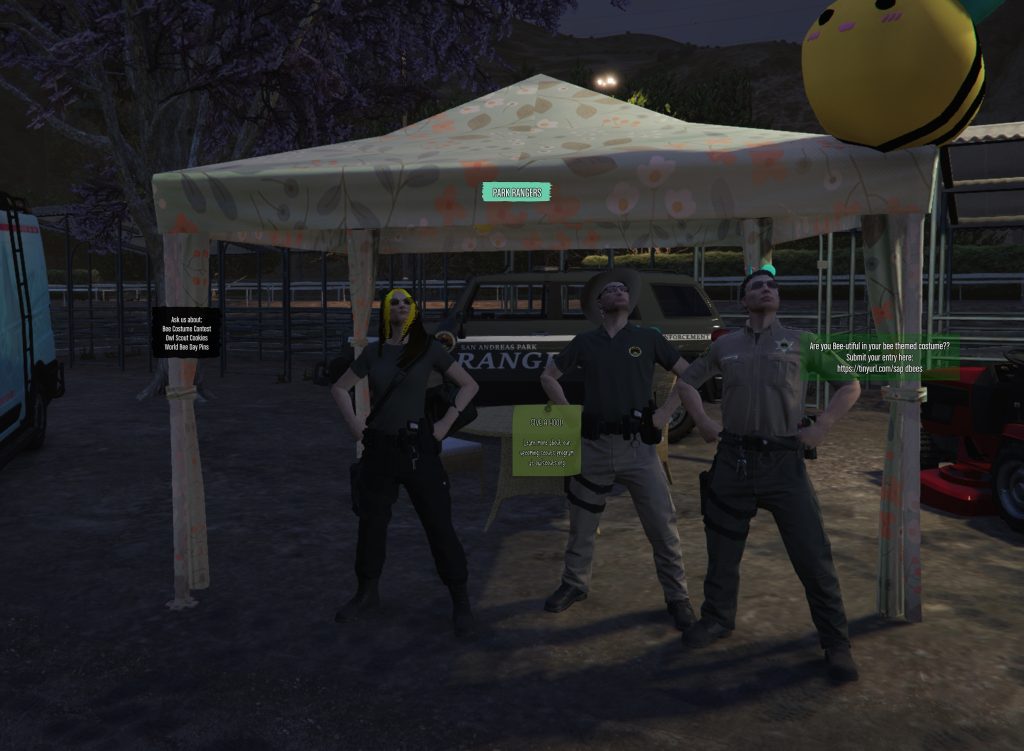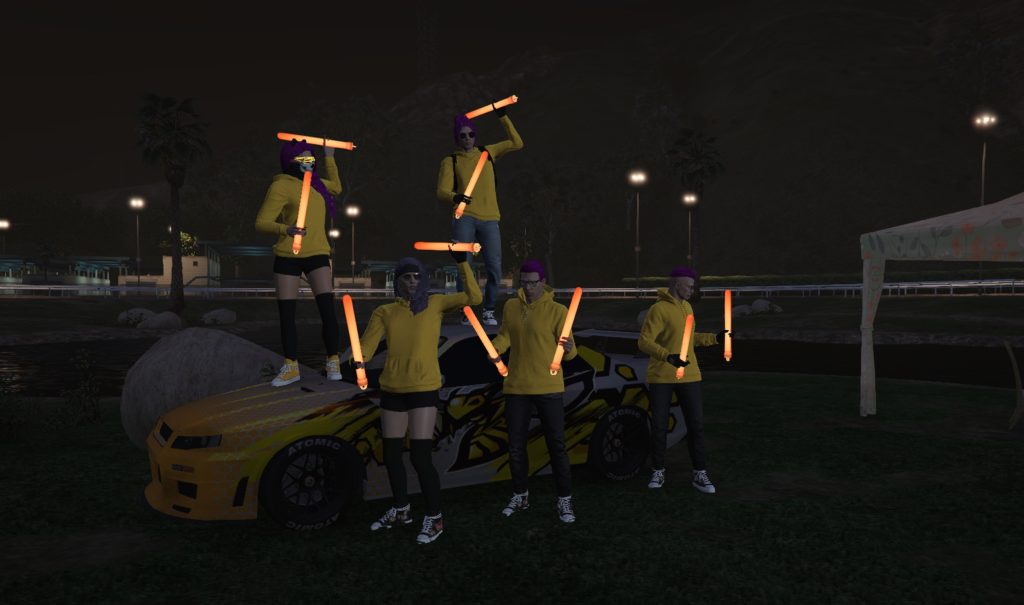 With businesses like Toe Beans Cat Cafe, Ari's Deli, Hardcore Comic Store, Wicked Motors, Remedy, Shadowcade and many more, it's a very well-rounded Festival that had something for everyone, not to mention the musical talent that performed over the two day festival! Stay tuned for more coverage as we showcase the artists and the production companies involved in this great event.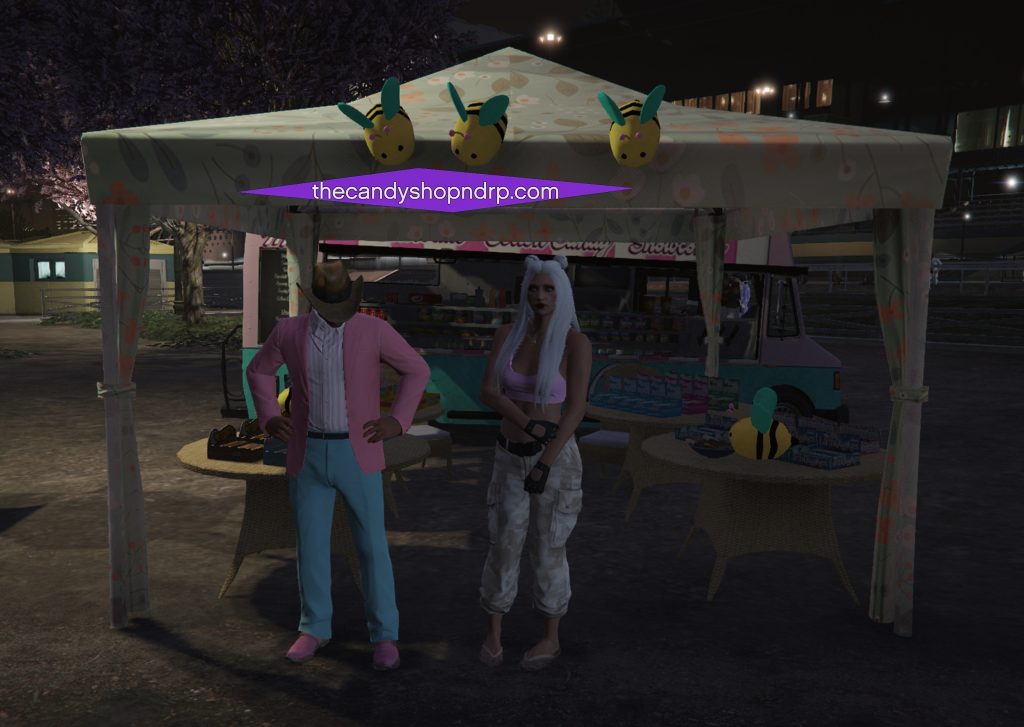 Mutiny Editor's Note: Ah yes, the spring smell of corporatism in the air. The seductive perfume of creative artists being taken advantage of by record labels and the reckless pursuit of consumerism to dilute creative endeavors. You, the public, should demand more than this. Why do artists and other creators have to debase themselves for capitalism to be seen? Why don't we demand better for ourselves? Seek the truth, for there is a better way.