Vinewood Self Storage Becomes Vehicle Self Storage For Criminals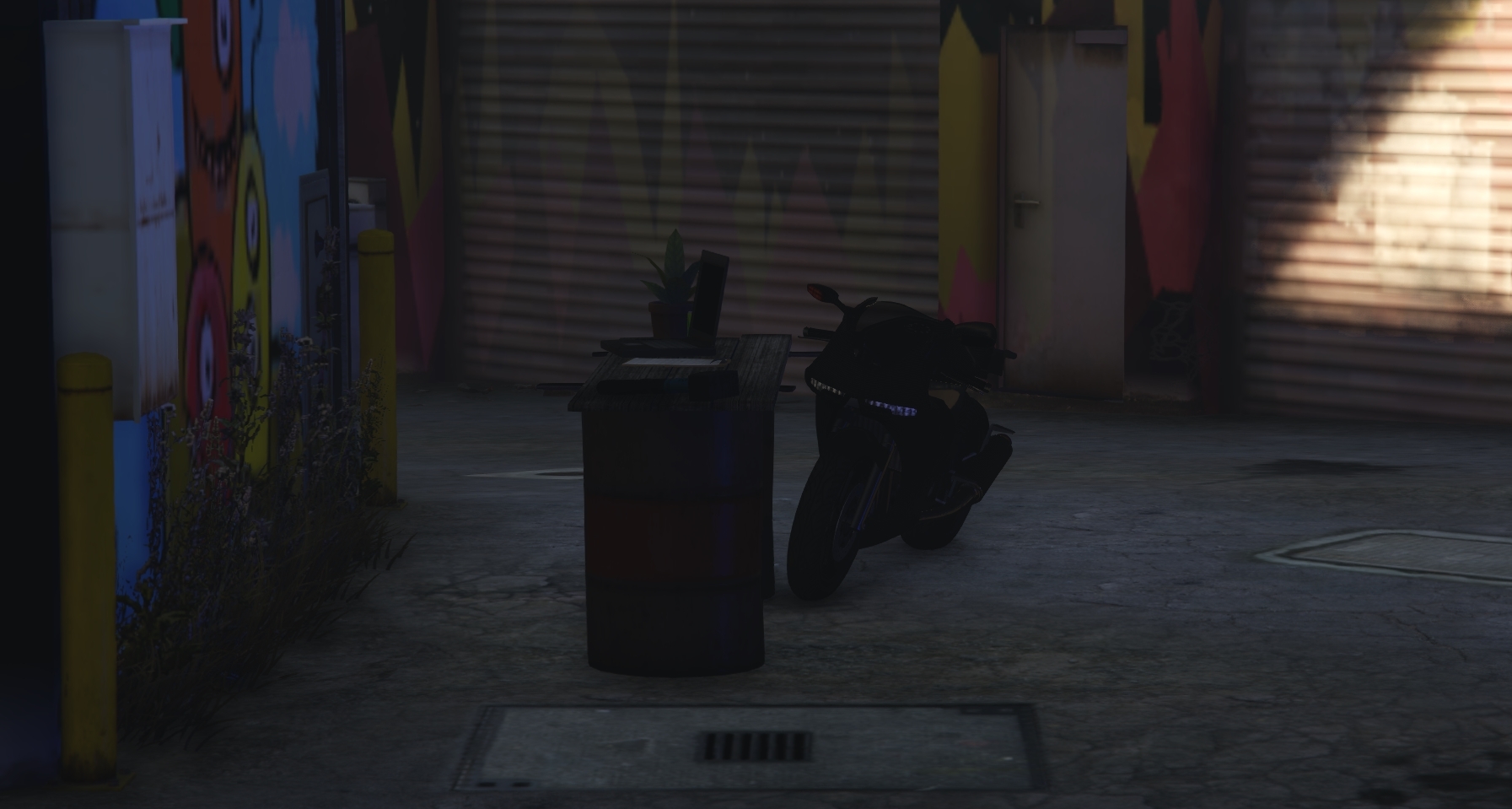 Los Santos, San Andreas – Last night, San Andreas law enforcement discovered a novel use for Vinewood Self Storage's facilities. While pursuing suspects from a robbery at the oft-targeted Vangelico Jewelry, officers from the Los Santos Police Department (LSPD), Blaine County Sheriff's Office (BCSO), and San Andreas State Troopers (SASP) found themselves pulling under the freeway just east of the downtown Hayes impound lot. The vehicle they were following pulled up at the north entrance to Vinewood Self Storage, coming to a stop blocking the main gate.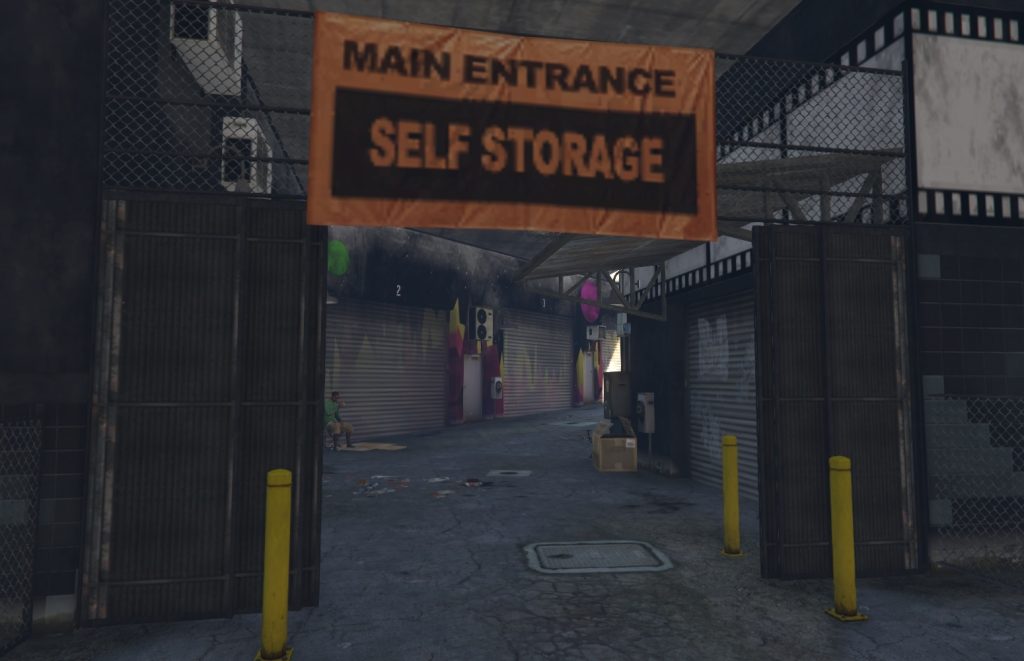 The suspects jumped out of the vehicle, fleeing down among the storage units as officers drove past to the south entrance. As they reached the check-in station at the rear of the business, they jumped on motorcycles that had been stored on the property and attempted to flee out the back. As one suspect took off, officers pulled up in concert to approach the remaining criminal.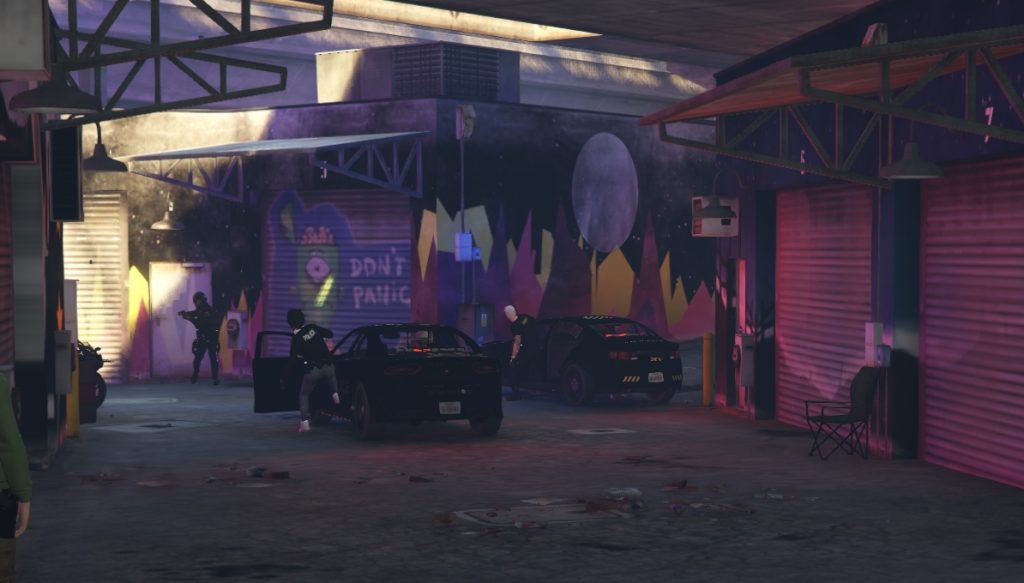 The coordinated approach of the officers on scene put them in a tactical position to intercept the remaining suspect. Unfortunately for one Tyler Bee-Knives, he moved too slowly to make his escape, being tased off his bike by officers who blocked the escape route with their vehicles.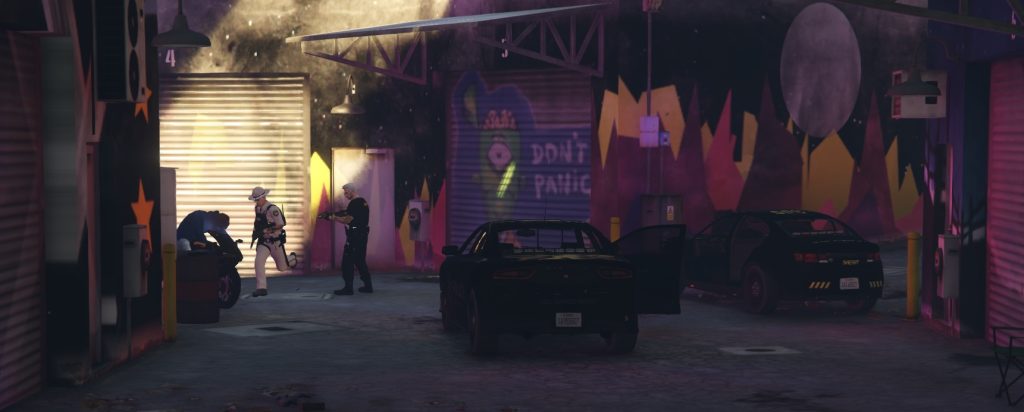 Mr. Bee-Knives was subsequently cuffed at the scene, apprehended for his alleged crimes. State Police Commissioner Thad Furtaw jumped back in the LSPD vehicle with his patrol partner to pursue the remaining suspect as Deputy Santino Forte remained behind to secure the suspect in custody.
Weazel News obtained an exclusive interview with Tyler Bee-Knives on the incident leading to his arrest. He claimed that a random guy pulled up to him at a gas station and asked if he wanted to rob the jewelry store, to which he agreed. They didn't go in with much of a plan, grabbing some hostages and using Mr. Bee-Knives' own personal vehicle to pull up to Vangelico Jewelry. He wasn't sure of his role in the plan, letting his fellow robbers smash-and-grab throughout the store as he gave hostages food, water, and flowers (a detail confirmed by Deputy Forte).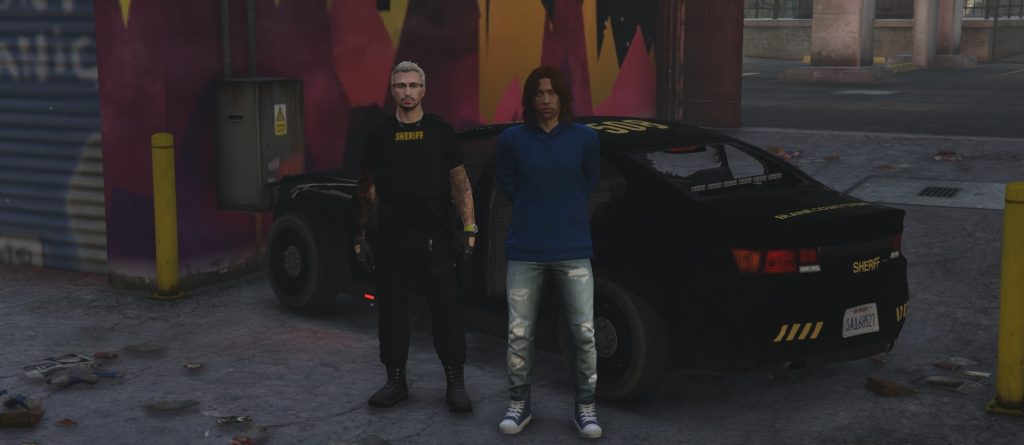 After negotiating for the hostages' release, Mr. Bee-Knives allowed his compatriot to drive the escape vehicle as they weaved through the city at high speeds under hot pursuit. However, it seemed loyalty doesn't run deep among thieves, as the driver pulled up to Vinewood Self Storage such that only his own door could easily access the business' main entrance. Tyler himself was left to exit on the street side and hop over the vehicle, slowing his attempt to flee among the storage units on foot.
Finding himself frustrated by his own partner in crime, Mr. Bee-Knives was unable to reach his bike where he'd stored it before Deputy Forte apprehended him at the scene. While his fellow robbers may have escaped, he was left to face the consequences of their mutual crimes alone. Perhaps this lesson in opportunistic disloyalty will teach Tyler to choose his future compatriots more carefully.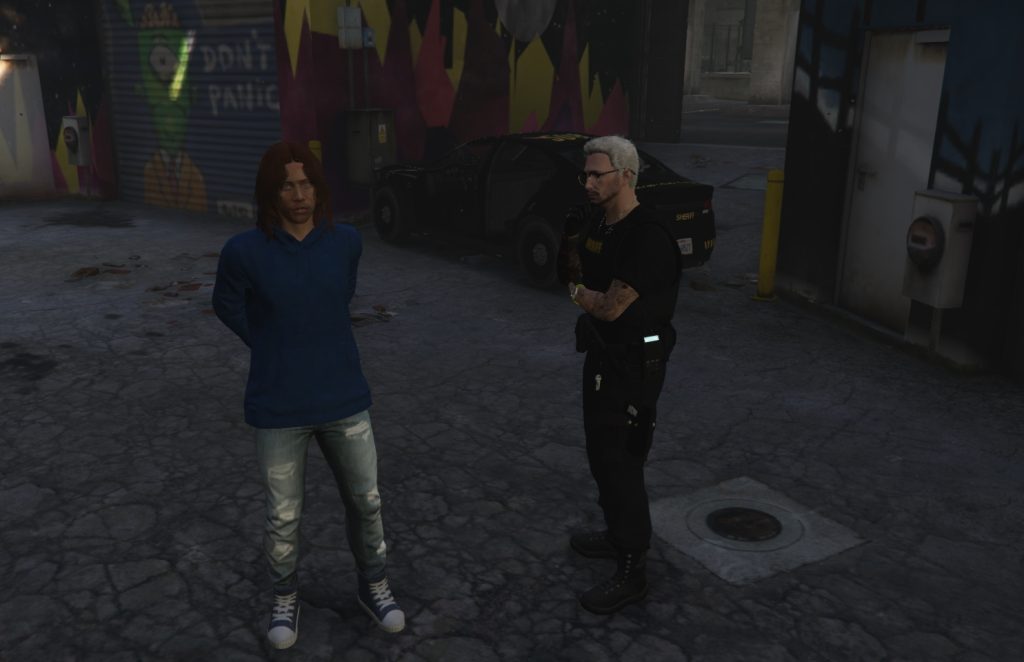 The events of last evening will surely come as a surprise to Vinewood Self Storage owner Blake Kerman and his business partner Adam Reese of Vinewood Self Storage East. In fact, Mr. Reese issued a statement to that effect when Weazel News reached out for comment:
We at Vinewood Self Storage, home of Lockie Lockerson, Great prices, and Flexible Lease Rates, are as surprised to hear about the events that happened last night as anyone. One of the hazards of keeping our premises open all night to provide our valued customers with 24 hour access to all their storage needs is not being able to control who parks their vehicles in our lot or what they use it for. Vinewood Self Storage does not condone the actions of the parties involved and want to assure the good people of Los Santos that we are fully dedicated to providing them with quality self storage service with 24 hour AIR, LAND and SEA access.

Adam Reese, Vinewood Self Storage

Is this just an isolated incident, or will the criminals of Los Santos continue to leverage these self-storage services for their illicit activities? It remains to be seen, but Weazel News will continue to bring the public updates on these incidents as they occur.