Governor Candidates Convene For Election Debate
Los Santos, San Andreas – Tonight, the San Andreas Voter Association invited the three gubernatorial candidates to come together on the Vinewood Bowl stage for a public moderated debate. With just two days left in the Spring 2022 campaign, the Governor hopefuls were given the opportunity to put their platforms out in front of a live audience for consideration as voters head to the polls on Thursday night.
Moderated by Hardcore Comic Store owner Tobias Euckland and his co-host Eddie Concord, the hour-long debate touched on a wide variety of topics. Each candidate was presented with a number of general and specifically-tailored questions as well as given the opportunity to pose a rebuttal to their opponents' positions. They spoke about the first bills they'd seek support from the legislature on in the upcoming term, as well as the top issue core to each of their campaigns. The moderators brought up specific issues like student loan debt, convicted criminals in political office, and capital punishment reform. Each candidate gave thoughtful answers on each topic, demonstrating the similarities and differences between their campaigns.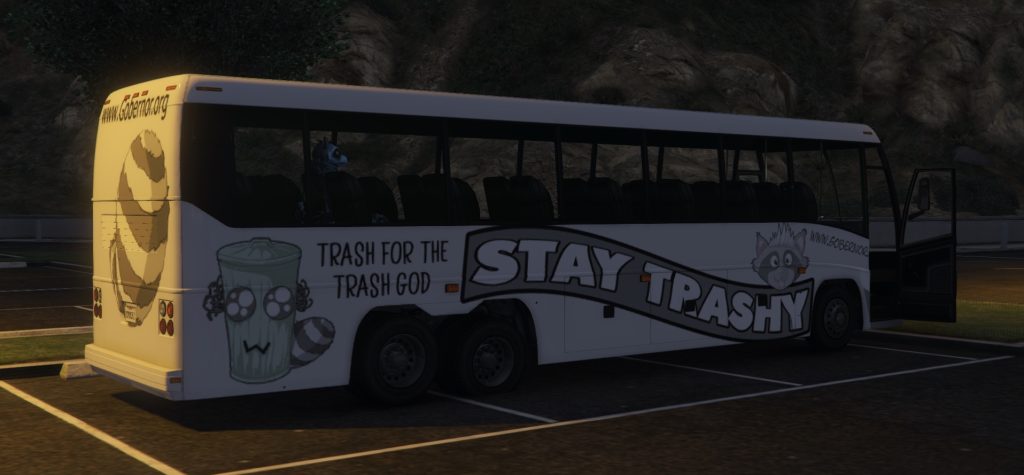 The debate participants agreed on many of the issues, but they also brought their own unique ideas to the stage. Raccoon candidate Alice Medlin spoke about the need to create more job opportunities in the state, as well as improve garbage collection services to reduce trash littered throughout the state. Freshman politician Dan White, famed for his work with Blood Night Bouts, Storage Wars, and more, proposed an oversight committee to empower the Department of Commerce and Labor to streamline the business licensing process. Two-time Lieutenant Governor Karmen McKenzie, campaigning to succeed her previous running mate Governor Vlad Tod, spoke eloquently about her ongoing efforts to revamp the criminal code from the ground up.
As the debate concluded, the audience flooded down from the stage, left to consider everything they'd heard tonight. Toe Beans Cat Cafe was set up in the courtyard, providing refreshments to the live audience as they departed. With this debate being their best look at the Governor candidates so far in this campaign, voters are sure to be paying close attention to their performance as they head to the polls this weekend. Be sure to watch the full Weazel News broadcast to catch up on what you missed!