Ramses Thompson Missing, Nick Adams Shuts Down CNT For New Venture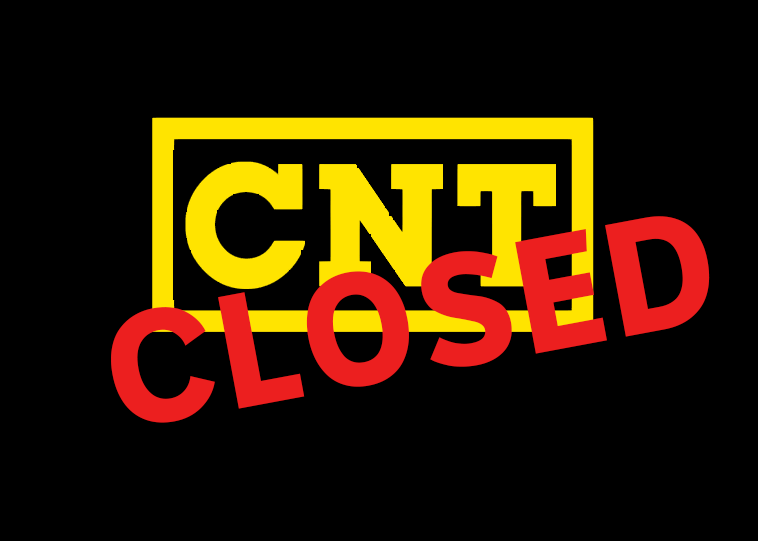 Los Santos, San Andreas – Weazel News has learned that, as of today, Conglomerated National Television is shutting its doors for good. The CNT website has already been updated to note this move, though access to its recent articles is still available outside the home page. CNT has been a polarizing staple of the entertainment industry within San Andreas for many months, and this news comes on the heels of weeks of litigation between the company's founder, Ramses Thompson, and the Department of Justice. Weazel News obtained a copy of an internal memo that sheds more light on this sudden, unexpected development.
It is with a heavy heart that we announce that CNT-SA will be shutting its doors effective immediately. My time with CNT, as well with all of you has been a pleasure. But this is not the end of the journey. My goal as a reporter, journalist, and citizen of this wonderful state has always been to expand the conversation. After careful consideration, I have come to the understanding that we cannot do that under the CNT banner. With that being said, I have decided to start a News Organization. SA Vanguard.

Each and every one of the employees here are welcome to come over to SA Vanguard, with the knowledge that our mindset will be different. We are not there to tell people how to think, how to vote, or how to act. We are here to tell everyone about the happenings in the city through, vetted sources, unbiased reporting, and honesty. This can and will be successful, as long as we have the commitment from everyone to work as hard as they can.

I will not lie to you, the next few months will not be easy. Starting a new business is never easy. We need to have the faith of the citizens, politicians, business owners, and government officials to make this work. That's why our standards are so high. Vanguard will not be held out of those meetings that CNT should have been at, but wasn't welcome due to previous actions the company has performed.

Personally, I want to say thank you. Thank you to all of you. From the bottom of my heart. You truly made CNT a great place to be. If you would like to continue this journey, the journey to make the future of the news, the truth and only the truth, then know this. Vanguard will expand the conversation, and we will change the course of history.

Nick Adams
Owner
Conglomerated National Television – San Andreas

CNT Internal Memo
The above memo gives context to many open questions about CNT. First off, it seems that Nick Adams has very recently taken over the reins from CNT founder Ramses Thompson. Secondly, as the new owner he is shuttering the company to start his own journalistic venture, SA Vanguard. With no public news regarding these changes, Weazel Corp has received additional information from a source that indicates Ramses Thompson is either missing or has fled the state amid internal chaos within the company.
We here at Weazel Corp fully support vibrant competition and diverse perspectives in the journalism industry, and we are sad to see our counterparts at CNT close their doors. However, we wish Mr. Adams the best of luck on his new venture and look forward to having SA Vanguard join the San Andreas press association in the future. Should any former CNT employees wish to explore new opportunities within the industry, Weazel Corp is always hiring. Please reach out to our Director of Operations, Erin Murphy to inquire about an interview!