The Karin Calico GTF Wants You Inside of It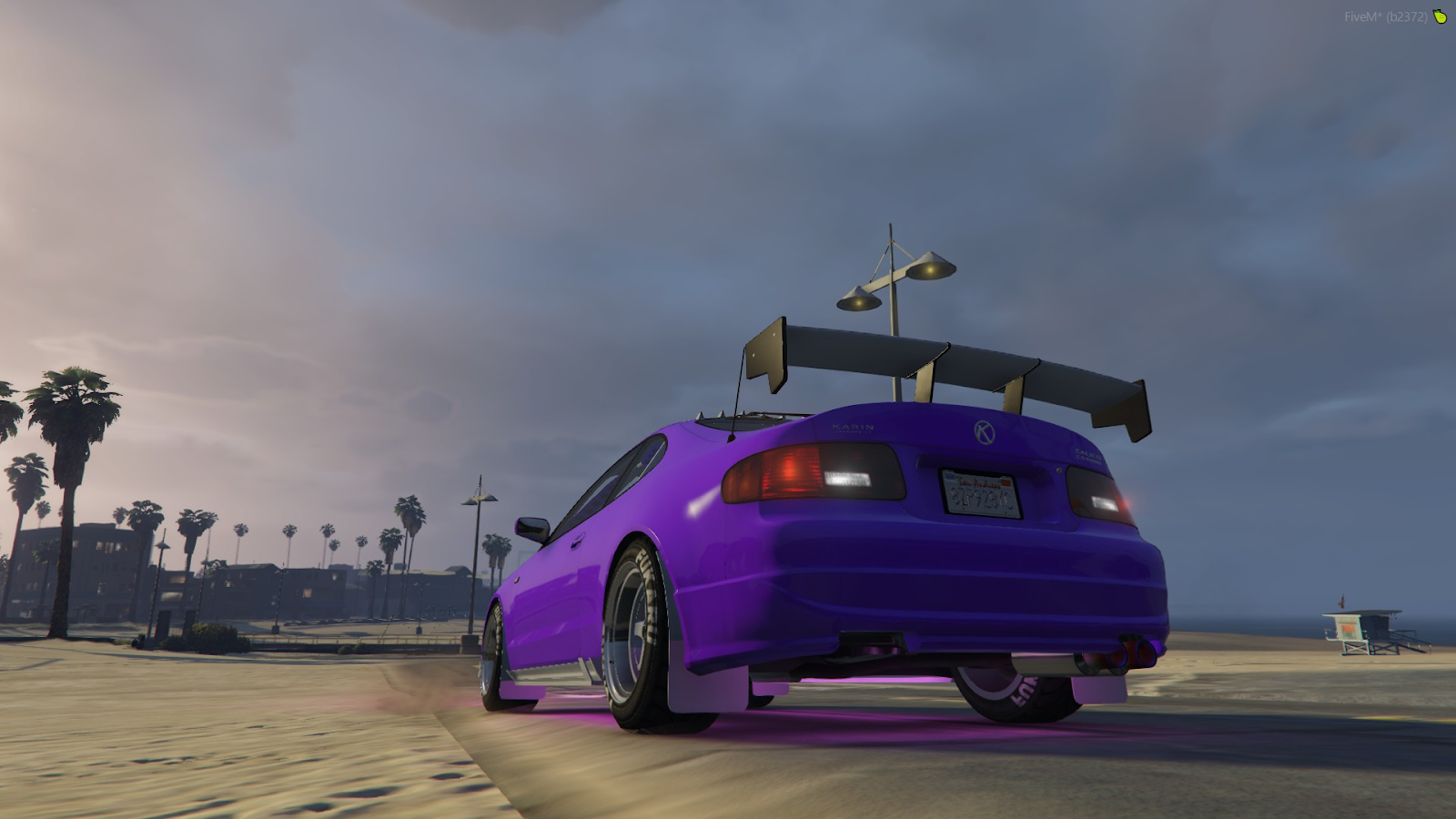 Shifting Focus
From the passing race and police chase that almost put my car through the Binko window on Hawick last week to the enthusiasts that gather at the completely secret and totally legal drift circuit, we've all been touched by the thriving automotive scene in Los Santos. Literally in some cases.
Photo by Isaiah Miller
You don't have to spend a lot to have massive amounts of fun behind the wheel, and this point has never been as true as it is with Karin's latest offering, the Calico GTF.
Tuned for economy but with the performance of whatever Rocket Labs is shooting through the atmosphere these days, the Calico is perhaps the most bang for buck this side of the Vanilla Unicorn. You get yours. We aren't judging.
Photo by Billy Eagley
The Calico nails with its versatility. It's rare to get a car that handles with the finesse of a track racer but gives you the jaw-clenching thrill of a loose surface rally monster when you need it. You can tune it to specialize, but there's nothing stopping you from going smack down the middle to have it reward you on any road in every possible condition. This car respects precision but you don't have to be a racer to enjoy it. Perhaps most importantly, you don't even need a huge amount of experience to get the most out of it. Whether you're cruising to work, hitting the beach, or screaming down a mountain, it's all good fun.
And what if you aren't willing to put thousands of your hard-earned dollars, time, and research into mods? The beauty of the Calico is that you don't have to. Straight out of the dealership, this thing sounds like sex, moves like it, and doesn't need a single thing changed to get you going. Of course, if you are in the scene, there's a near limitless amount of customization to make the calico uniquely yours.
Photo by Isaiah Miller
You're limited to a single passenger with those back seats doing little more than satisfying regulatory requirements. The trunk isn't going to get that deer carcass to the slaughterhouse. But that isn't what this car is about. Nobody in a suit is going to take you seriously in this thing, but we get the feeling that's exactly what you want. It's a performance vehicle for enthusiasts or anyone who wants to actually feel something out there on the road.
At the price, it's hard to justify anything else when you're looking for fun. Oh, and it looks pretty freaking good too.
Photo by Isaiah Miller
Friends don't let friends waste money on trash cars. If you can handle the fact that every wannabe criminal is probably going to end up with one of these, you need the Calico in your life.
– Engine – 2.0L Inline-6 Turbocharged
– Drivetrain – AWD
– Transmission – 5-Speed Manual
– Buy It – Mosley's Auto
– Catalog Price – $35,000 ($38,500 = MSRP + 10% markup with no employees around)
Final thoughts? Unlike Kash Keller, this thing actually fucks.