Jacob Wheeler Believes Every Citizen Has A Voice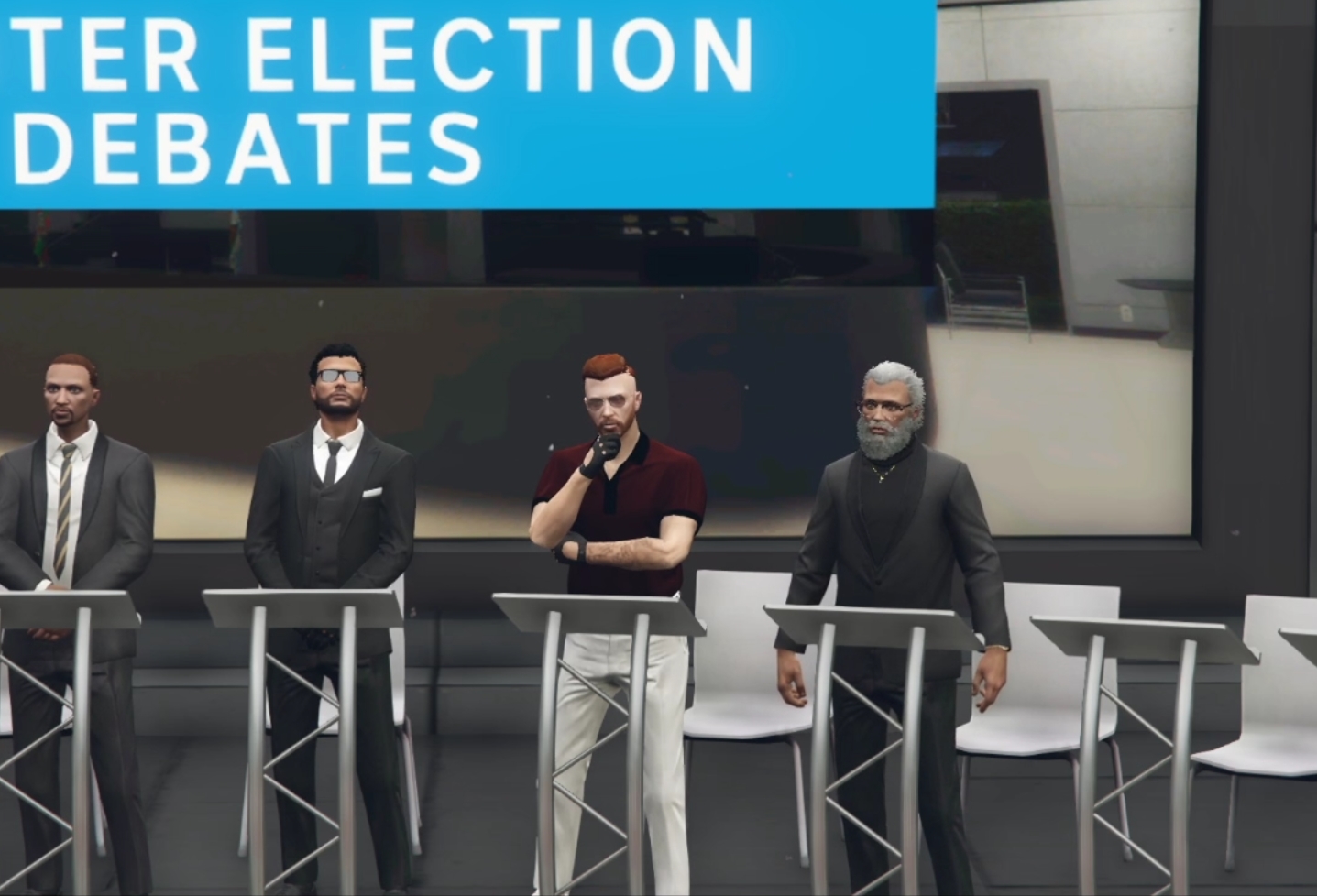 Los Santos, San Andreas – Continuing our coverage of the State Representative debate from last Sunday, we'd like to take a closer look at the questions directed at each individual candidate. Let's dive in to see how Jacob Wheeler responded to his topics.
How do you plan to ensure that every constituent's voice is represented?
Candidate Wheeler focused his response on increasing transparency through better government communications. In particular, he referenced inconsistent scheduling and lackluster advertising for town hall events, which in turn were poorly attended by citizens. While he believes this is a great tool for directly communicating with the people of San Andreas, he doesn't think it has been executed as successfully as it could be.
Travis Ray concurred but raised another concern; he suggested that the Legislature should open some of its discussions over proposed bills to public viewing so citizens could better engage in the legislative process. Jacob felt it's a good idea, but he would recommend more of an open comment session after discussions take place, so that the government is not bogged down by too much process.
Incumbent Becks Lawson agreed there was room for improvement even beyond the State Representatives themselves. She reminded the audience that she established the role of Press Secretary, responsible for distributing official government communications. Having been merged with the Secretary of the Legislature, her campaign is focused on enabling that role to operate separately and focus on the citizens' needs.
It is a problem that runs both ways; more communication from the government, and more attendance and participation from the citizens. They have a voice, they just need to utilize it.

Jacob Wheeler
Kaori Prince spoke up to remind the other candidates that people always have a voice, even outside town halls. She feels that State Representatives should spend more time moving about the state to hear the concerns of its citizens. Representative Lawson concurred and reminded people that they can find government officials through an app in their phone and reach out at any time to discuss their perspective.
In politics, not everyone always agrees; how do you plan to work with your fellow State Representatives, should you be elected, to negotiate policy?
Candidate Wheeler would draw upon his experience as a business owner and CEO of a security company to approach negotiations. He feels it's important to always keep lines of communication open as you seek to find middle ground between differing perspectives. Becks Lawson, referring back to Mr. Wheeler's earlier comments on non-profits asked him if he would have trouble handling negotiations with organizations of that kind. Unperturbed by the implication, he pointed to his own experience working to spearhead and fund the creation of the Mohn Nash Community Center as evidence that he is more than capable of working with groups of all types.
Debate Performance
For these two particular questions, Jacob Wheeler handled himself well in the spotlight. He had a concrete suggestion for elevating the people's voice, though his fellow candidates also raised several solid ideas he hadn't considered. His second answer was a bit lacking in substance, but it's clear his heart is in the right place in that regard. If voters believe his experience as a business owner and philanthropist will serve him well in government, they'll surely act to make their own voices heard this week. Polls are now open, so don't miss your chance to vote!