BREAKING: From Vows to Violence: A Night Of Celebration Ends In Tragedy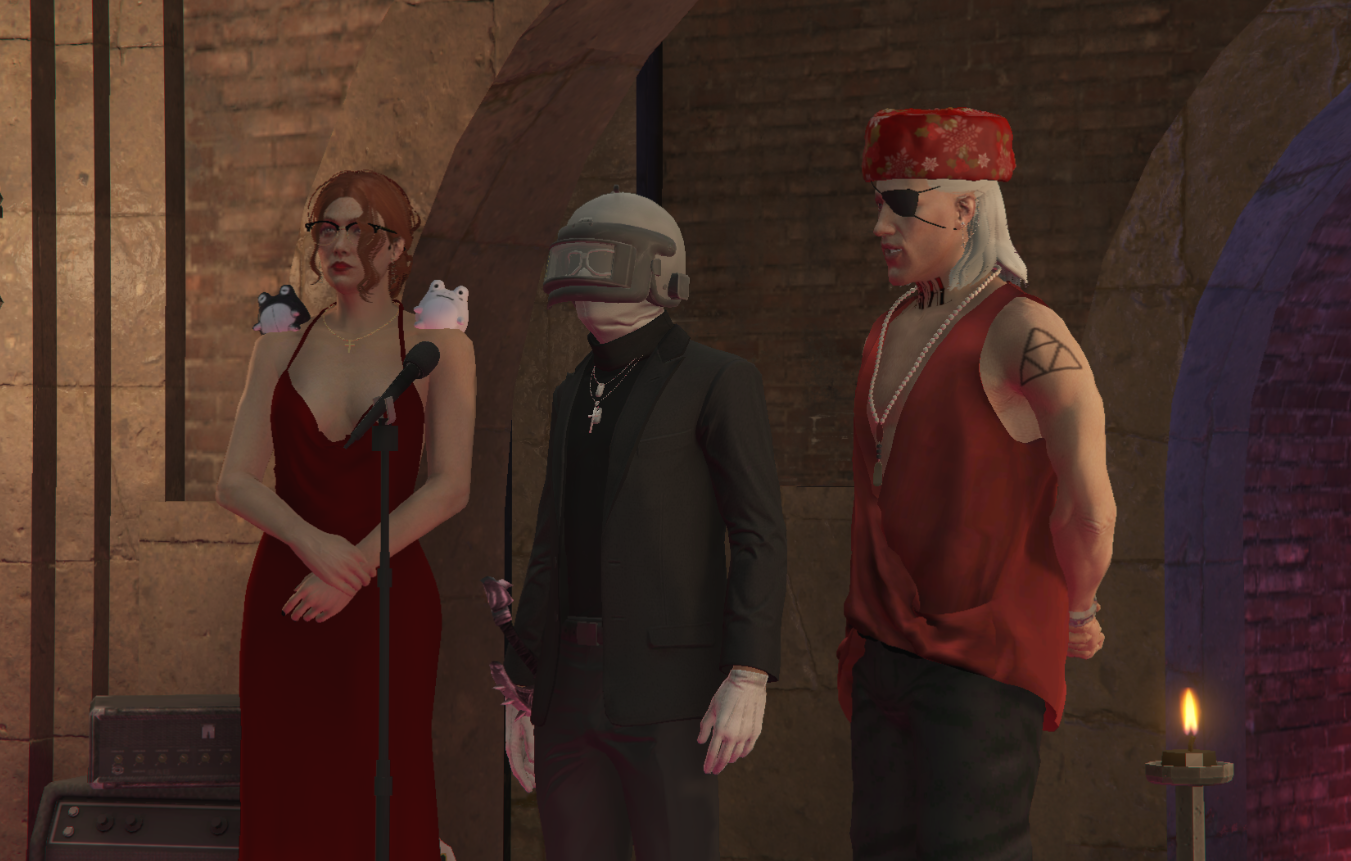 Vinewood, Los Santos (WZL) – Tragedy struck at a wedding in Vinewood last night, resulting in multiple victims of a mass stabbing incident at The Red Lantern. State Representative Tavlar FrostFell was alongside his bride Alaura Okrainetz and numerous bystanders when the chaos unfolded. Weddings are meant to be a joyous celebration of love and unity, but tonight turned into a terrifying display of violence, shocking guests. Witnesses claim the event was tarnished by individuals who were allegedly Tavlar's own family members.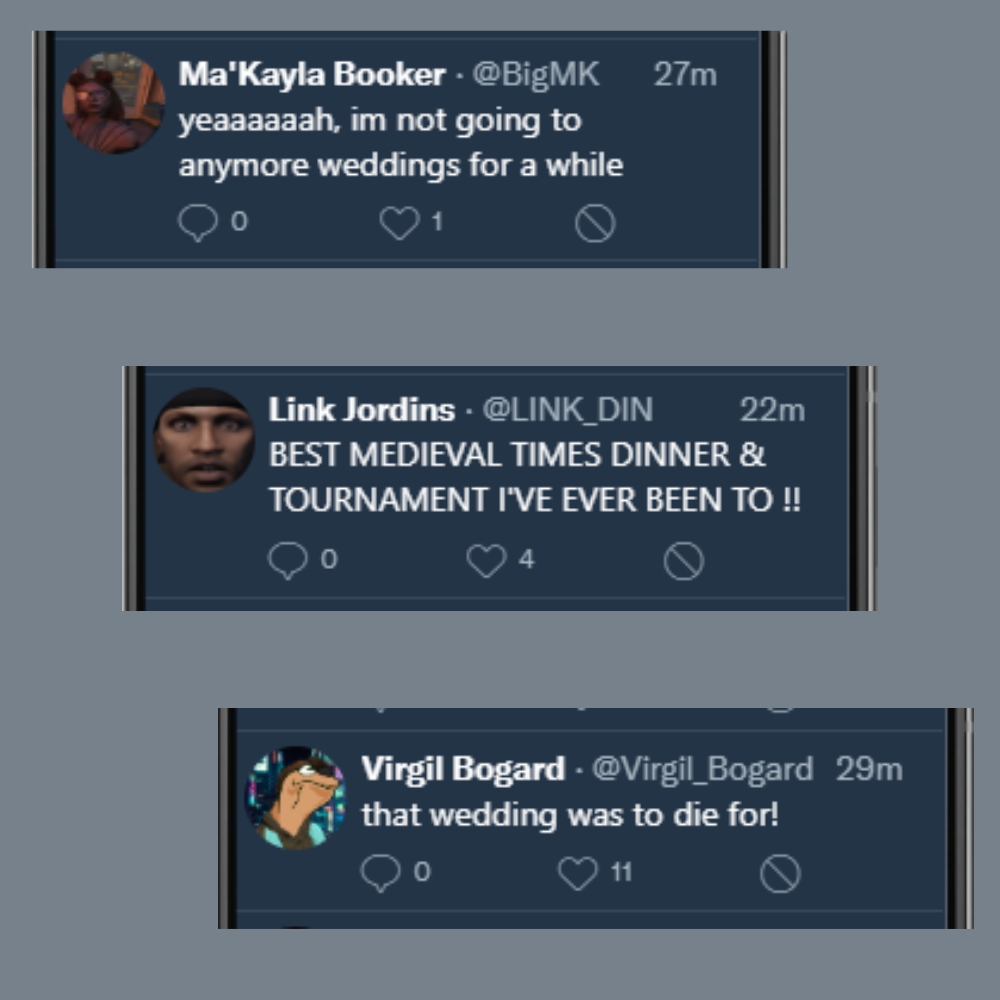 The bride and groom exchanged their heartfelt vows and concluded the ceremony with a kiss as guests cheered for the newlyweds. The reception was in full swing already with the best man and maid of honor speeches giving their speeches. Justin 'Copperhead' Lee was on his way up to perform, but that was cut short. A member of the crowd jumped onto the stage and shouted, "I'm sick and tired of this false pretender king," lunging at Tavlar, stabbing him in one swift motion. Someone shouted to "protect Tavlar" as he fell to the ground.
Guests attempted to flee the building as other members of Tavlar's alleged "family" began stabbing and attacking bystanders indiscriminately. Several wedding guests took up arms and fought back against the attackers. Weazel News' very own Rhylee Finke picked up the bride, Alaura, after she was stabbed and rushed to get her treatment for her wounds. Thankfully the injuries she sustained were not life-threatening and she was discharged after being treated at Pillbox Medical.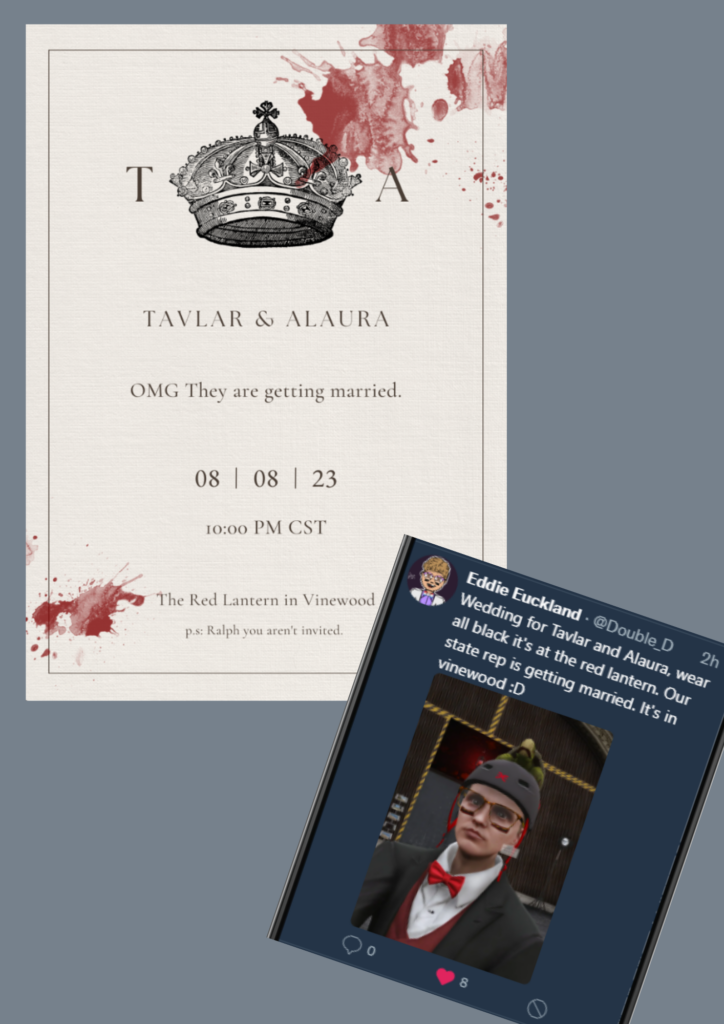 State Rep FrostFell is in critical condition at this time. Weazel News wish Tavlar and the other victims of this heinous act of violence a speedy recovery.
Stay tuned to Weazel News for updates on this developing story.