Charlie Plimmft Officially Signs With Kokoro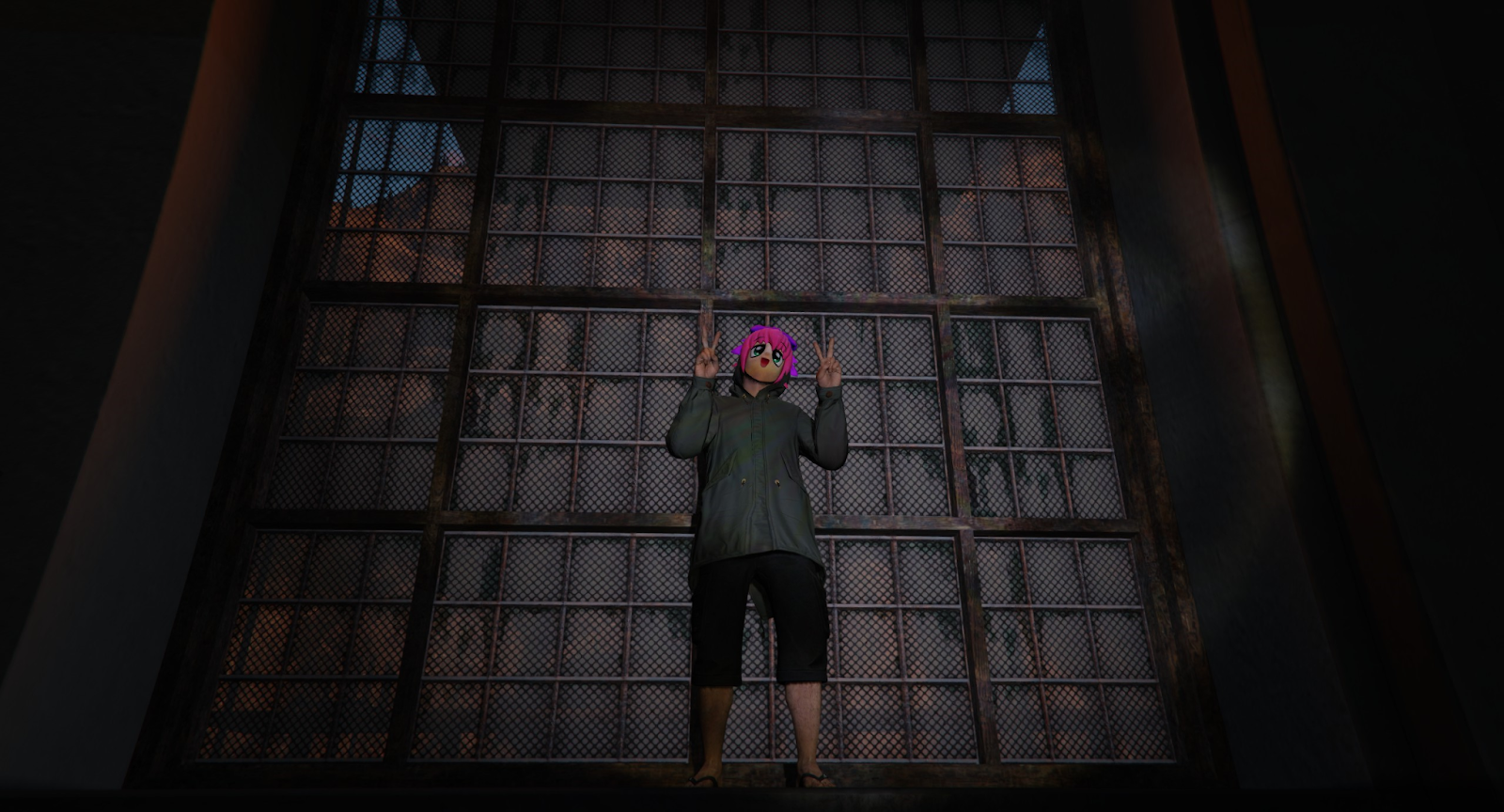 Los Santos, San Andreas ー Charlie Plimmft's reputation as a rapper and producer has been steadily growing. With his official debut on August 13th under the record label, KOKORO, it seems like it's only a matter of time before he's a household name. Plimmft is currently the center of the horrorcore scene (a subgenre of hip-hop, known for exaggerations of extreme violence and the supernatural, often underutilized and criticized in mainstream music).
Mr. Plimmft's debut was at the Deer Legion Neutral Zone's party late last week. The purpose of this party, (and Deer Legion as a whole), was best described by one of the event organizers, Mon Sieur:
Deer Legion is the group protecting Legion Square. We want to make it into a neutral zone where any groups, even ones that have beef, can meet, and where any civ can come knowing they won't get shot or kidnapped. The event was to fundraise money for our magic store called "Magic and Deers," and to make people aware of Deer Legion's Neutral Zone.

Mon Sieur
Plimmft, alongside KOKORO, served as entertainment throughout the early evening to ensure the fundraiser was a success and to officially showcase himself under the label.
"Kokoro is just a fucking genius place to work for, the artists have complete creative control, the artists own all their music. Kokoro is more like a family full of talented folks helping each other out,"

Charlie Plimmft
He was received extremely well, as the crowd had no problems cheering him both onto and off the stage. After his performance, Weazel News asked him about his experience:
It was awesome, I was a bit nervous, but I was excited to sorta play live. Like I said, every time I play live It's going to be different. Because I'm a producer, I want to lean on that little bit. So, every single live set I do is gonna be different from the last. Whether it's unreleased stuff, stuff that's never going to be released, little bangers, or jams to sorta get people hyped up. I wanna make it a bit more of an experience, then just kinda playing my releases
Mr. Phimmft wanted it to be known that his live appearances will always be different from the last. That there's always going to be something you'll miss out on experiencing if you shy away from his appearances.
"I want to make it worthwhile for people to come out If they're giving me their time," Phimmft told Weazel News. "They can know I spent a lot of time leading up to it, to make it something just for them."
He also wanted everyone to know that if anyone needed work done on their car, that they could head over to Benny's and ask for Dante Delagato, the best mechanic in the city, and confirmed "Glow Boy."
Dante Delgato, Mr. Plimmft's official hype man (a backup rapper who attempts to increase the audience's excitement with engaging activities), had been a large part of Phimmfts debut and had been extremely successful in getting the crowd eager for the main performance. As of this moment, he's been Plimmft's hype man for two months. However, they've been friends for far longer.
According to Delgato, the nickname "Glow Boy" comes from nearly being robbed at gunpoint.
"We were just chilling outside of my car, people – we have no idea who they were – rolled up and aimed guns at us and robbed us. I put my hands up and they said 'no-no, don't rob that guy, that's the glow boy from Benny's, so they didn't rob me," he told Weazel.
"And we've just been running with it ever since," Charlie Plimmft said, "and his glowing personality. This guy is like a lighthouse on a dark night, just beaming in every room he goes into. He's my best friend, co-best friend."
Charlie Plimmft is available as a producer for hire, whether you require help completely creating your own music or if you simply need a jingle for your business; he's your man. His contact information and current singles are available on his website, http://www.mrplimmft.com/.
An upcoming mini-album is worth looking out for as Charlie Plimmft intends to introduce a collection of songs surrounded by the vibes of "Allegedly."