Escaped Prisoner Threatens DOJ Before Multiple Bomb Threats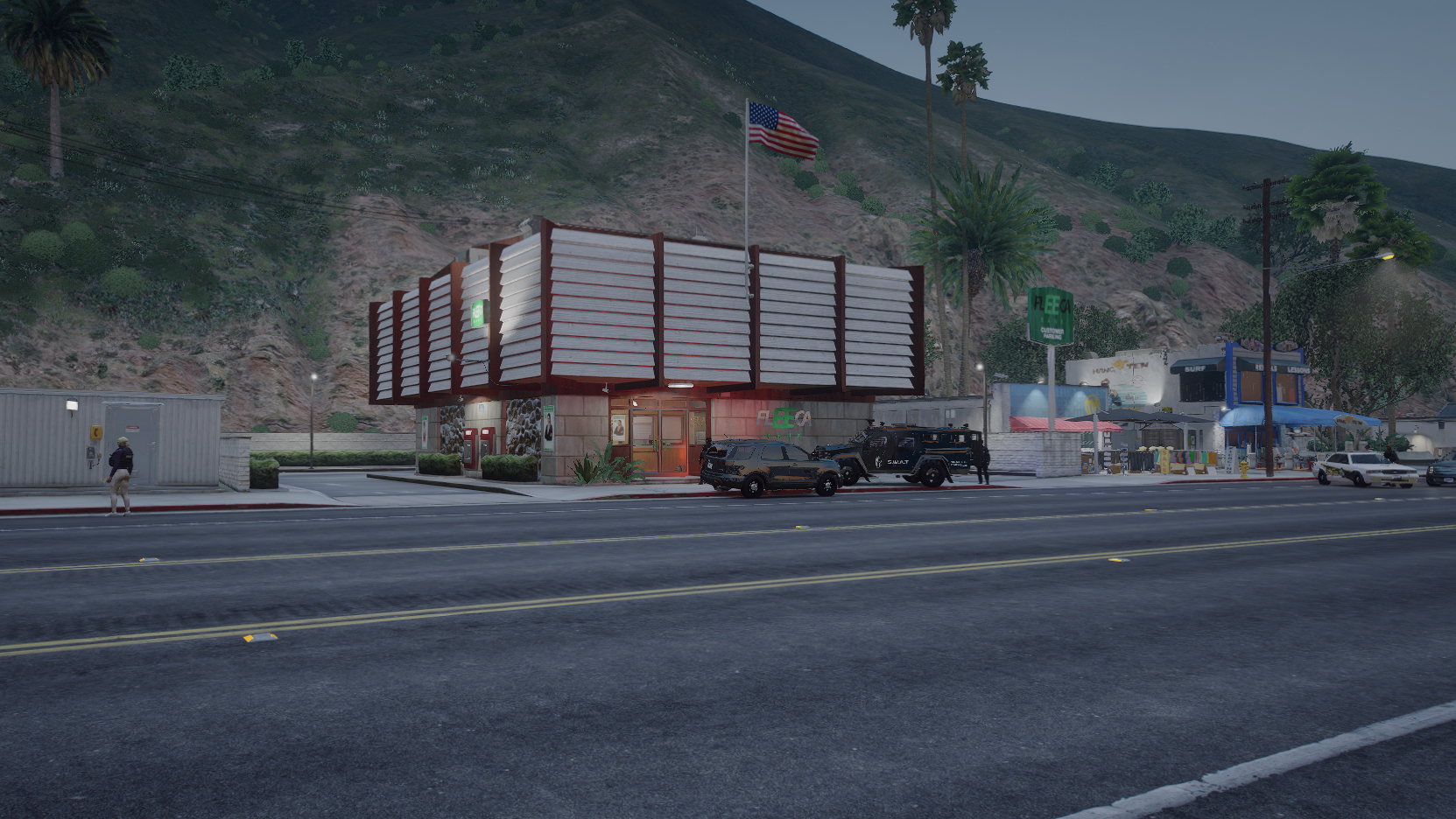 Justin Carr, who recently plead guilty to Aggravated Battery and Evading Arrest, has allegedly broken out of jail and threatened the Judge involved in that case as well as the State Prosecutor. In a post to the digital court docket, Justin Carr stated:
"yo nerd judge and nick stevens, im out and coming to kill all of you lol. imma also need my good old friend barrett vitalis out of prison or else i will come after everyone you know and love. you have 4 days to meet my demands."

fugitive justin carr
Around 12:30am on the 20th, an account with the name "Justin Carr" tweeted out a bomb threat: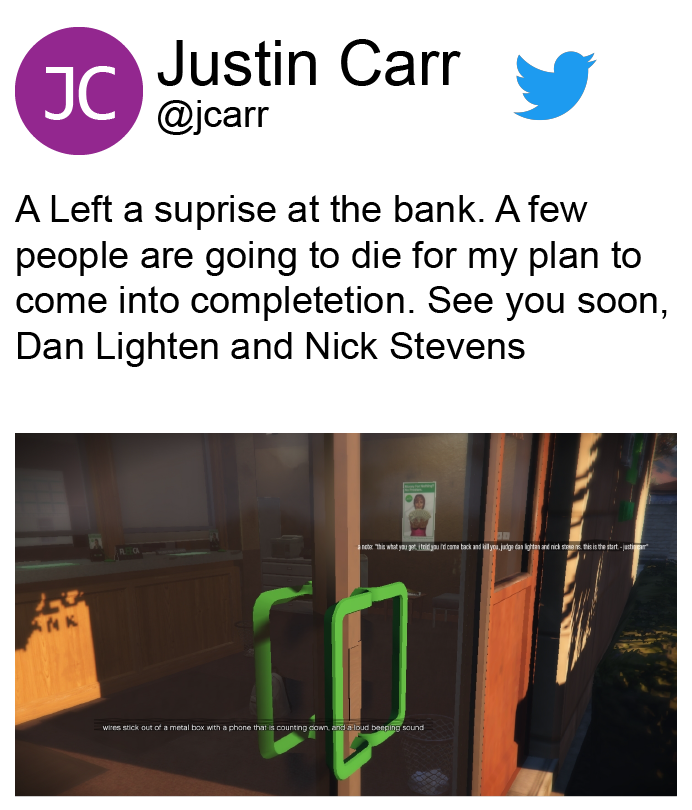 This was later confirmed with a tactical police response to the bank in Chumash. On Twitter, the account tweeted a number of other locations where "bombs" would be planted, including at hospitals, government facilities, and private businesses. Since his escape, an arrest warrant has been signed for Justin Carr, charging him with contempt of court, evading arrest, aggravated battery, uttering threats and performing a prison break. The sentence for these charges is 205 months imprisonment. No known additional charges have been added since the bomb threats.
According to a law enforcement source, Mr. Carr last seen wearing a "white bucket hat" and dark coloured clothing. An image was sent to the online court docket by Justin Carr showing himself in an all black outfit holding an axe on the southern face of Mount Josiah near Harmony and the Great Chaparral.
Police have yet to provide an official update regarding the incidents.