Barry's Tour Guide #2: The Templar Hotel, A View Worth The Climb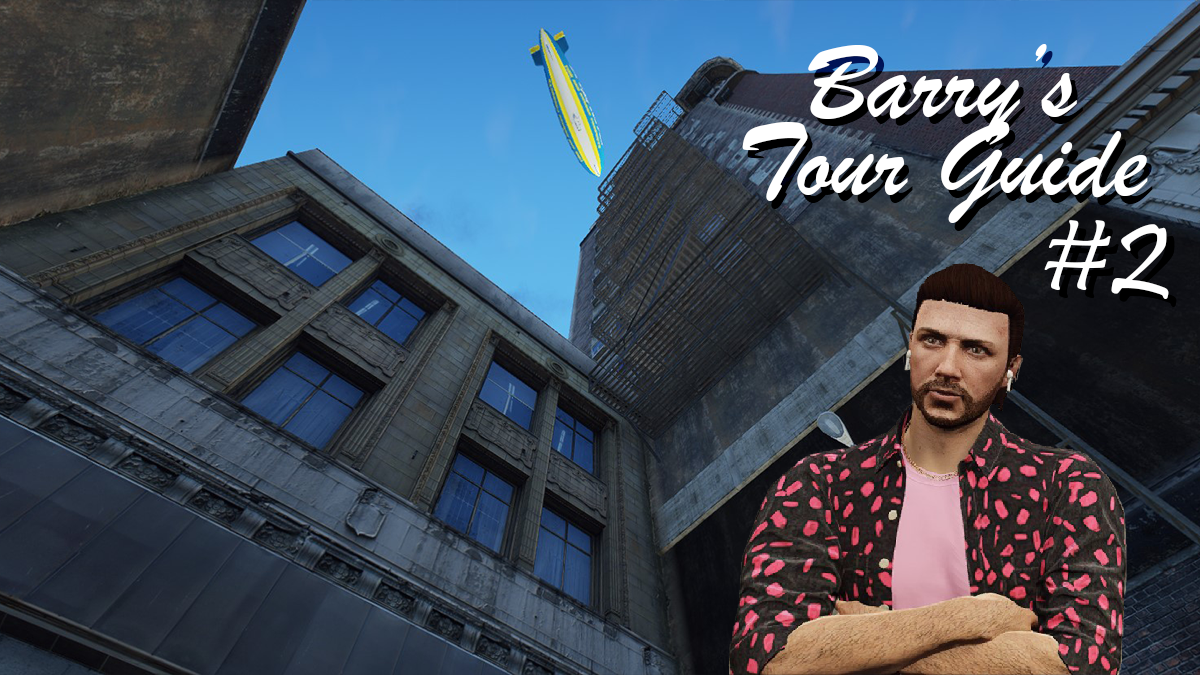 Welcome to issue #2 of Barry's Tour Guide! This series shines some light on interesting, weird, and beautiful locations around San Andreas that you may not know about, while giving insightful information on the history of these locations. Come with me and explore the expansive and diverse state that we all live in!
Today we explore a location that I visit pretty often: The Templar Hotel and its publicly accessible rooftop. Located right off Legion Square, the view that this building provides is absolutely stunning.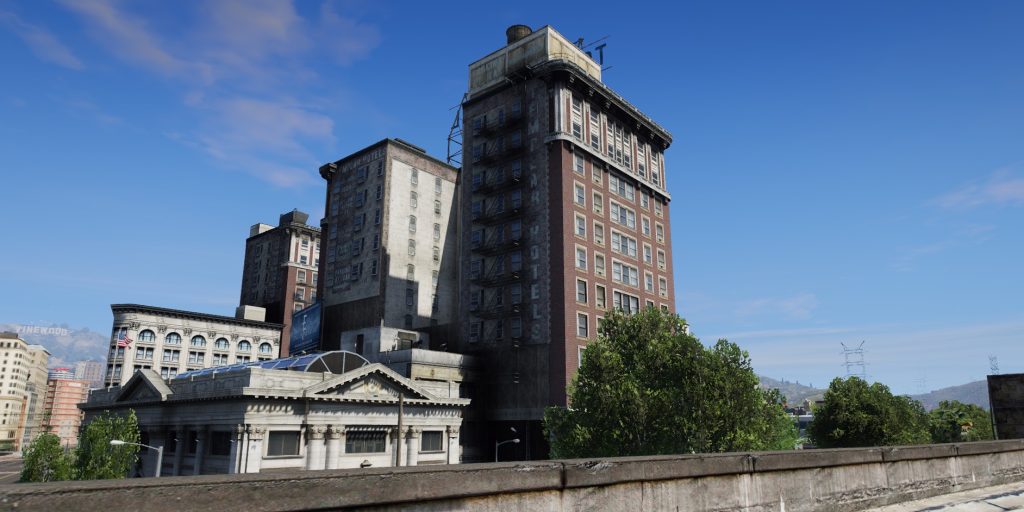 One aspect of this hotel that I love is its history. Looking to be built sometime between 1910 and the early 1920s, this building is similar to many apartment hotels which were common in population centers akin to Chicago when this particular one was built. The Templar would often house many middle-class tenants and was popular for having small units in a fairly attractive building. This provided citizens with the opportunity to live in a desirable location of Los Santos that they would not be able to afford otherwise. 
The Templar apparently offered 900 rooms, which was advertised through paint on the side of the building along with multiple other services available at the time. Of course we can't forget the top of it all, the roof! The roof of this building is simple and gives a lovely view of the city, specifically Legion Square. What better way could you spend your afternoon than looking down upon the city that we all call home? This is the perfect location to spend your time "people-watching" as the world moves by. I've personally seen tons of events happen just on the street below this hotel. 
While this hotel does have three entrances, they've all been locked for quite some time now. The Templar has been closed to the public for nearly a decade already, and at the present moment it looks like that isn't going to change any time soon. Nevertheless, The Templar Hotel still remains a staple of 20th Century Los Santos' culture, standing strong for over a century.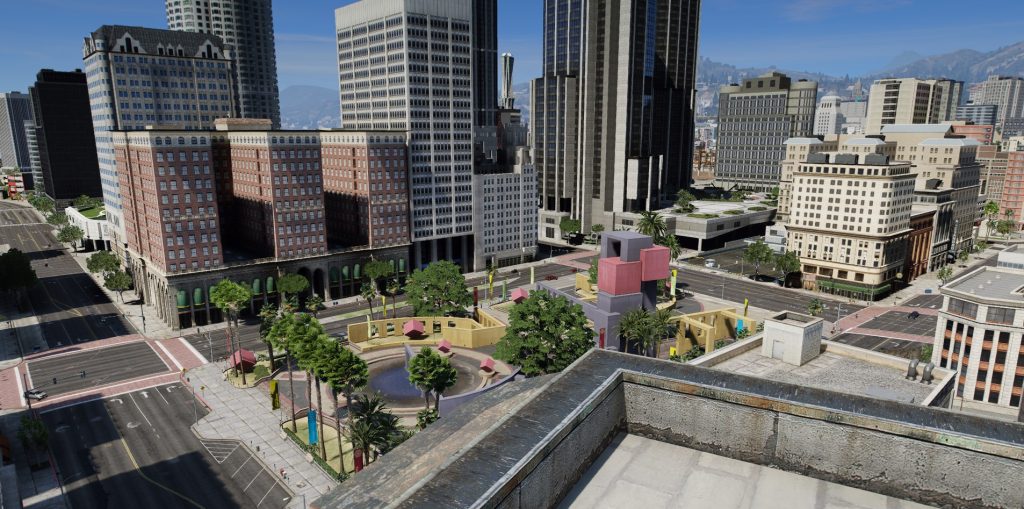 Stay tuned for the next issue of Barry's Tour Guide!
Do you have a location you'd like me to check out?
Text Me: 8312445746