What's Cookin' At Street Beefs 7?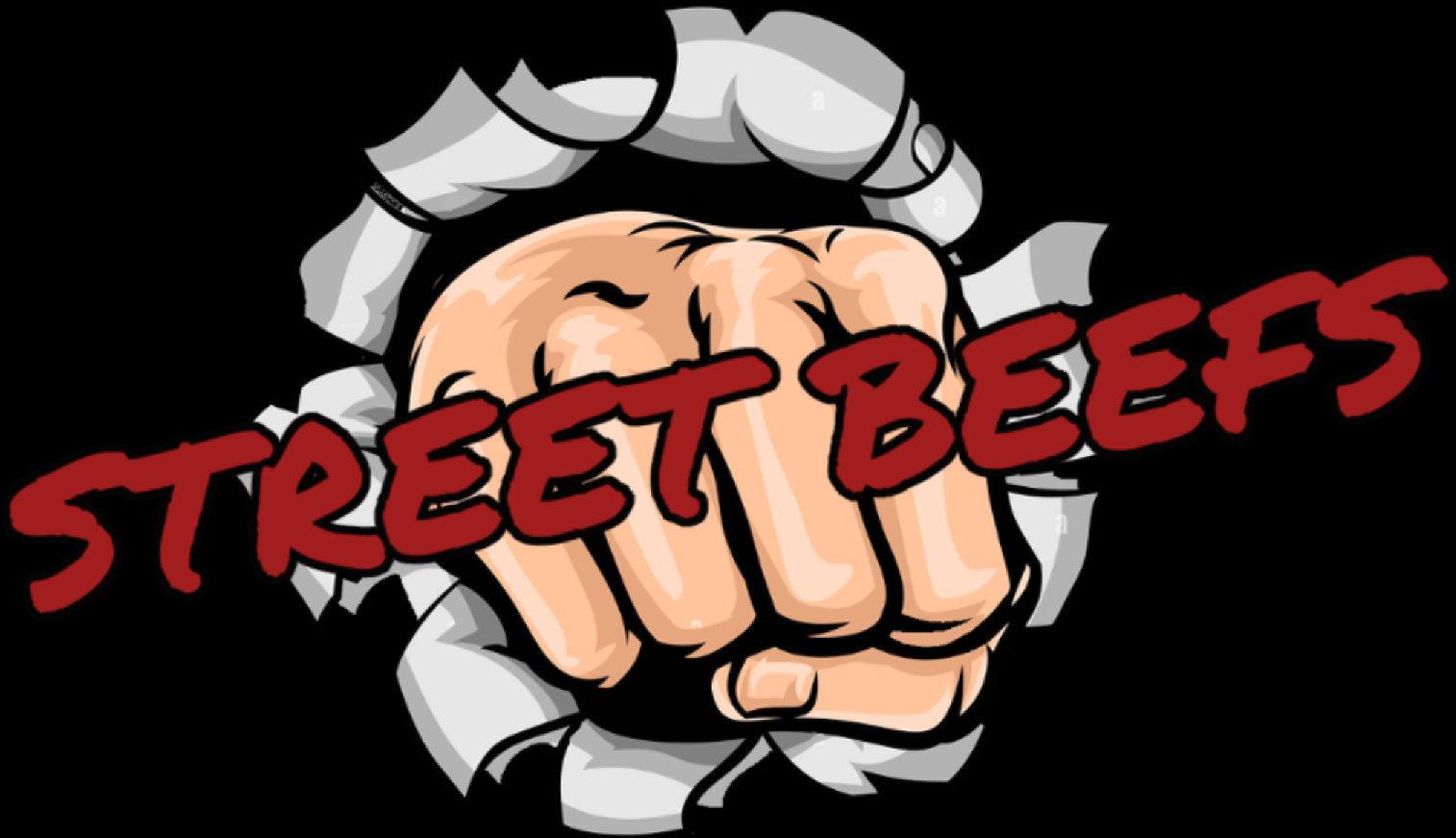 This week at Street Beefs, 10 people entered the tournament for the chance to win $25,000 cash. Among the competitors include many newcomers, as well as last week's winner Finley O'Sullivan and #1 contender to the Blood Night Bouts Blaine County Championship Maxis Taylor. Let's see how it went!
-ROUND 1-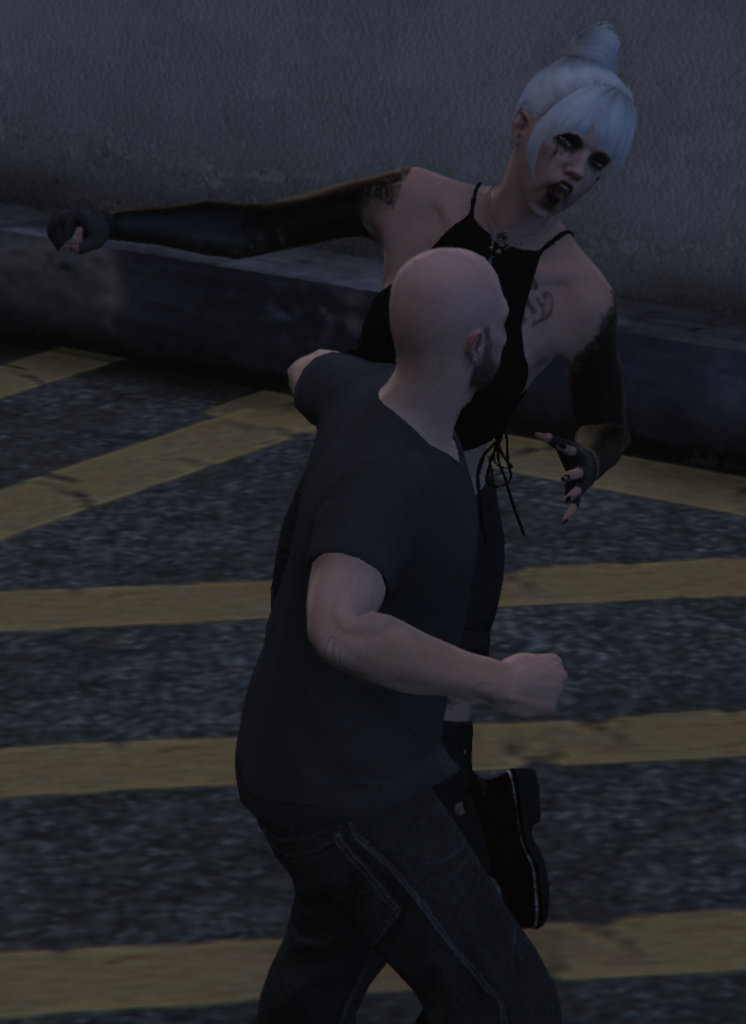 Fight 1 – Maxis Taylor Vs Frank
In the opening bout of the show, newcomer Frank takes on veteran fighter Maxis Taylor, appearing at Street Beefs for the first time. Maxis' technical fighting expertise was on full display right off the bat, with overhead swings and jabs that overwhelmed Frank. Eventually a huge uppercut brought Maxis into the second round! (Maxis W)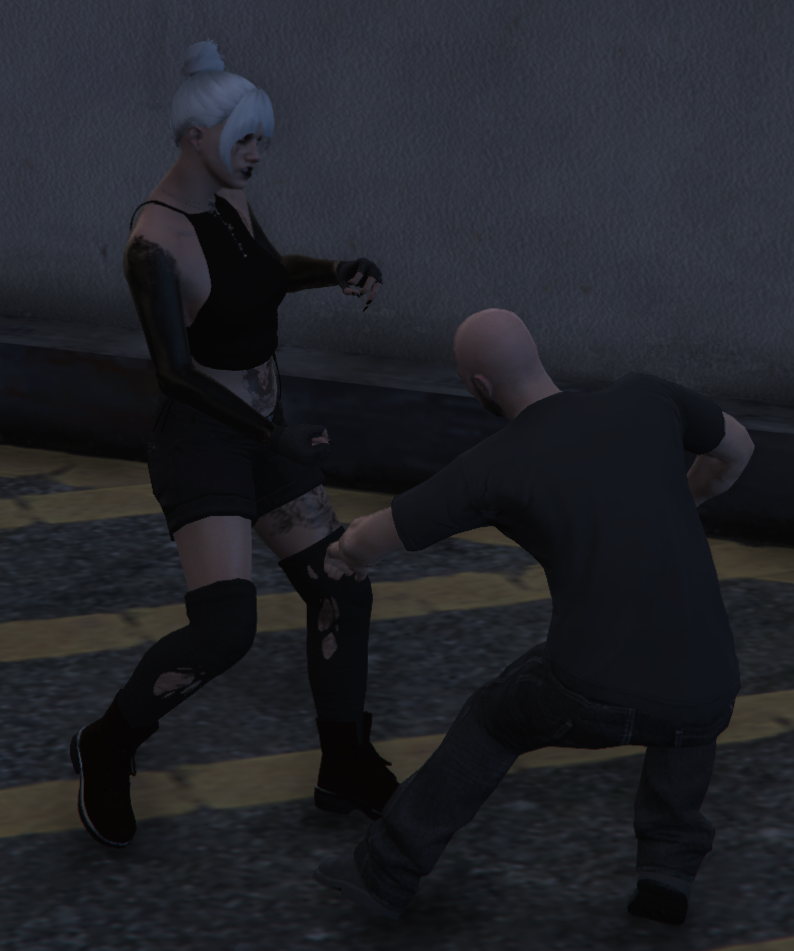 Fight 2 – Mike Hunter Vs Lou
Another newcomer enters the fray in the first round, taking on Mike Hunter in his third Street Beefs appearance to date. Both fighters demonstrated a lot of aggression with plenty of shoving and stomping, but Mike got more stomps in when it mattered and walked away with the win! (Mike W)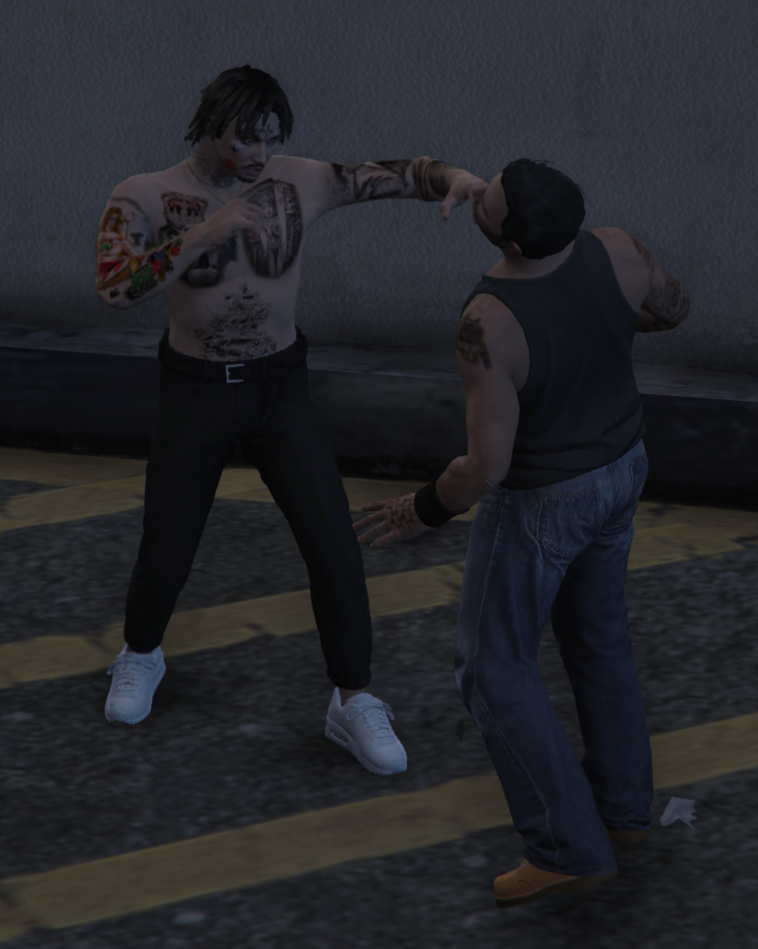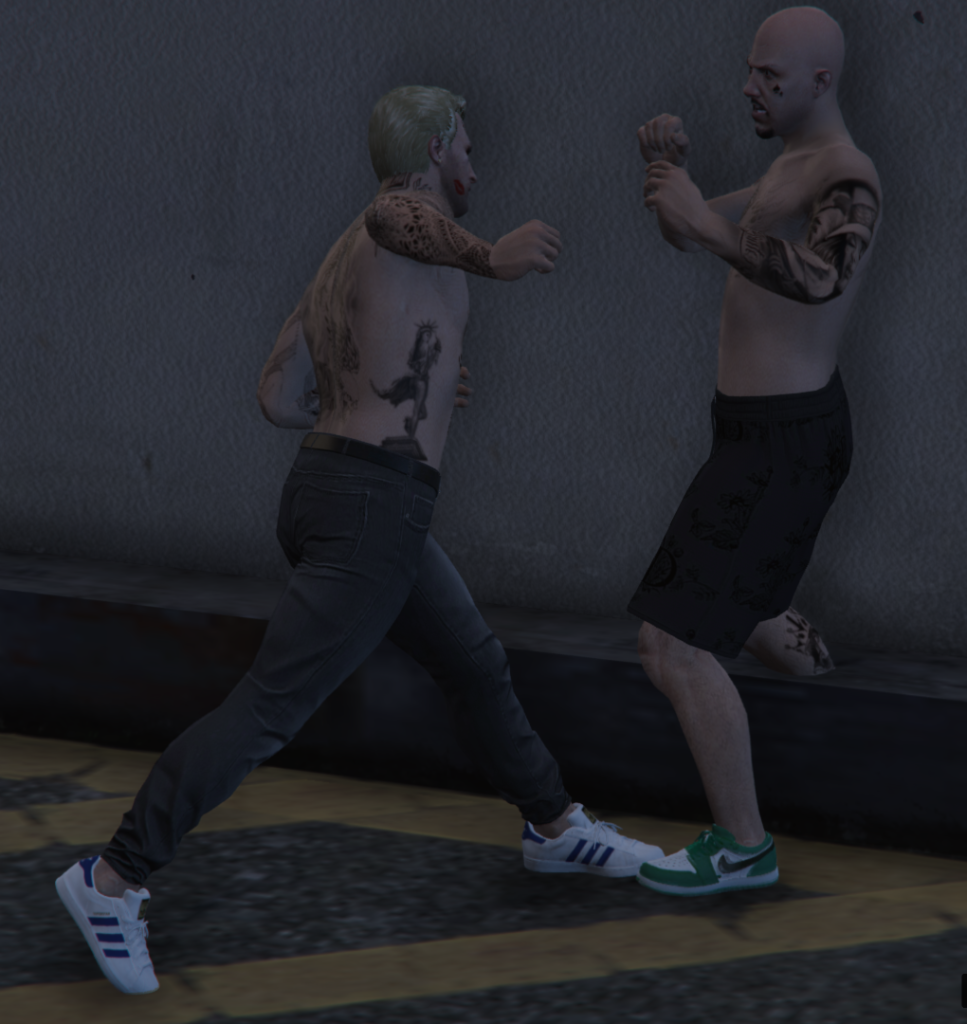 Fight 3 – Finley O'Sullivan (C) Vs Vlad Czaroski
Hardcore Comic Store's head dungeon master Vlad also made his debut in Street Beefs, being thrown into the deep end against the hyper-aggressive champion Finley. Vlad held his own for a while, but overall the power and speed of O'Sullivan was too much for him to handle. (Finley W)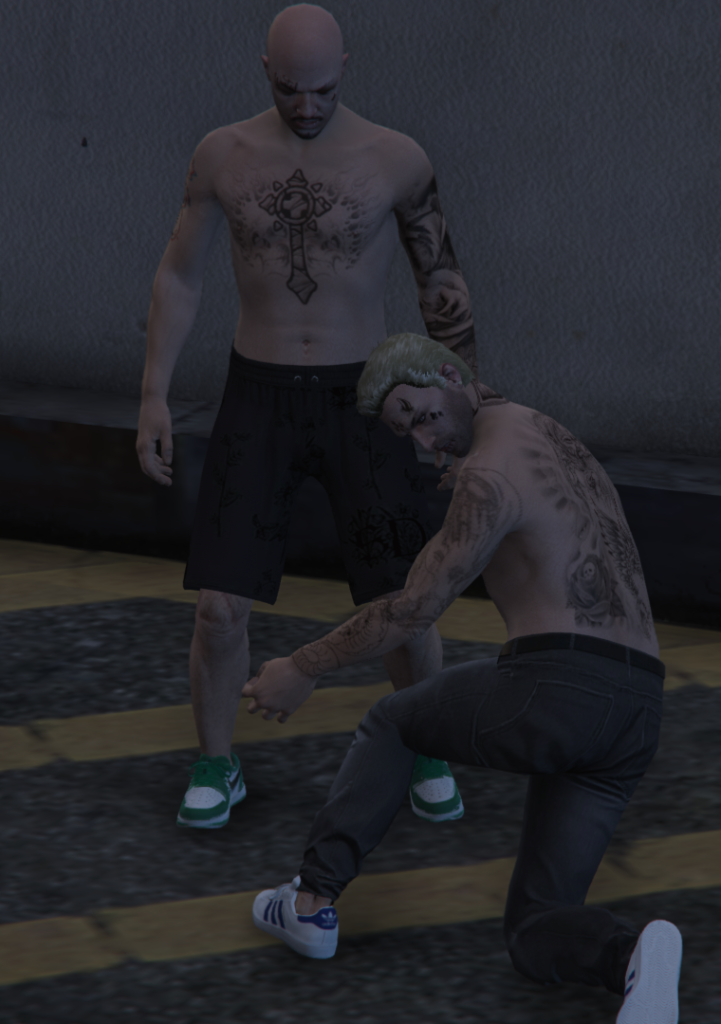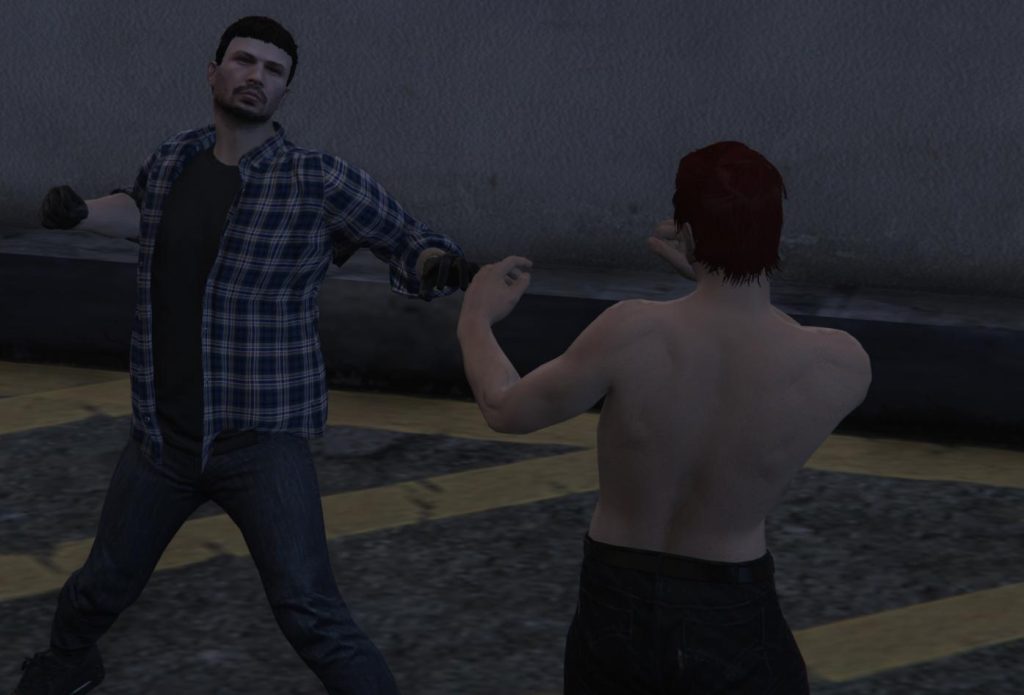 Fight 4 – "Legs" Vs Blake Fisher
Two fighters who are familiar with the Street Beefs style are up next in a very closely contested bout. Both men got heavy hits in and hit expert counters, and they each had heavy support from the crowd but in the end Blake managed to sweep "Legs" off his feet. (Blake W)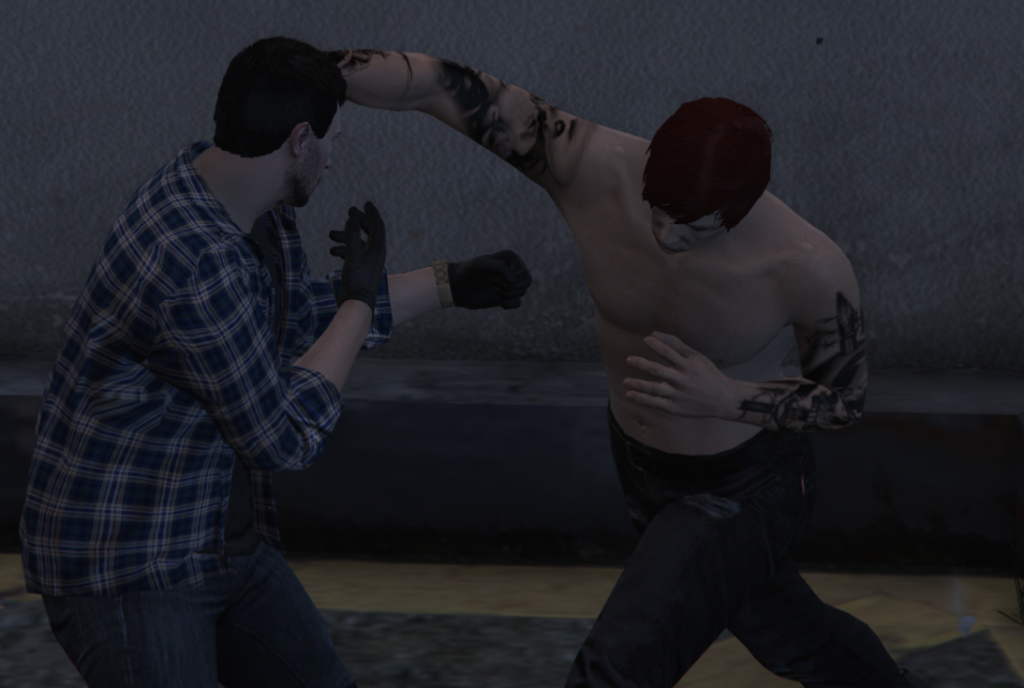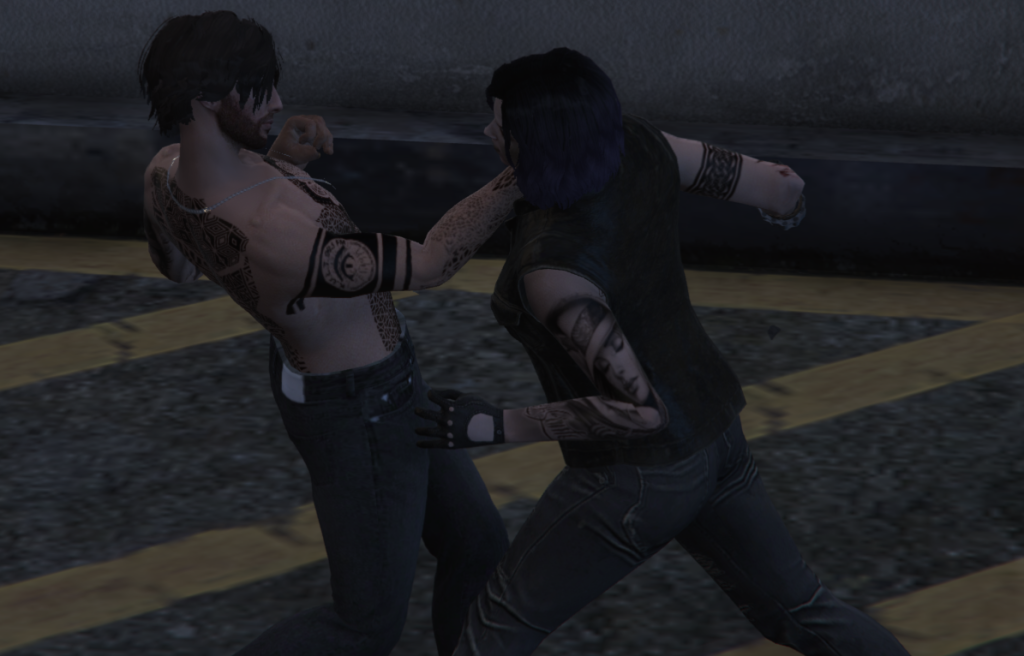 Fight 5 – Aria Thorne Vs Jarl
A show-stealing performance from these two competitors in the final fight of the first round. Jarl entered the show last minute and was determined to prove himself, throwing out a volley of technical strikes. Unfortunately for Jarl, power won over technique in this instance and the more aggressive style of Thorne allowed her to progress to round 2! (Aria W)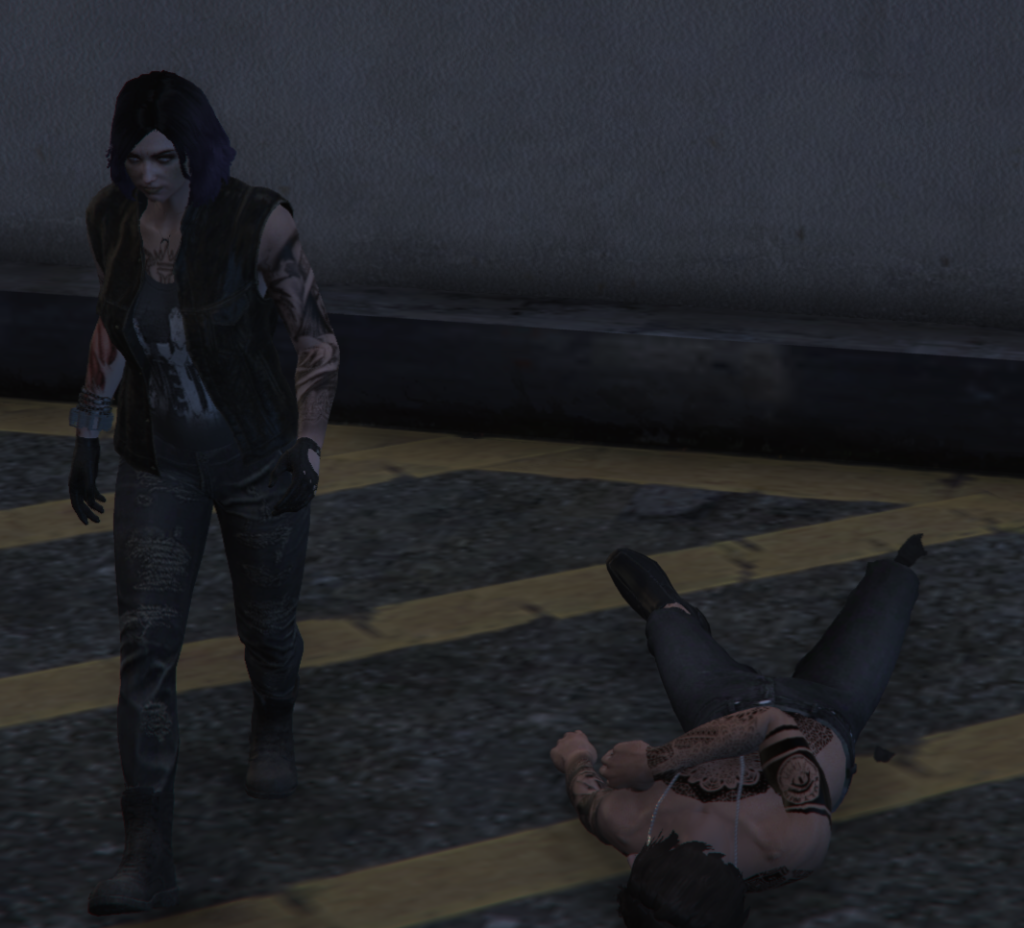 -ROUND 2-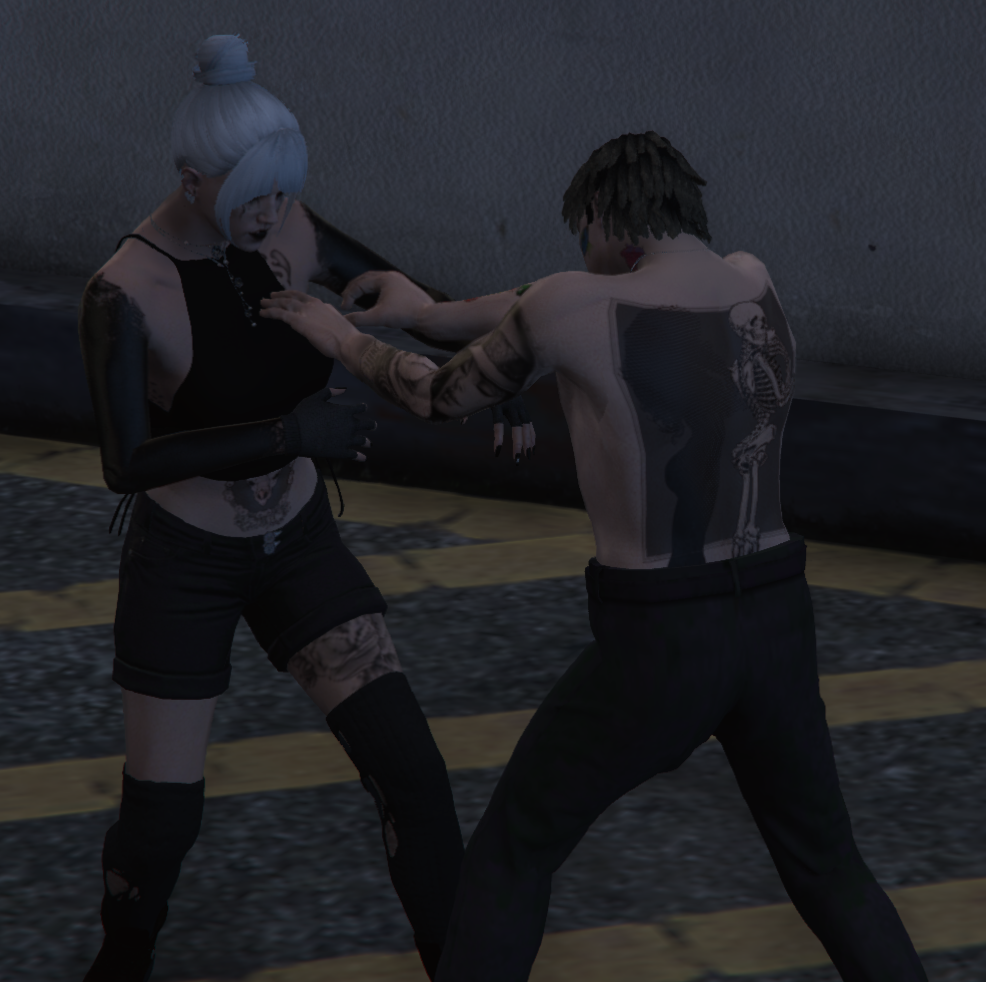 Fight 1 – Maxis Taylor Vs Mike Hunter
Styles clashed in the opening bout of round 2. Not too dissimilar to the previous fight, the octagon fighter Maxis struggled to deal with the aggression and dirty tactics of Hunter. Eventually, Maxis was forced to resort to stomps and shoves of her own, but it was too late. Mike picks up a win which many would consider to be an upset! (Mike W)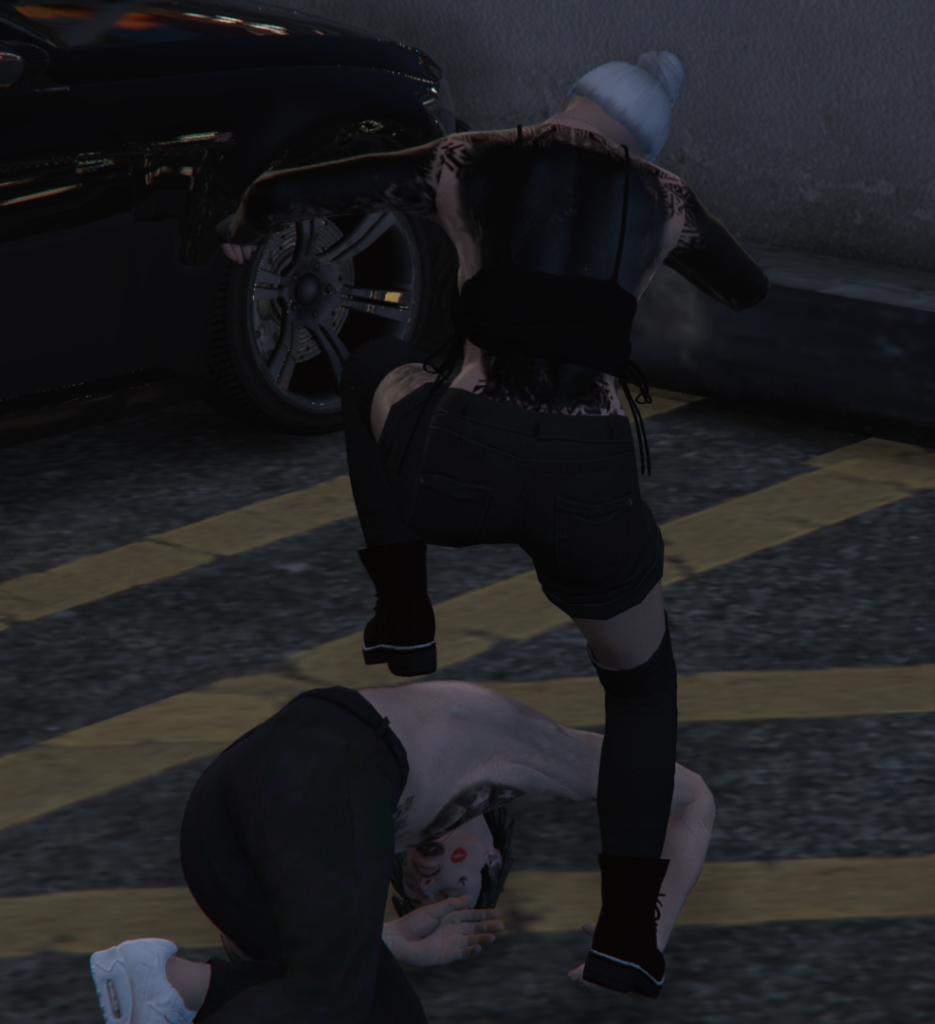 Fight 2 – Finley O'Sullivan(C) Vs Blake Fisher
In a very close back-and-forth affair, Finley showed that he is the embodiment of the Street Beefs fighting style, with his signature fast and hard punches with a degree of stomping thrown in. Blake got in a lot of major hits, despite a member of the audience remarking that his stance "makes him look like a boxer from the 1950s". The classic Pugilist form was not enough, however, as Finley advanced to round 3 to take on Mike Hunter! (Finley W)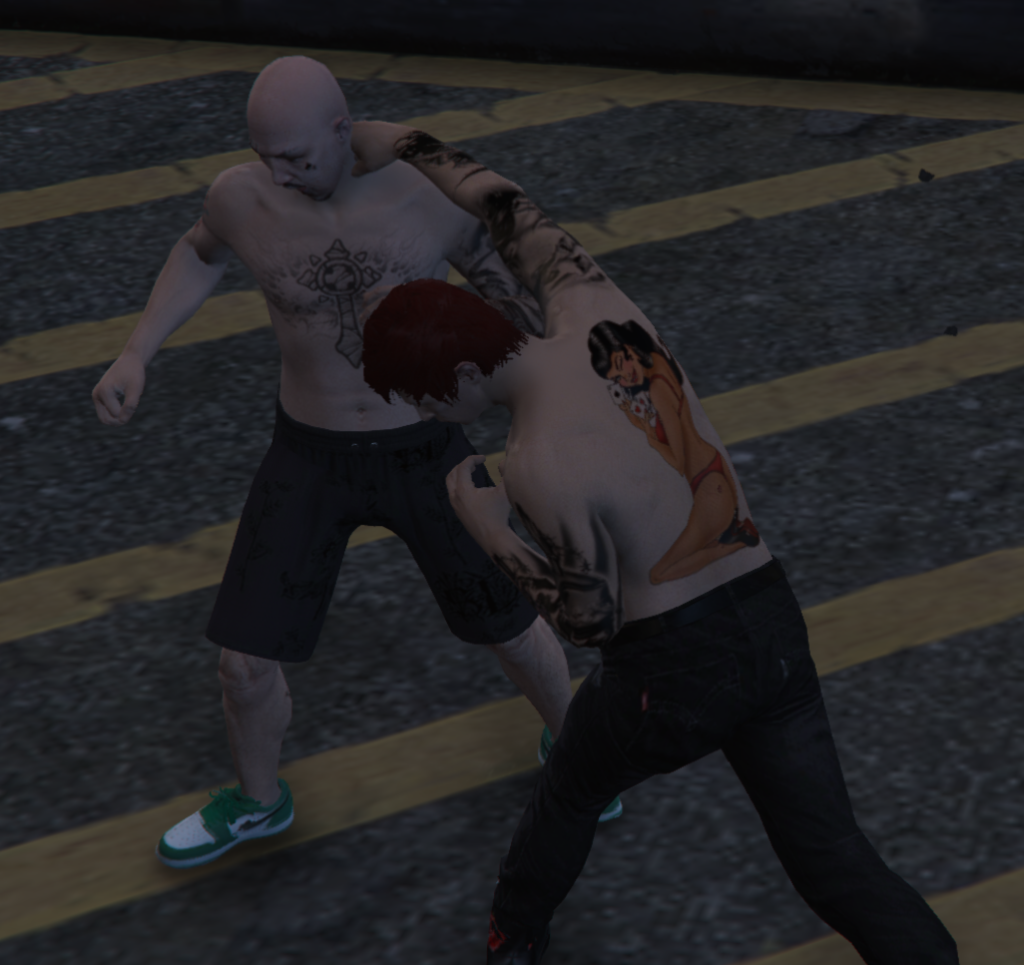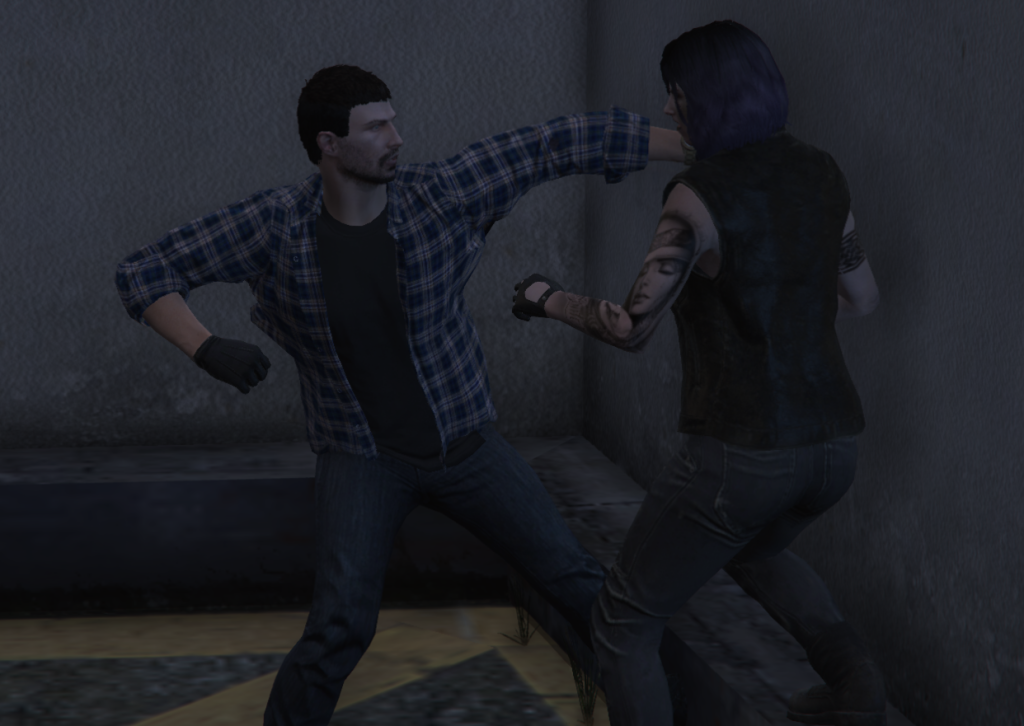 Fight 3 – Aria Thorne Vs Legs (Stand-In)
Despite losing in the previous round, "Legs" enters the tournament for a second time as a stand-in to fight Aria, due to there being an odd number of competitors in the round. While a stand-in cannot advance in the tournament, on a win their opponent is eliminated and there will be an even number of fighters again. "Legs" put up one hell of a fight in this situation. For a second it seemed as if the fight had ended in a Double KO, but Aria rose to her feet before being declared knocked out and earned herself an opportunity to reach the finals! (Aria W)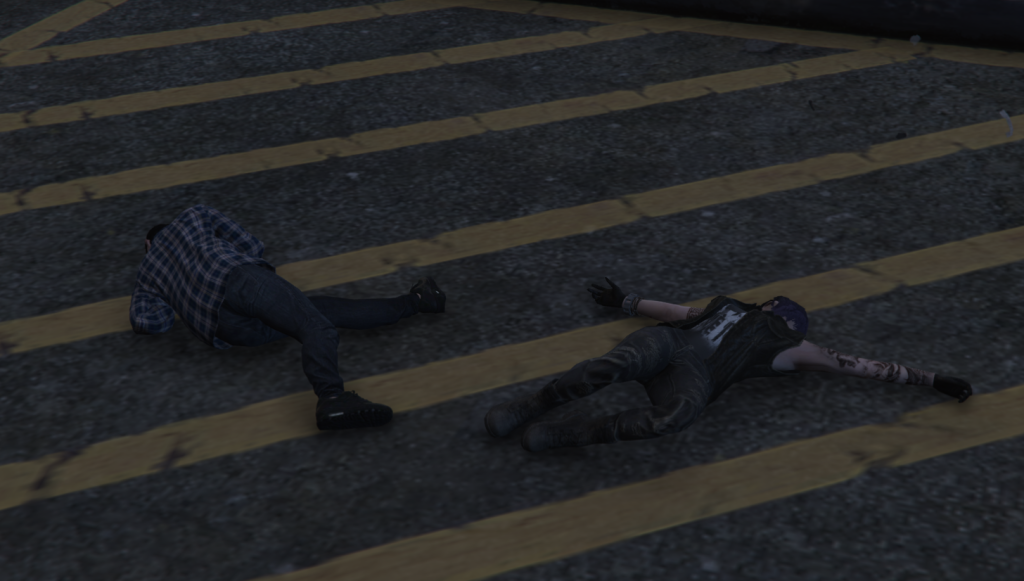 -ROUND 3-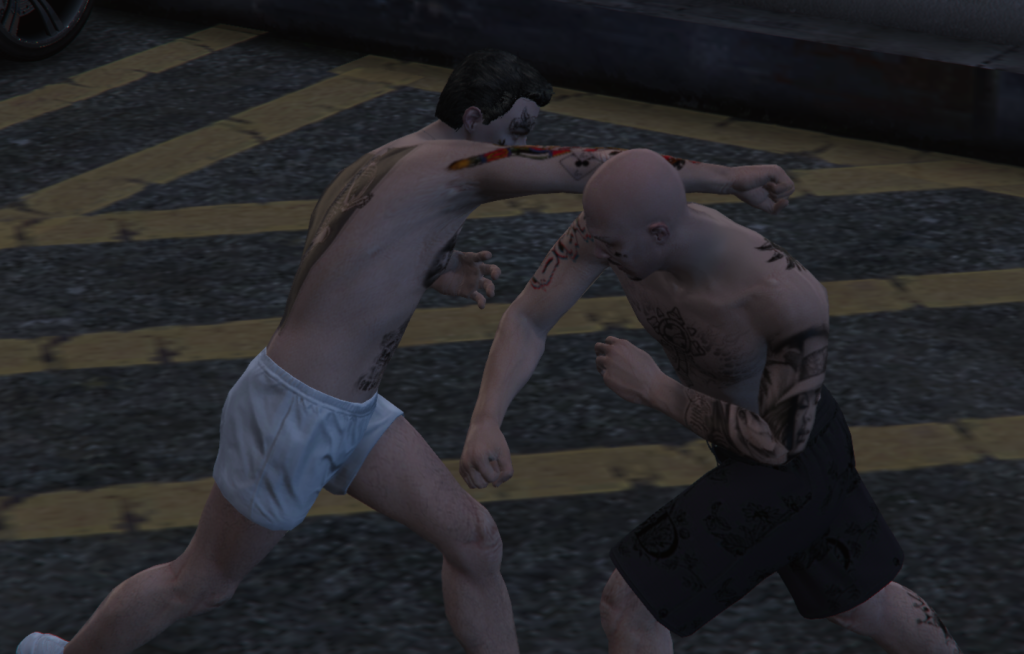 Fight 1 – Mike Hunter Vs Finley O'Sullivan (C)
Two experienced fighters go at it in this round. Mike declared that he needed the money to buy "creams" and decided to get serious. He removed his pants and tied back his hair, perhaps hoping to distract O'Sullivan with his body, as one spectator remarked. This plan did not pan out, and Mike was stomped into the ground by the defending champion. (Finley W)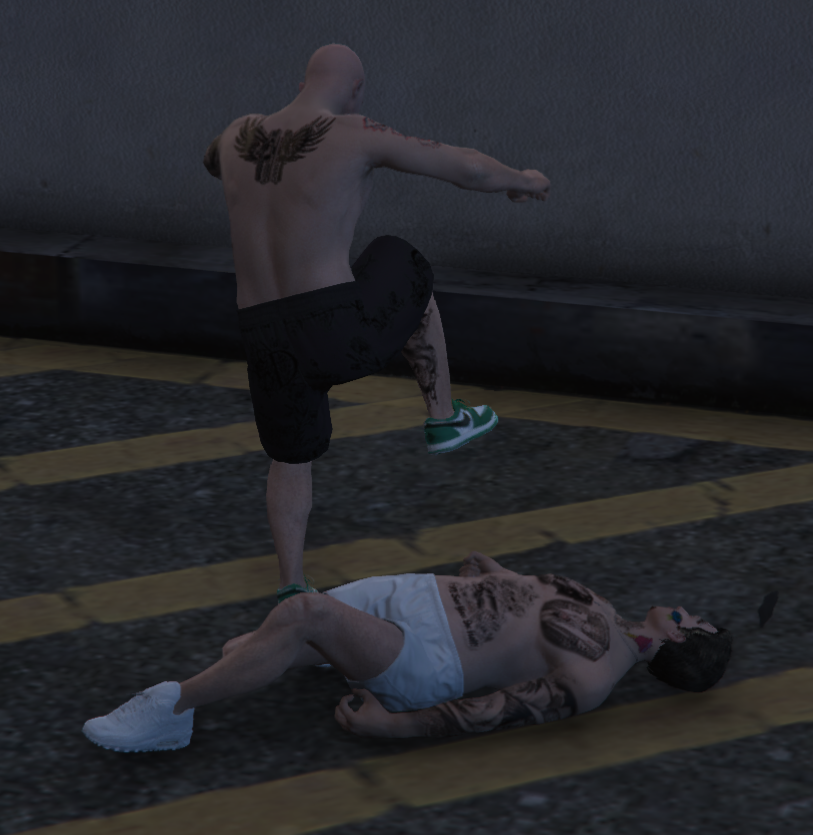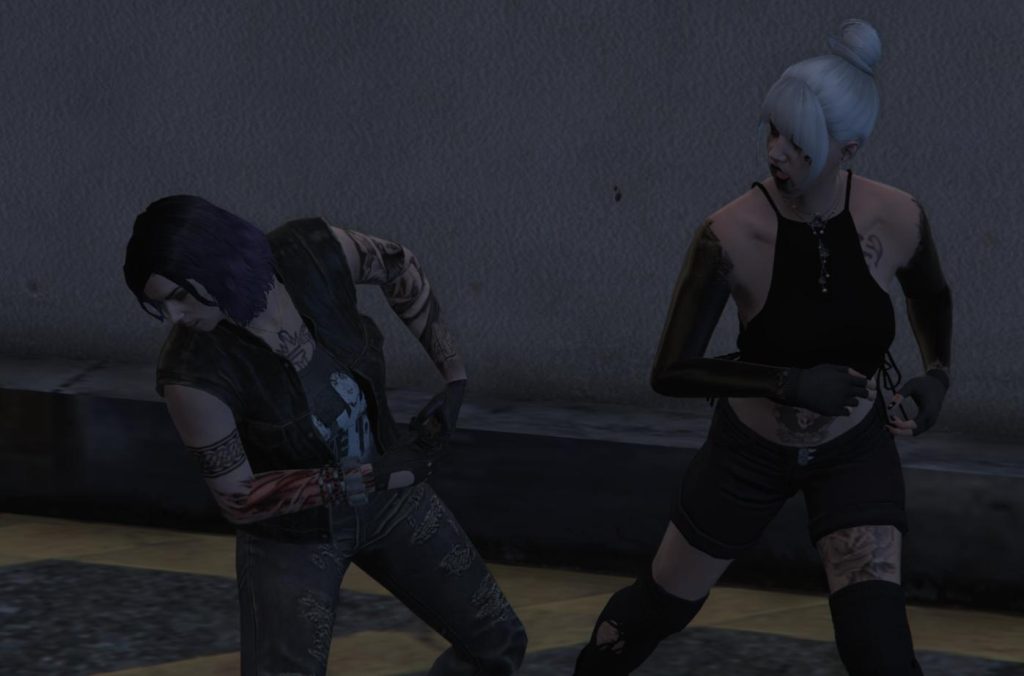 Fight 2 – Aria Thorne Vs Maxis Taylor (Stand-In)
Aria drew the short straw with this veteran stand-in. Seemingly un-phased by her previous defeat to the recently eliminated Mike Hunter, Maxis came into this fight with a new lease on life, throwing jab after jab after uppercut after hook. Aria held her own but could never predict what kind of punch Maxis would throw next. (Maxis W)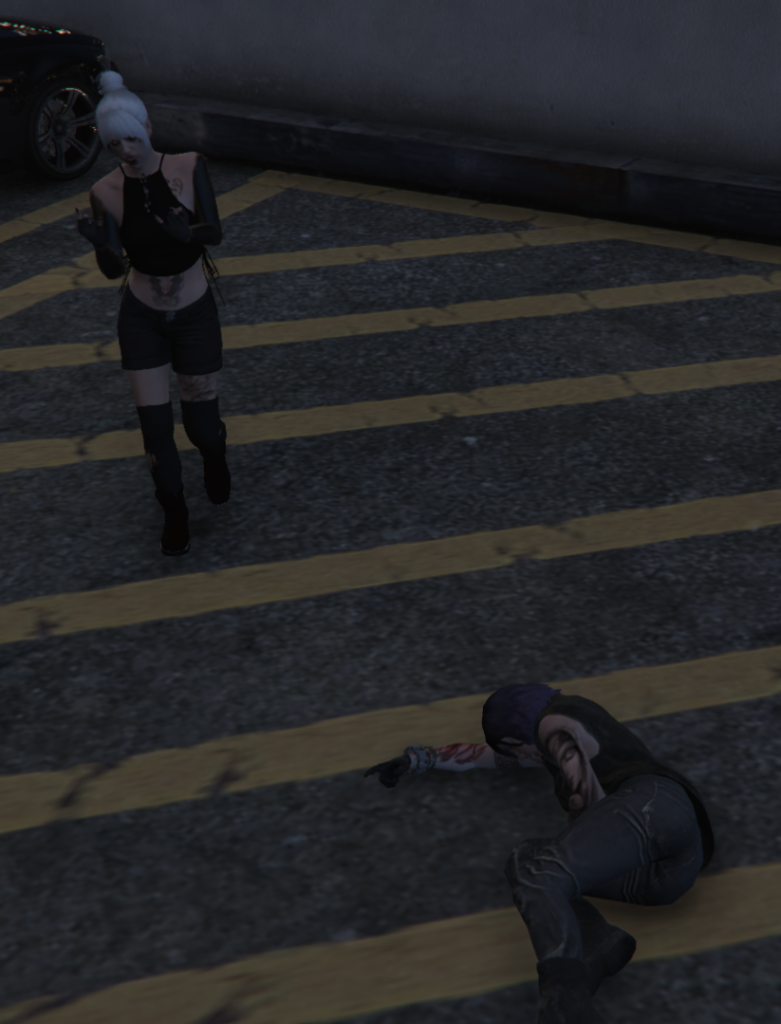 As mentioned previously, stand-ins do NOT get to progress into the tournament if they win, which means that technically, Finley O'Sullivan won this show by default. However, the defending champ didn't want to win that way and accepted a proposition from showrunner Ronan Mcfall to fight Maxis for $30,000.
-FINAL ROUND-
Maxis Taylor Vs Finley O'Sullivan (C)
Up to this point, O'Sullivan had not fought anybody as technically sound as Maxis in this tournament. Maxis threw elbows, jabs, and uppercuts from angles that it seemed Finley had never seen before. Finley got plenty of heavy hits in and dodged many of Maxis' strikes, but he failed to dodge the one strike that mattered as it sent him flying into the back wall, knocking the former champion out for an exciting finish. (Maxis W)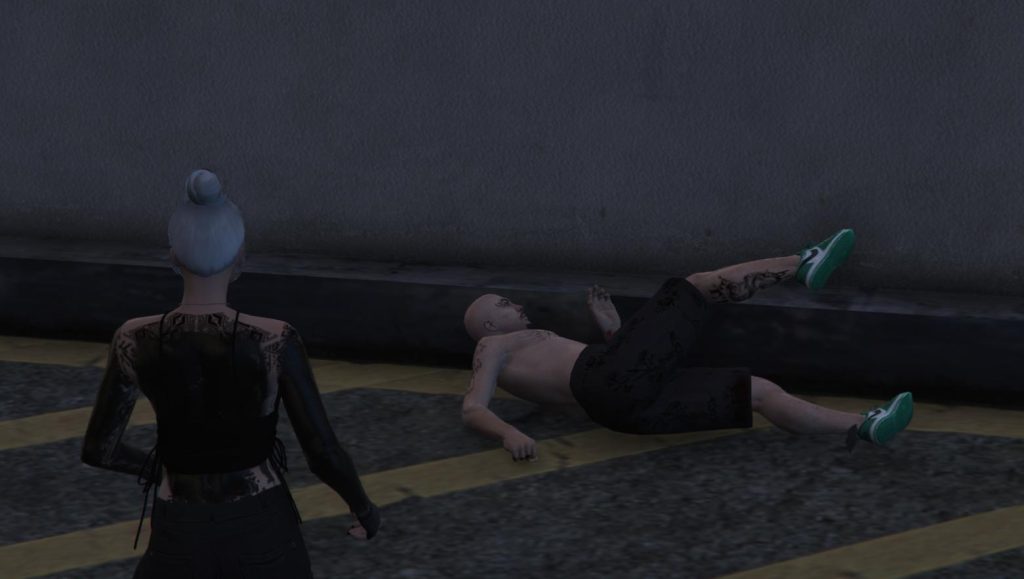 Maxis Taylor is the winner of Street Beefs' seventh show! After the show ended, a bonus Battle Royale was won by Giancarlo Young. The champion Maxis declared she would split the prize money with both Finley O'Sullivan, the technical winner of the tournament, and Mike Hunter, who eliminated her from the tournament in the first round. What a good sport!