Too Early To Judge? District Court Appointment Triggers Eligibility Questions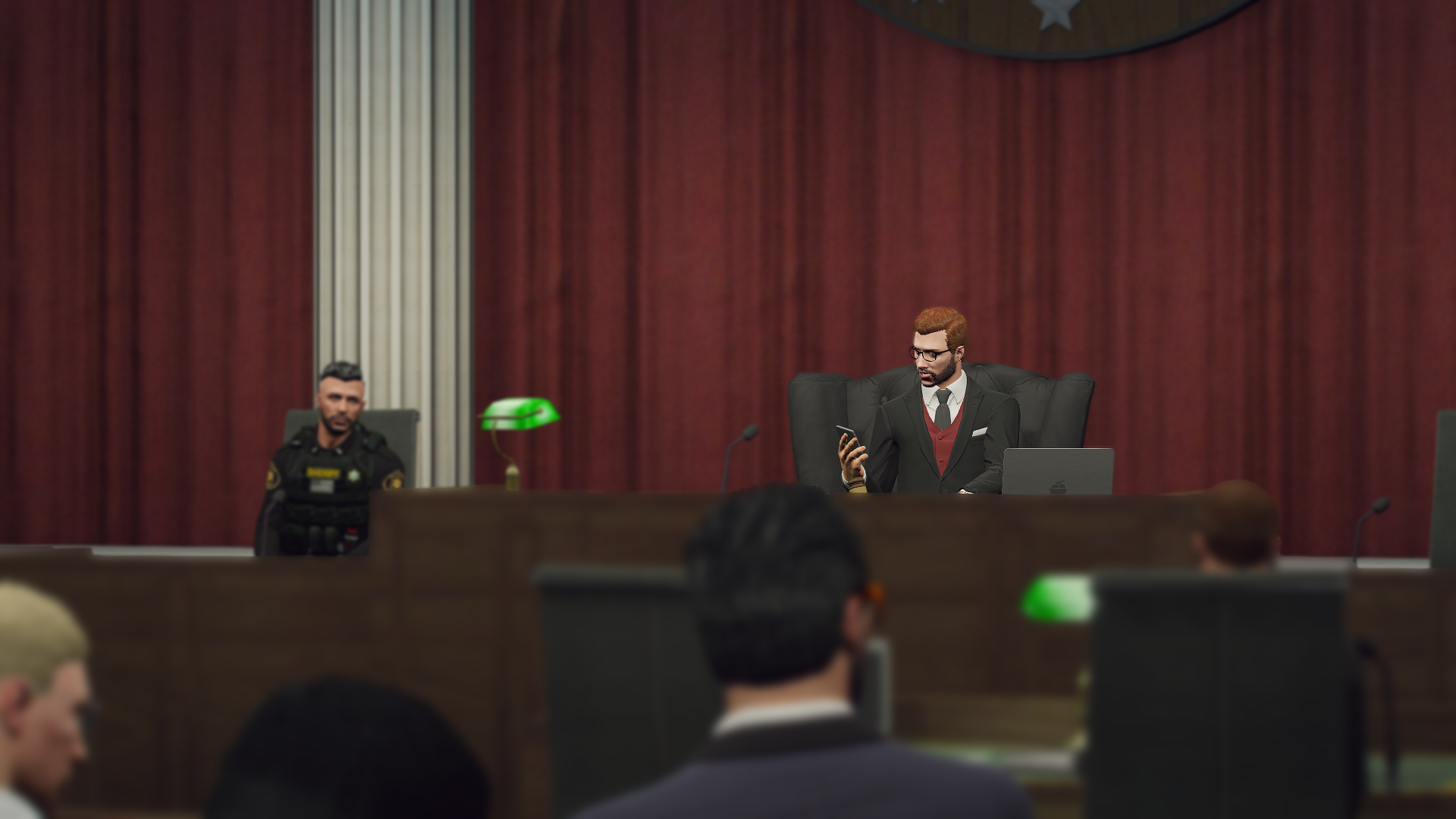 DEL PERRO (WZL) — Weazel News has obtained information regarding the questionable appointment to the District Court of San Andreas last month. The allegations state that Magistrate Alfie Young, who has been a judge since 14th of April, was appointed in violation of a law which prohibits members of the BAR Association from becoming judges until 90 days have passed since their completion of the bar exam. 
The law, H.R. 106 – District Court Act of 2022, specifically states in Section 5: "The Citizen must first be a Member of the San Andreas BAR Association for at least 3 months (90 days) and must be in good standing at the time of appointment." According to our sources, Judge Young completed their bar exam on the 30th of January, receiving BAR license SA0165. This means their appointment on the 14th of April would have been a violation of H.R. 106, coming 16 days before the 90 day minimum period was completed.

According to source documents obtained by Weazel News, Chief Justice John MacLamar personally administered the bar exam for on the 30th of January, indicating he knew exactly when the Magistrate candidate became BAR-certified. H.R. 106 confirms that the Chief Justice personally reviews the District Court applications: "The Citizen then must submit an application to the Chief Justice, with the entirety of the San Andreas Supreme Court Attached."
Weazel News contacted the government for a general comment on the matter but they declined to address the matter, saying "Currently, the executive has no comment on this situation […] it will be addressed with our counterparts in the Department of Justice to determine if there is further investigation or action needed."
The ramifications of a judicial appointment which potentially violates the law aren't completely understood just yet, as there is not precedent for such an occurrence within the state. However, our legal team at Weazel News has advised that in such a case, decisions rendered by unlawfully sitting judges could be subject to potential reversal by the appellate court, as they wouldn't have the legal authority to do so. While it remains to be seen what the outcome will be, these revelations could have a far-reaching impact on the San Andreas judicial system.
Contributions to this article were made by Weazel Corp Executive Vice President Mickey Rivers.