Former Governor Paxton Confirmed To Run For State Legislature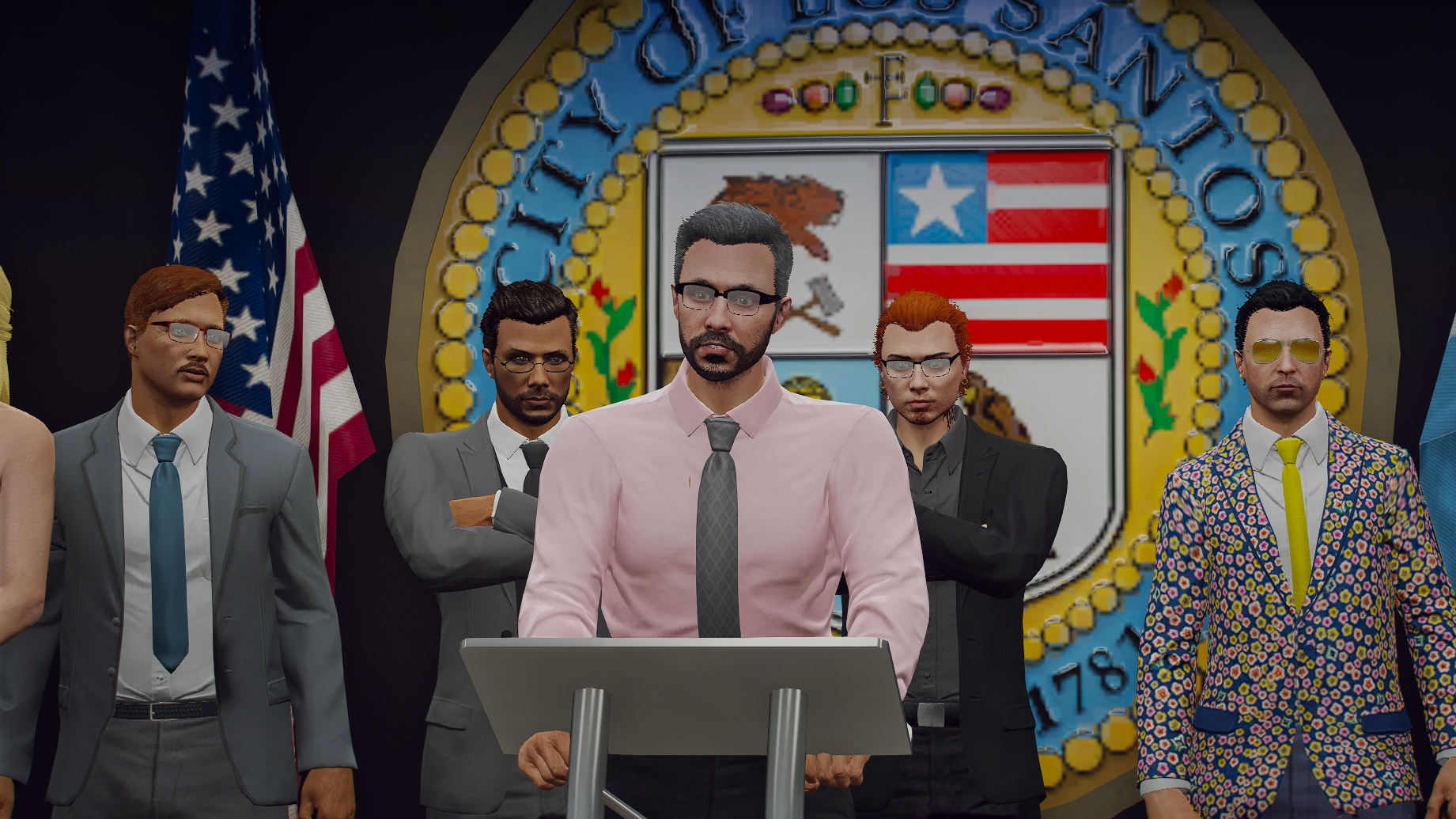 DEL PERRO (WZL) — James Paxton (NAPP) is confirmed to run for the Legislature in the upcoming May election. Weazel News reached the former governor for comment:
While I am enjoying my life as a private citizen, I think what the State Legislature needs right now is a strong leader with experience and knowledge in legislative affairs. This past term has been marred by legal drama and legislative blunders leaving marks on the Government. I think my past experience in the Legislature and Executive puts me in a position where I can fight for the hard working people of this State, and help to bring respect back to the Office. While I am looking at all of my options still, running in this next election is something I am considering very strongly.

I am pleased to inform both of you that I intend to run in the next San Andreas General Election for the position of State Representative.

Former Governor James Paxton
The former Governor intends on stepping back into the political sphere after a three month hiatus. Back in September 2021, Mr. Paxton (NAPP) rose to the governor's office after a term in the first State Legislature, winning the governorship by a slight 4.93% margin. With this latest development, he has also established a new political party, releasing a statement in this regard.
I am pleased to announce to the News Organizations, if either are interested, that I am founding a new Political Party in the State of San Andreas. In both of my prior elections, I ran as an Independent – someone who was staunchly against the concept of Political Parties. I have in recent weeks discovered that it seems being a member of a Political Party is all of the rage – and a movement I did not want to miss out on. So with that being said, I announce to you, the San Andreas Not a Political Party party (NAPP).

Our Platform is simple: We do not have one. While I do not expect that this party will be revolutionary by any means, I think it is a step in the right direction in representing those of us who do not wish to be represented by a normal Political Party.

James Paxton, Leader, SAn Andreas Not a Political Party
Stick with Weazel News as we bring you more updates on the upcoming election.