Growers Farm: A Place to Grow for a Second Chance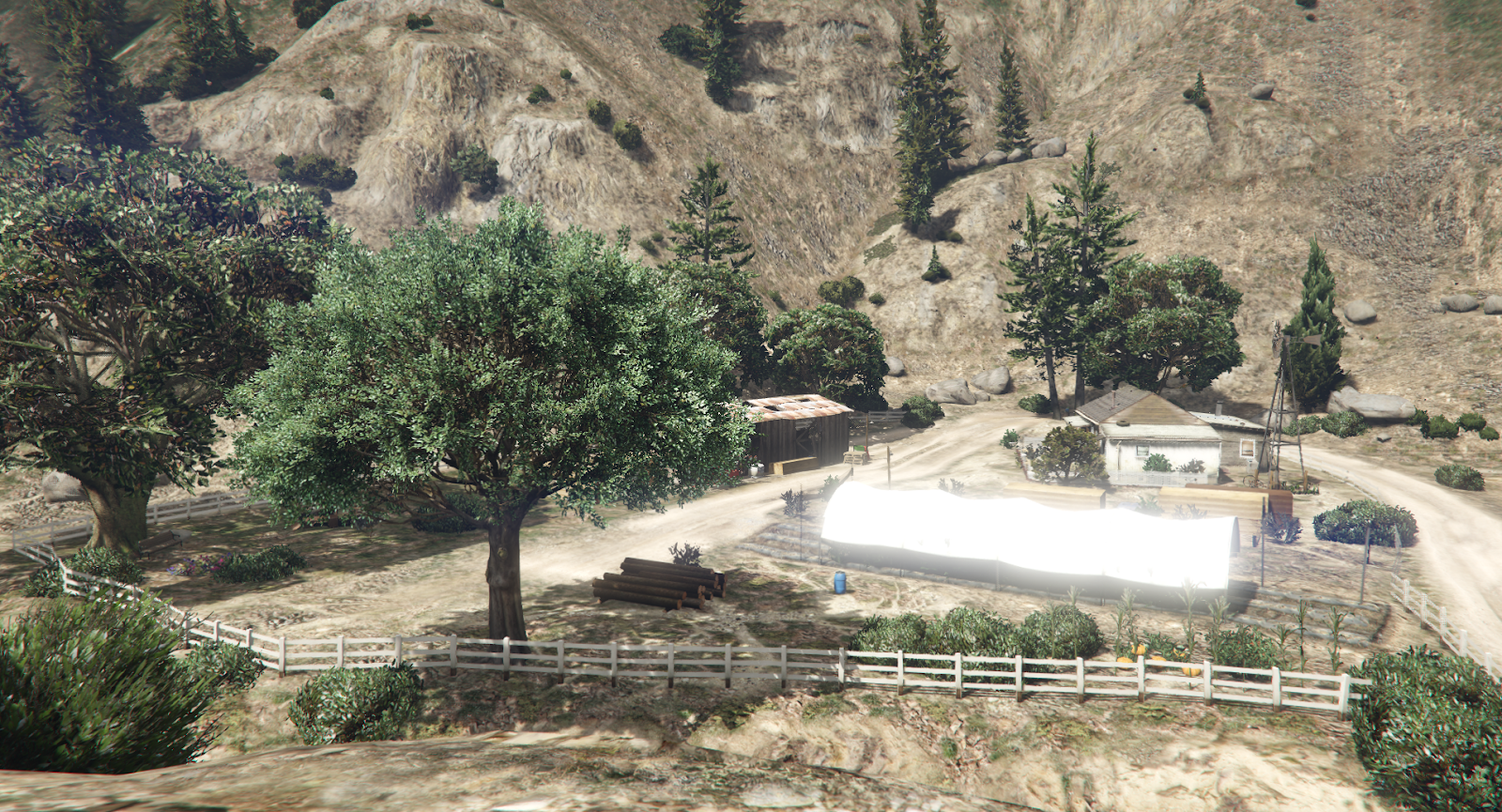 Writing and photography by freelance journalist Maxis Cauldwell
Grapeseed, San Andreas – Have you ever wished for a second chance at life? A chance to take what you know and make a new path? For many of us, it is easy. You can quit your job at any moment, you can find new friends, and you can even achieve an education in whatever your heart desires. But, what about those who don't have this option? People labeled as criminals, drug addicts, and other labels with intense social stigma often feel like they don't have any other options. But to anyone reading this or if you know someone who may want a chance to start anew, Growers Farm may be the option you need.
Located northwest of Grapeseed, on a small trail near the Senora Freeway, this humble little farm offers ample opportunity for individuals to take their lives in a healthier direction. Growers Farm was founded by Reeta McNeal (Program Director & Therapist) and Jericho Bane (Outreach Director). The program was founded due to Reeta's personal experience with recovery and rehabilitation. When recounting her personal experience she stated, "The one thing though that was a struggle the most for me was how isolating it was, and dealing with the stigma of my past." Reeta McNeal and Jericho Bane wanted to create a place that was safe, peaceful, and could offer a community so that other people wishing to rehabilitate didn't have to feel the same way they felt during their own healing processes.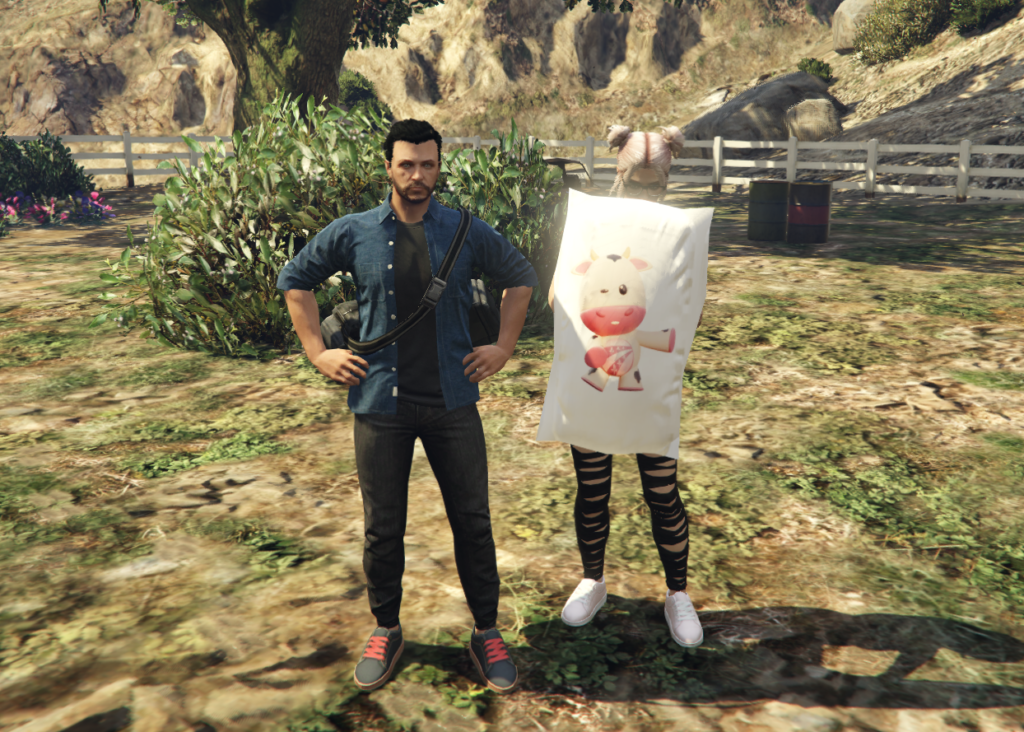 They have plans to begin community outreach, ranging from an event they are planning on March 12th in Paleto to direct action within the communities of San Andreas. They will open free lunches for the public as well, where excess produce and products from companies are given to anyone who stops by to help introduce people to the farm, and to hopefully show that healing and rehabilitation aren't as scary as it may seem. On the farm seasonal plants are grown, with things such as tomatoes, corn, and various other vegetables being grown. Residents aren't required to take part in caring for the plants or animals on the farm, but for those willing it is an open option that could help foster healing in individuals.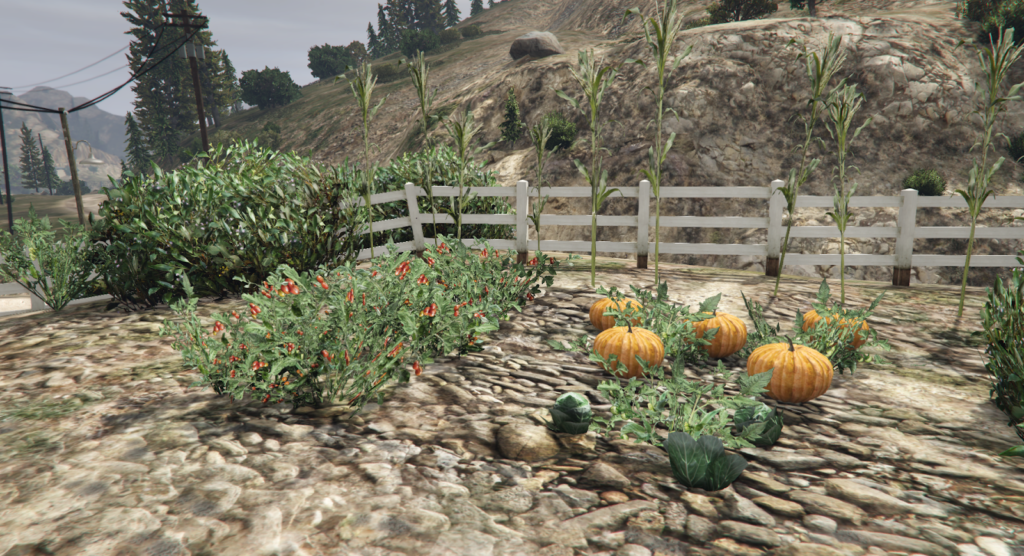 People who join the program will be given free residency, food, a living stipend, therapy, support group with other residents, and rehabilitation in various forms. On the farm there are two rooms, each of which can fit two residents, and various other amenities are available. Stepping into the living area of the farm, I was instantly feeling at home. Wind chimes softly twinkling, a beautifully stocked kitchen, and a well kept for building is enough to put anyone at ease.
When asked about plans to expand the farm and the program, Reeta McNeal was very enthusiastic to provide an answer. "At this point, we just want to see what the need in the community is. We want to help people with recovery and criminal reform, but say there might be other needs they may have, we'll adjust the program for it. Maybe one day we'll expand, I think it just depends on the demand." The program is just getting started but the mindset of adapting to what the community needs will definitely help direct action in the community to reach those in need.
The farm is a drug-free, judgment-free zone, and anyone who is looking for a change in their life is welcome to stay there regardless of who they are. Overall, the farm has great potential, and during my tour and my time spent with Reeta McNeal and Jericho Bane, it has the dedication behind the scenes to match what participants will need. Those who even wish to get GEDs or attend secondary education will be supported by Growers Farm, which leaves almost no question as to how far they will go to help rehabilitation.
My final thoughts on Growers Farm are simple. I deeply believe that Jericho Bane and Reeta McNeal have the dedication, resources, and the right mindset to help anyone who takes part in their program regardless of past, and they have already done ample amounts of groundwork to insure that individuals coming to them have the best chance for a new lease on life. If you are someone who wants to leave addiction, crime, or any similar matters behind, reach out to Growers Farm.